Alison Wonderland Takes Us To Her 'Happy Place'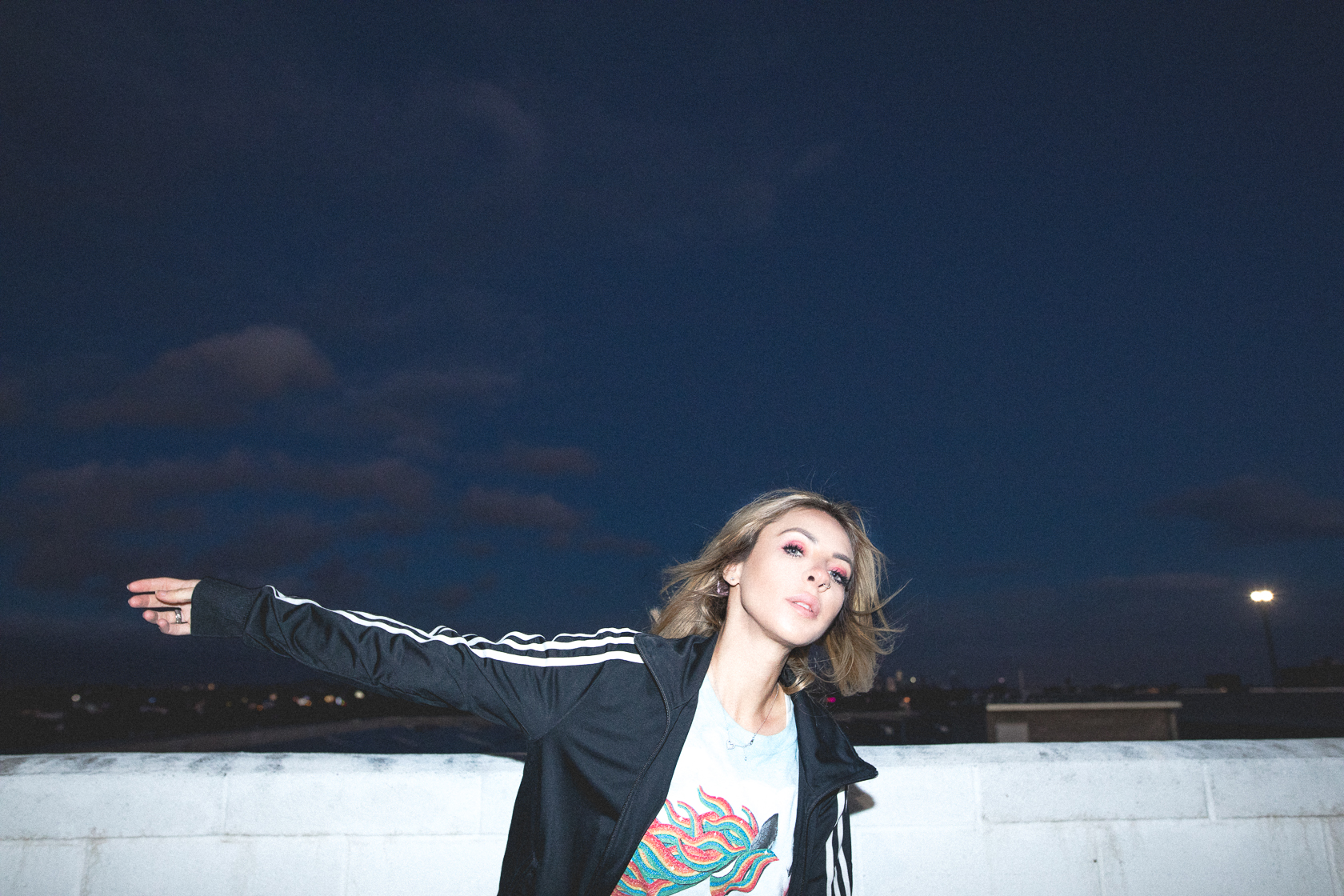 Happy Place is the first piece of new solo material from acclaimed Aussie producer, Alison Wonderland. She's been dropping Happy Place at live shows for some time, but now we get the real, studio version—a confident first taste of her new album to be unveiled in the first quarter of next year.
The new single, which was first officially heard outside a live setting on triple j's Mix-Up residency, was co-produced by longtime friend collaborator Lido and Lorde producer, Joel Little. If you're unaware of the Alison Wonderland formula by now, Happy Place nails it to a tee. It's high-octane electronic music with an incredible amount of positive vibes and pulsing drops. Alison Wonderland also stretches her signing ability, yet again, singing in the rapturous chorus, "Fuck me up on a spiritual level."
The single comes out just in time for Alison Wonderland's own curated nation-wide mini-festivals titled, Wonderland Scarehouse Project, which kick off in Adelaide later this month. If you've been living under a rock, you should know that Alison Wonderland will be bringing some amazing talent to the shows  including A$AP Ferg, Antony and Cleopatra, Young Franco, Odd Future's DJ Taco, Carmouflage Rose, Haiku Hands and more.
The shows' locations will be revealed closer to the date and tickets are still available—but not for much longer. Scope the gig details below and get your weekend ready with the stream of Alison Wonderland's new one, Happy Below.
Alison Wonderland Live Dates
FRI 24 NOV
Adelaide
SAT 25 NOV
Spilt Milk Festival, Canberra
SUN 26 NOV
Brisbane
FRI 1 DEC
Hobart
SAT 2 DEC
Melbourne
SAT 9 DEC
Sydney
SUN 10 DEC
Belvoir Ampitheatre, Perth
TICKETS