All Hours Show Many Sides with New EP Perspectives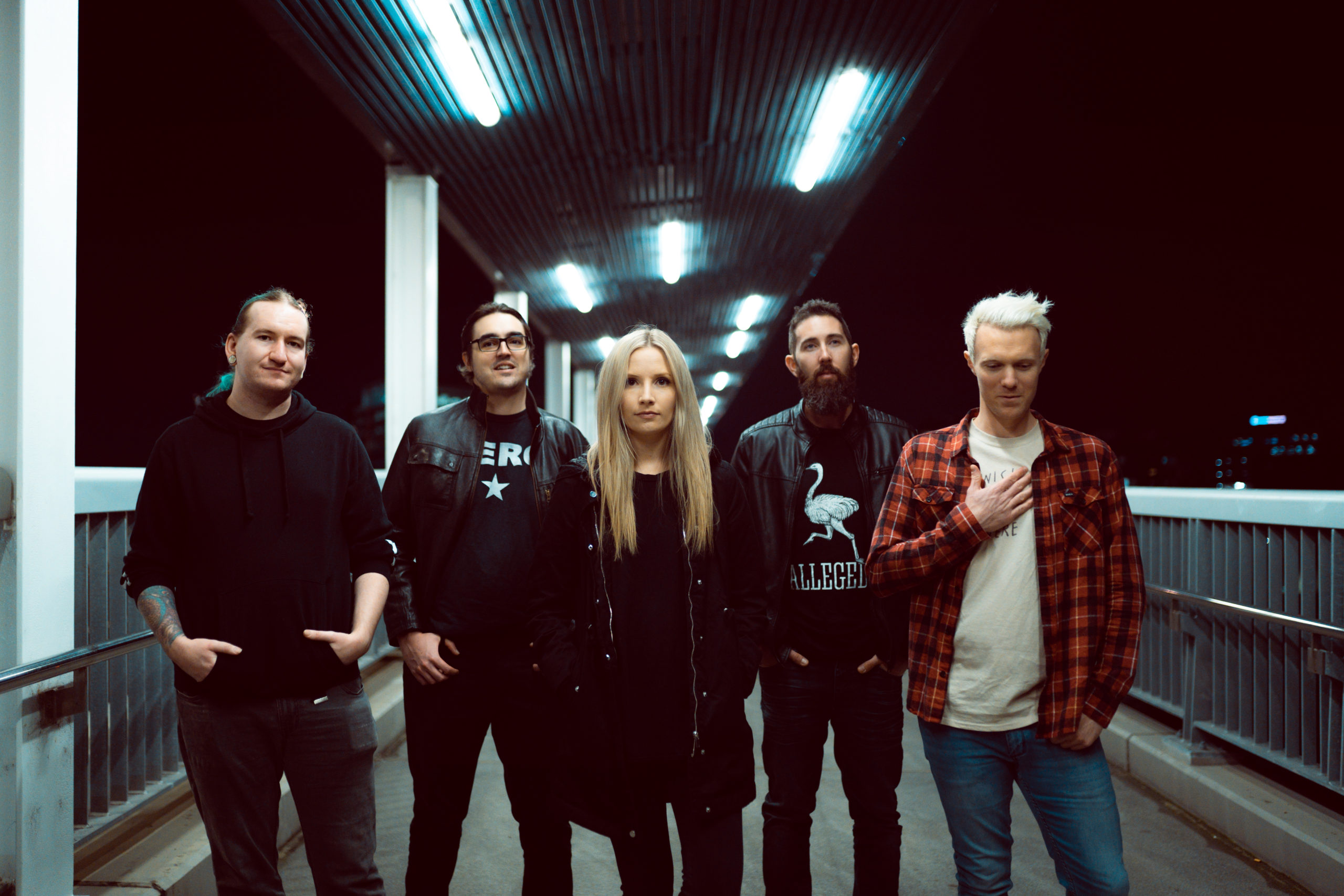 Brisbane pop-punk five-piece All Hours have been simmering in the local heavy scene for a few years now before coming to the boil with their latest EP Perspectives, released 16 April.
After the first offering of upbeat banger Black Rose in 2019, All Hours released two more singles from the project in 2021 through Dreambound – energetic punk track Downward and piano ballad Before I Go. The 5-track EP blends influences of Paramore and A Day to Remember with chaotic drums and frenetic guitar providing an energetic platform for frontwoman Dani O'Grady's glossy and unpredictable vocals. The songs discuss relationship breakdowns and toxic friendships with a hopeful attitude for the future, represented by catchy melodies and danceable breaks.
Equally fierce and melodic, opening track Downward launches into full-blown pop-punk with busy drums, bright guitar and growling vocals before mellowing out to a gentle verse with a pounding kick. A melancholic melody contrasts the marching snare and optimistic lyrics of the bridge with an arpeggiated guitar solo leading into a fast-paced finish. Daniscreams about the relief of severing ties and moving on and sings of acceptance and reassurance in her personal growth.
Title track Perspectives showcases the band's catchy pop features with low warm vocals settled in a bed of muted rhythm guitar and a clean picked melody before a big chorus with heavy strums and tasty tom fills. The lyrics reflect the EP's theme of change and address misconceptions born from self-deprecation while also being an apology to the one she wants to fight for. The halftime groove in the prechorus is a nice chance to breathe before diving back into the foot-stomping, headbanging hook.
Black Rose is a bouncy jam with a playful melody despite the darker lyrical concept of searching for affection within a fragile relationship. Big riffs, tambourine and chanted harmonies saturate the chorus with call-and-response backing vocals and frustrated screams in the bridge to bring it home, musically and emotionally. This song is everything a single should be and is now rightfully a staple in the band's live set after becoming a fan-favourite.
Fast colourful cut Green Eyes demonstrates insane double kicks, scratchy chugs and layered clean vocals for the band's very own flavour of pop-punk. Characterised by more halftime breaks with rolling snares and pinch harmonics, Dani's smooth voice is the calm in the chaos that acts as an anchor in this sea of intricate guitarwork and changing drum patterns. The lyrics discuss the relatable feeling of regret in the aftermath of a breakup while only seeing all the good in a relationship instead of why it didn't work.
The EP slows down for closing track Before I Go, a piano ballad with soft acoustic guitar and delicate singing that crescendos to an uplifting rock anthem. It tells the story of the very moment you break up with someone – a situation that we have all been in – and ironically puts the scenario into perspective with an epic climax as an emotional release. This is the most vulnerable song in their catalogue and they absolutely own it in a solemn hair-raising performance.
The band celebrated the release with a free launch show at Brisbane dive bar Tomcat, supported by Grizzlyshark,Wist Kid and Glass Knuckles. They kept the energy high throughout the set and treated fans to an assortment of songs from their last three EPs, as well as a punk rendition of I Said Hi by Amy Shark. All Hours will be supporting RedHook at The Brightside for the Brisbane show of their upcoming Bad Decisions tour on 30 April and are joining the lineup for Outback RIFF-tacular at Mo's Desert Clubhouse on 30 May.