All You Need To Know About Trippie Red Before He Hits Australian Shores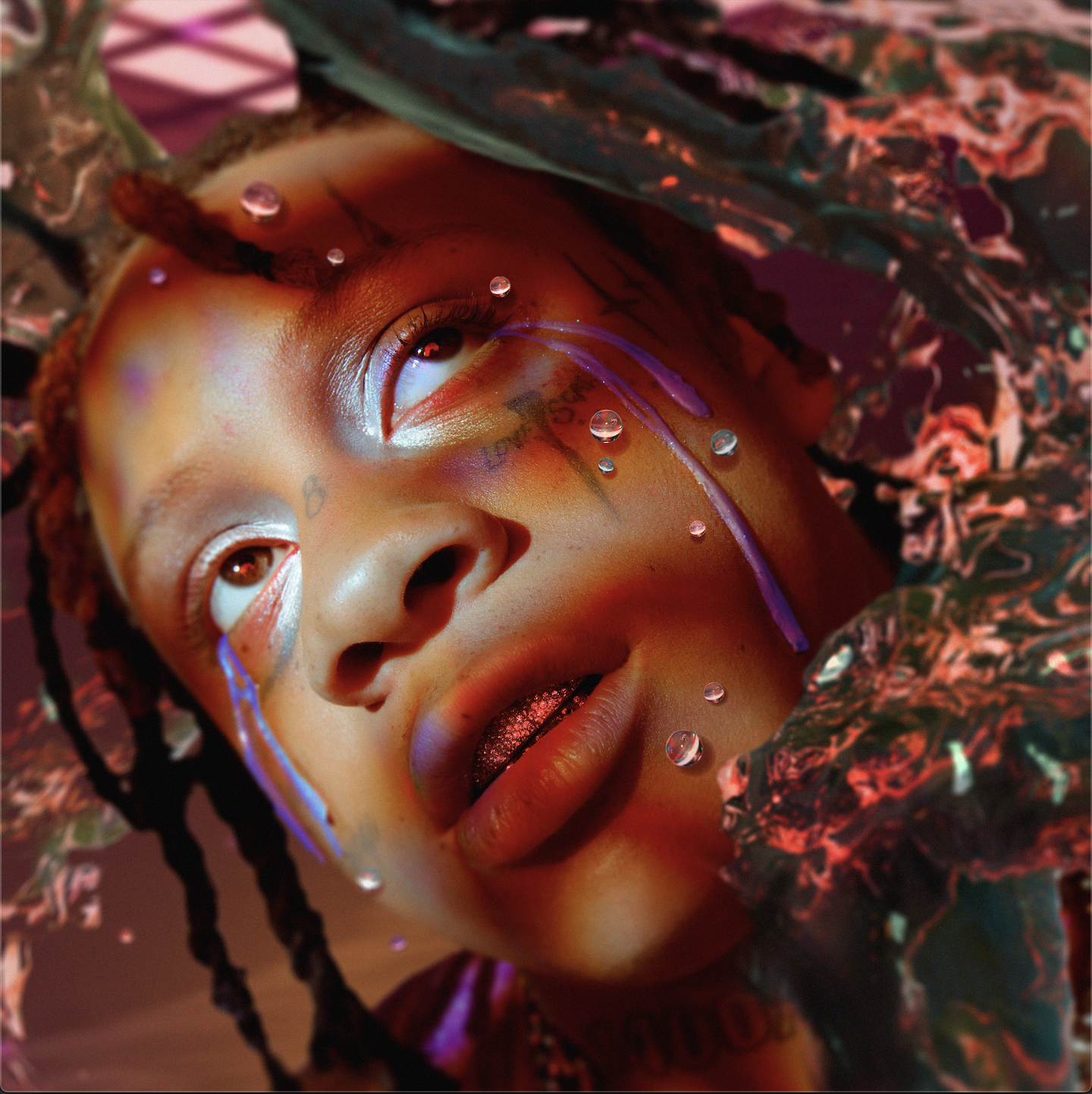 Ahead of his Australian appearances for Festival X this summer, we thought it would be fitting to give ya a crash course in what makes the 20 year old rapper one you will be needing to keep an eye on. Below, some hot tips for any Trippie Redd fan in the making.
The guy is absolutely has been nailing it on the charts, and he's only been around a few years
Trippie's first release came with 2017's A Love Letter To You mixtape. Hailing from Ohio, Trippie's been rapping and making music since 2014, but things really started to take shape career-wise after fellow rapper Lil Wop and Kodie Shane got behind him and got him in studio.
Following the release of A Love Letter To You, Trippie got his first taste of success – a cheeky 8 million views of the mixtape's lead single 'Love Scars' on YouTube alone indicated the impact he would go on to have. 2017 and 2018 would spawn A Love Letter To You 2 and 3, as well as the release of the debut Trippie Redd album Life's A Trip.
His debut album, featuring Travis Scott, Young Thug, Diplo and more proved another heavy hitter; single 'Dark Knight Dummo' being certified Platinum, with the album as a whole going Gold.
Killing It.
Trippie's new record A Love Letter To You 4 is out this week!
Yep, the fourth installment in Trippie's Love Letter series is out this week and look, it's already generating some serious buzz. Lead single 'Love Me More' already has over three million views on YouTube and with this debut Aussie tour coming so close to the release, Australian audiences will be some of the first to hear it live.
The circle of friends Trippie Redd has around him is mega
Take a look at any of Trippie's tracklists and the producers and guest artist rundown is impressive. We're talking about producer Scott Storch (The Roots), Diplo, Pi'erre Bourne, Erykah Badu, Reese, DaBaby, Juice WRLD and Lil Duke. The list just keeps going.
For a young rapper to be getting the amount of collaborations and co-signs Trippie Redd has been getting this early on, the industry hype around the young artist is very real.
He's already got an Australian connection in the bag
You might remember Trippie's voice popping up on Alison Wonderland's 2018 single 'High'? The track featured on the Australian producer/songwriter's sophomore album Awake and proved to be one of the stand out collaborations on the record.
Here, Trippie was very much in the 'up and coming' zone, however against Alison Wonderland's darker house beats, the MC was able to flex and show his potential off in a new realm and audience. Hitting the stage at Festival X where more producers from around the globe are going to be doing their thing, we can only wonder what new link ups will result!