Grouplove Announce Aussie Shows, Now We're Itchin On New Music…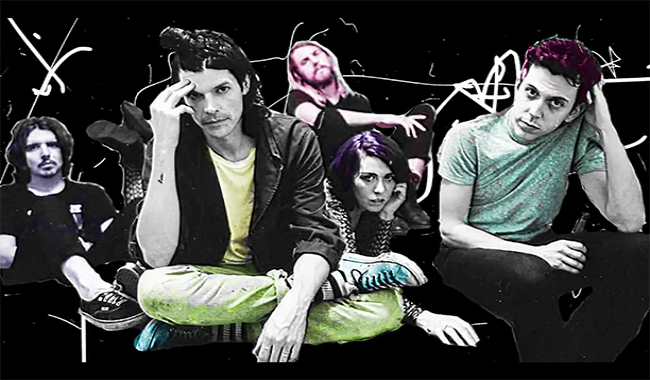 American indie-pop darlings Grouplove have announced their triumphant return to Australia with the announcement of headline shows in Sydney and Melbourne.
This comes off the back of the awesome news regarding their third album 'Big Mess'. The band are set to release the lead single Welcome To Your Life on July 15, while 'Big Mess' itself is set to drop in early September.
The band has also released a short teaser for the album via their Facebook page, in order to keep their fans' hungry for their signature more alt-pop at bay.
Grouplove have been winning over Australians with their quirky and infectious alt-pop ever since their debut album 'Never Trust A Happy Song', which spawned singles Itchin' On A Photograph, Close Your Eyes and Count To Ten, and the #16 entry in triple j's 2012 Hottest 100 Tongue Tied.
Their 2013 sophomore album 'Spreading Rumours' saw the band continue to deliver the goods with bangin' indie-pop tracks Borderlines and Aliens, Shark Attack, and another triple j fav Ways To Go.
Joining Grouplove for their pair of Australian shows will be incandescent Australian songstress Lisa Mitchell (remember, she's the chick who did Coin Laundry back in 2009), who herself plans to release another album later on in the year.
Check out Grouplove's preview for 'Big Mess' HERE
Grouplove Australian Headline Shows
TUE 16 AUG
Oxford Art Factory, Sydney
THURS 18 AUG
The Corner Hotel, Melbourne
Get Tickets HERE