Aluna Reveals Sophomore Album, 'MYCELiUM'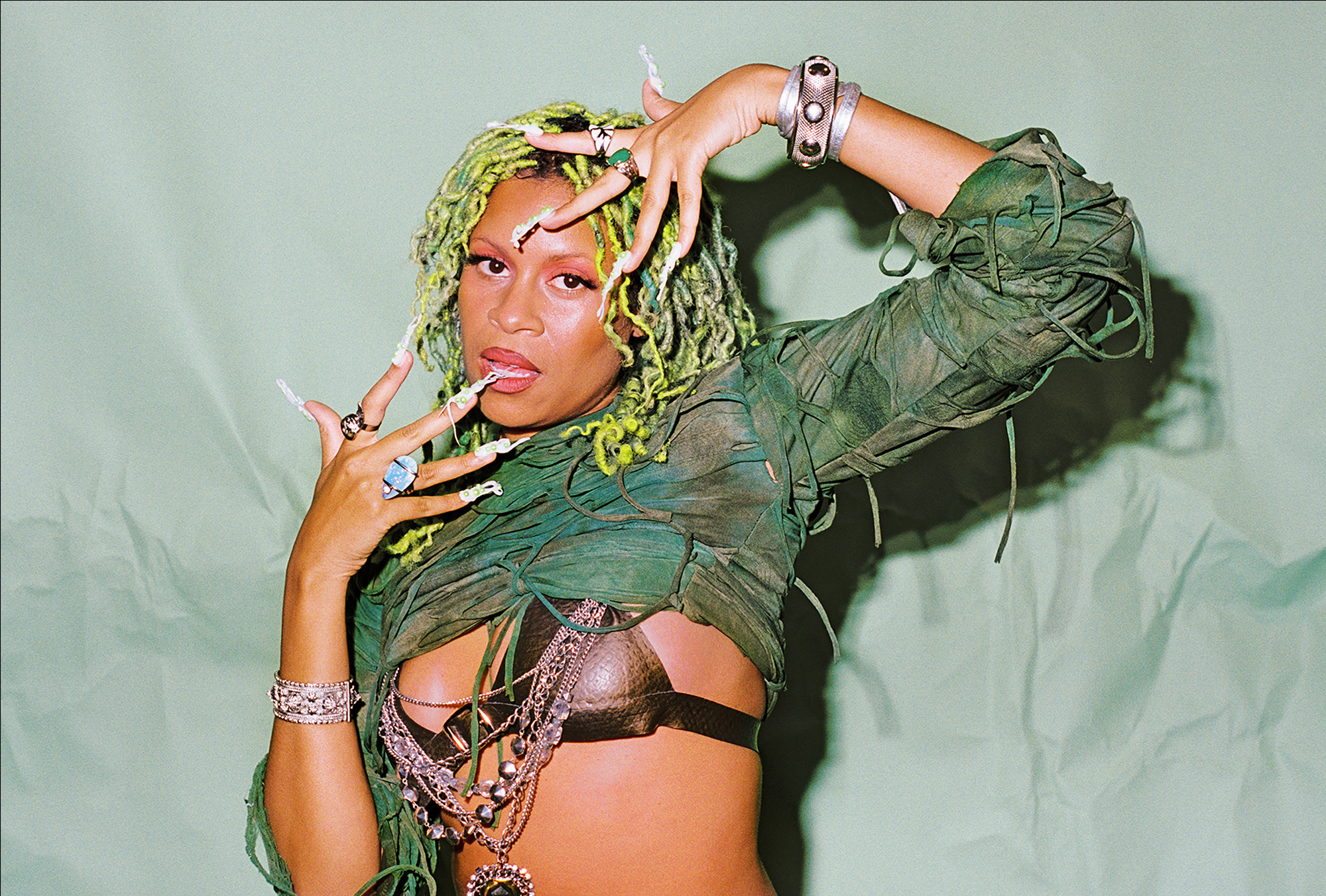 Unveiling her long-awaited sophomore album, MYCELiUM, Aluna gifts the world with a transformative musical journey. Today, she introduces us to her captivating focus track, Running Blind, a collaborative masterpiece between Aluna herself and the esteemed French producer and DJ, Tchami. Adding an extra layer of magic to this sonic adventure are the mesmerizing vocals of Atlanta-born artist, songwriter, and producer Kareen Lomax. Together, they weave a tapestry of sound that transcends boundaries, creating a captivating fusion of artistry and innovation. With each note and lyric, Aluna reaffirms her position as a trailblazing force in the music industry, delivering a sensory experience that is as bold as it is inspiring.
"This is an unusual track on the album because Tchami actually sent me this beat and I wrote to it remotely. The irresistible sound just immediately made me think of the insatiable pull that freedom has on me. I met Kareen Lomax on the night that Beyoncé became the first Black woman to win a GRAMMY for Best Dance/Electronic Album and we celebrated together. The next morning, I knew she had to tell this story with me. In my experience, freedom is not something you win on your own, just like I wasn't able to single handedly change the industry for Black women. When Kareen effortlessly added her poetry, the song took on a whole new level and I finally felt like it was doing the job it was meant." – Aluna
With a rich heritage blending Jamaican and Indian roots, the multi-award-winning British artist embarked on a purposeful journey, meticulously constructing the vibrant ecosystem that would blossom into MYCELiUM. Throughout 2022, she traversed the global musical landscapes of London, Paris, and Los Angeles, methodically laying the foundation. Embracing a return to analog gear, she injected her compositions with an organic and unfiltered vitality, setting the stage for collaboration with like-minded visionaries spanning the globe. A magnetic force, she attracted a diverse cohort of talented Black and LGBTQ+ artists and allies, forming a kaleidoscope of creative brilliance. From the resonating beats of KOOLDRINK in South Africa to the rhythmic pulses of Roofeeo in Panama, the magnetic allure of Pabllo Vittar in Brazil, and the infectious melodies of Picard Brothers in France, her collaborative web extended far and wide. The result? MYCELiUM, a masterwork that transcends time, paying homage to the timeless dance music of the 90s and the resilient communities and cultures that breathed life into its movement and eternal message.
On her latest album, Aluna shares: "The Mycelium is the cell network seeped into the fabric of nature. I'm not talking about the bloom or the fruits. You need to lay the groundwork to see the fruit one day. I got burnt out from trying to work with powerful people who have lots of money and no actual genuine care for what I'm trying to do. I realized there was no foundation where I was standing, and we have to build our own foundation. It's not going to be all bells and whistles; it's going to be substance. So, I broke some barriers and started mentoring creative fans. I built a community of Black Ravers on Geneva and by joining groups on Instagram and social media. Now, the album is my community I've created." 
A truly wonderful and dynamic collection of tunes, Aluna has once again shown us that she is a talent like no other. MYCELiUM is available now, everywhere via Mad Decent.