Amercian Hi-Fi Unveil Brand New EP 'Anywhere Else But Here'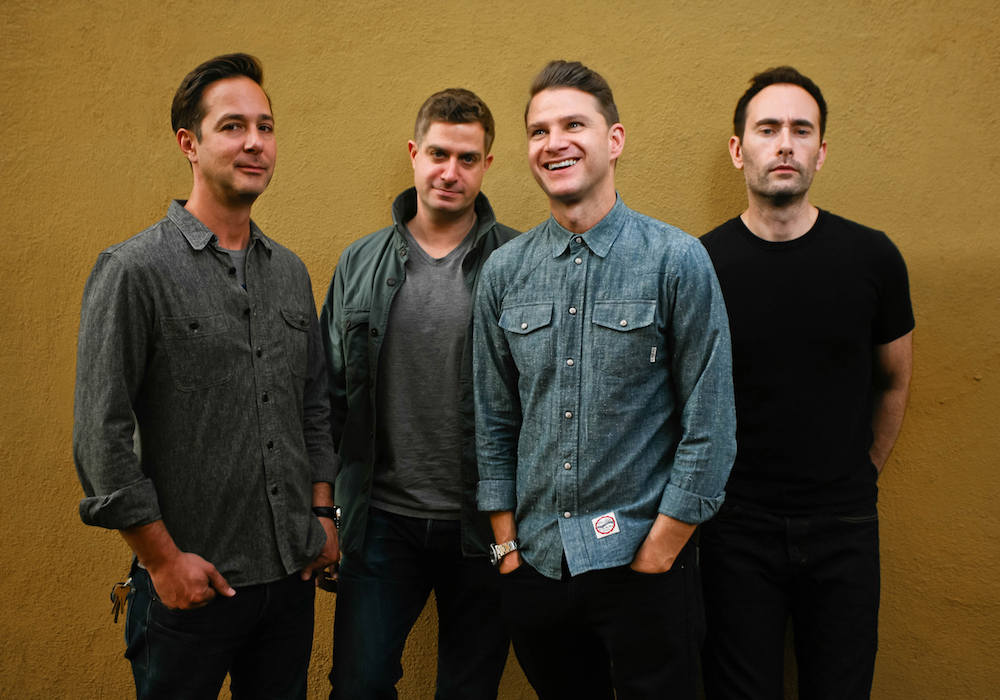 USA pop-punk luminaries American Hi-Fi have just released their new EP Anywhere Else But Here, which includes five charming hit covers.
Joe Jacksons 'Stepping Out' kicks off the EP with a build-up of guitar distortion, leading into upbeat drums and synths, paired with Stacy Jones' piercing vocals to create an idyllic opener.
Track two is a cover of the Madness hit 'Our House', exploding through the speakers with a heavy guitar section and thudding bass. The exuberant guitar and vocals in this song create a magnetic positive energy, just what the world needs right now.
'Oliver's Army' by The Attractions is the third cover on the EP, an enthusiastic sing-along, punctuated by its lively guitar riffs and drums. Focus track 'Another Nail In My Heart' is next, a lively cover of the 1980 Squeeze hit, unfolding with fierce drums and sharp-edged guitar riffs. The chorus showcases the arrangement between Stacy's impressive vocal range and the deft instrumentation, a fitting focus track for the EP.
The final cover on the EP is 'I Don't Like Monday's', a take on the Boomtown Rat's earworm. Piano chords contrast with the lead guitar, building the track into a sing-along anthem that the audience can flourish with, an ideal finale.