Angel Olsen Announces 2018 Solo Australian Tour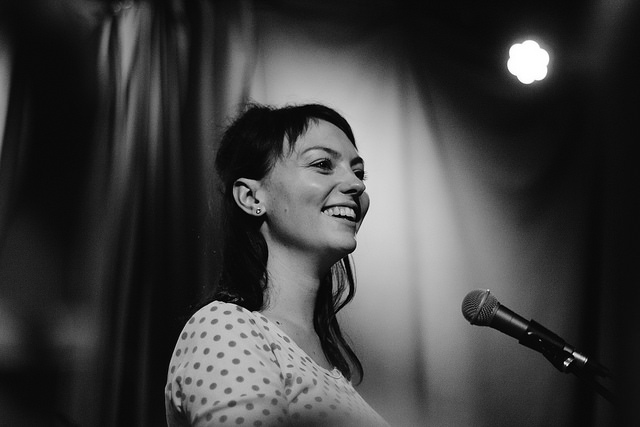 The brilliant Angel Olsen is returning to Australia in March 2018 for a huge round of national tour dates. This time around, she'll be performing solo.
The daring singer-songwriter will be hitting Brisbane, Byron Bay, Hobart, Sydney and Melbourne with Olsen performing two nights in a row at some locations. The venues, this time around, are more intimate, boutique theatres—serving the artist a more hushed and intimate environment.
These shows will be behind Olsen's newly released 'Phases' record—a collection of rarities, B-sides and demos from her 2016 stunner, 'My Women'. No doubt she'll dip into her massive back catalogue and give the tracks a new light with just her voice and a guitar. These shows are sure to be amazing.
Angel Olsen was last on Australian shores earlier this year for an entirely sold our tour with her full band. See the full 2018 tour details below.
Angel Olsen Live Dates
WED 14 MAR
The Old Museum, Brisbane
THURS 15 MAR
Byron Theatre, Byron Bay
SUN 18 MAR
Fremantle Arts Centre Courtyard, Perth
MON 19 MAR
Fremantle Arts Centre Courtyard, Perth
WED 21 MAR
MONA Nolan Gallery, Hobart
FRI 23 MAR
Giant Dwarf Theatre, Sydney
SAT 24 MAR
Giant Dwarf Theatre, Sydney
MON 26 MAR
The Tote, Melbourne
TUES 27 MAR
The Tote, Melbourne
TICKETS