Anne-Marie Nails SAFIA For Like A Version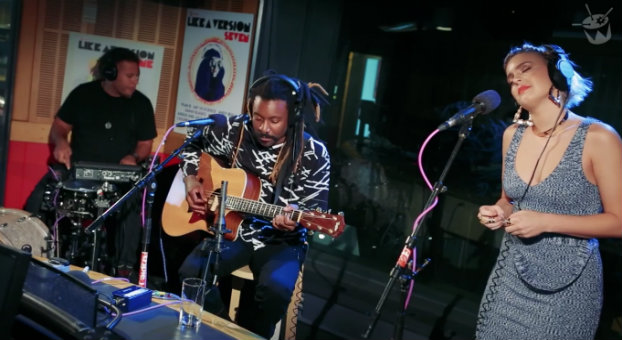 Anne-Marie took on SAFIA's Listen to Soul, Listen to Blues this morning for triple j's weekly segment Like A Version, and has left us stunned. Rudimental's female vocalist is currently in the country with the UK 4-piece for their just-finished national tour.
The electro-pop songstress stepped out of her usual musical zone, stripping back the track and creating a slower and gentler take on the heavily-produced original. The cover comes as a pretty big transition considering her electronic and pop backgrounds.
Light drum kit beats and placid acoustic guitar-strumming create a simple foundation for Anne-Marie to lay her beautiful voice all over the track. The original SAFIA electronic beats and synthesisers were cut from the song but Anne-Marie's soft and sultry vocals more than made up for it. And while "I listen to soul baby/ I listen to blues" is just as catchy in this cover, Anne-Marie manages to maintain her pretty tones while delivering a delicate vocal performance when compared to her harder-hitting Rudimental vocal lines.
Keep your eyes peeled for Anne-Marie's new single Alarm, set to drop next Friday.
SAFIA 'Make Them Wheels Roll' Tour Dates
FRI 13th May
Brisbane
FRI 27th May
Sydney
FRI 3rd June
Melbourne
Get Tickets HERE