Antipodes Music Group Launches Brand New Studio and Mixing Service In Sydney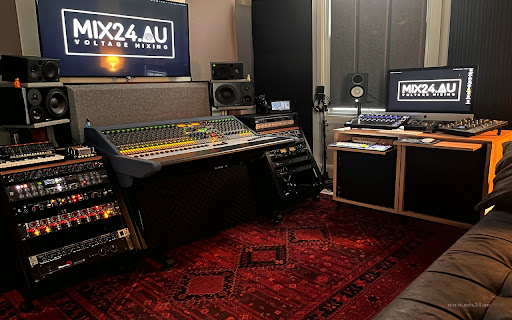 Antipodes Music Group has launched their very own in-house music studio and mix24 service.
Based in Darlinghurst, Sydney the new space will provide a welcoming space for artists to create and experiment with the latest in recording technology. Alongside the news of the studio space launch comes the brand new mixing service, mix24 a remote or in-person mixing service with the ability to provide a 24-hour turn around on stereo or stem mixes.
"Our focus is not just on local Australian artists but also on international clients. In the past Australia has always suffered from the 'tyranny of distance'. We are attempting to turn that around . while the Northern hemisphere sleeps, we of course are awake and at work. We can offer Nth hemisphere clients quick turnaround because of this."– Director – Eamon O'Kane
With a Diploma in Audio engineering, Eamon O'Kane began his sound production journey in 1994 in his home country, New Zealand at SAE (Creative media Institute). After this milestone, Eamon started Ambush Studioin Auckland  from 1995 to 1998.
Eamon moved his journey to Santa Monica USA after signing a Sony Music Publishing contract to work under world renowned engineer / producer Richard Dashut (Fleetwood Mac , Matthew Sweet , Bachman Turner Overdrive).
"Creating the studio was a labour of love, planning started in late 2021 and we completed build and install in November 2022. Commissioning and calibration was completed by December 2022. Delivery of equipment was our biggest hurdle and time constraint. Our /AMS-Neve 8424 console was 6 months late (due to international supply chain issues). They are completely hand made (all parts) in Burnley U.K." – Director – Eamon O'Kane
Mix24 and the recording studio are open now! More info on the service and contact info can be found HERE.