Any Girl Enters The Fray With 'Into The Black'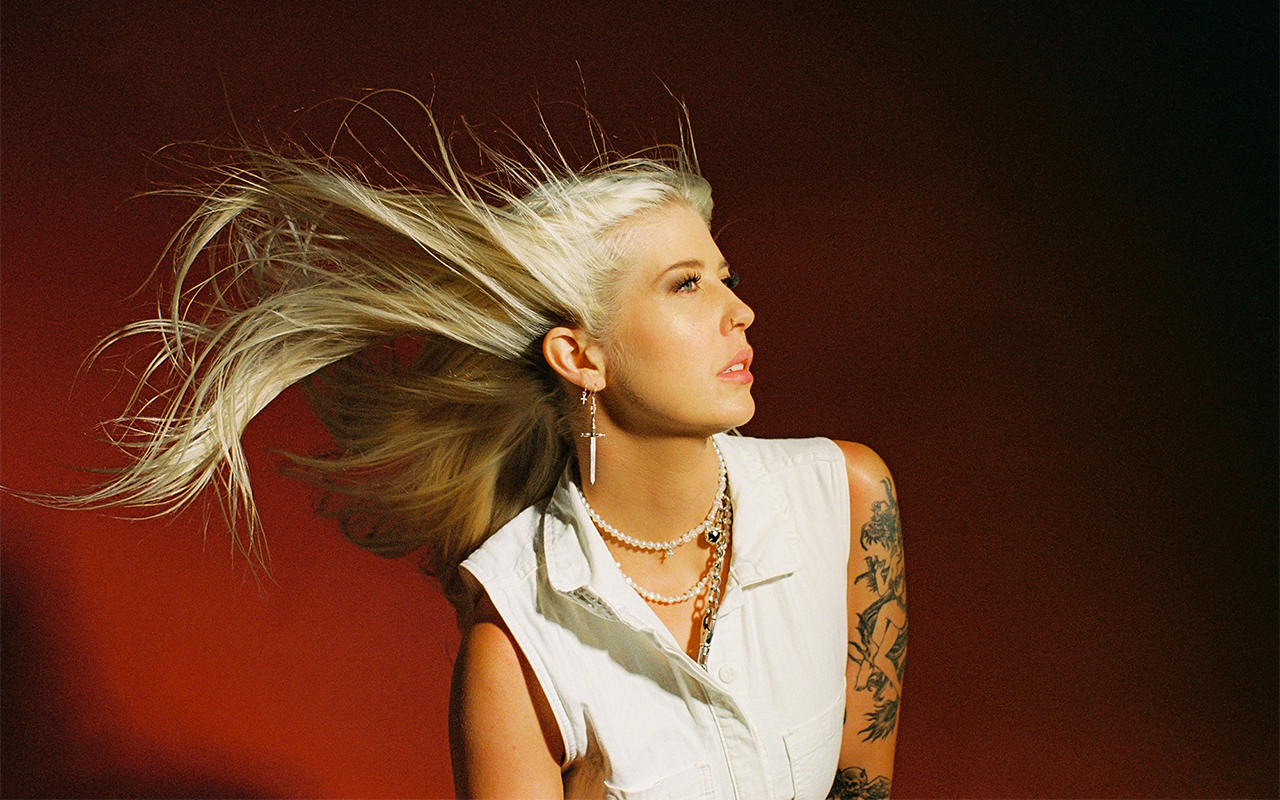 Emerging onto the music scene with remarkable prowess, the highly acclaimed singer-songwriter, Reija Lee, takes the world by storm with her latest project, Any Girl, unveiling their debut single, 'Into The Black.' With a captivating blend of artistry and raw emotion, Reija Lee's powerful vocals and evocative songwriting shine a spotlight on the essence of Any Girl's musical journey. 'Into The Black' serves as a compelling introduction to a project brimming with potential, leaving audiences eagerly anticipating the boundless creativity and unique sound that lies ahead.
Collaborating closely with the talented producer and drummer, Timothy Commandeur, renowned for his work with The Presets, Set Mo, and PNAU, Any Girl found inspiration in a small demo loop crafted by Tim. Seamlessly weaving their artistic sensibilities, they transformed the loop into a mesmerizing chorus melody adorned with heartfelt lyrics. The magic of their creative synergy became evident almost instantly, leading them to realize that 'Into The Black' was destined to be a timeless gem. Drawing inspiration from luminaries like MAY-A, Hatchie, and Kita Alexander, the track is a testament to Any Girl's audacious pursuit of personal authenticity. Although a debut release, 'Into The Black' radiates a sense of fearlessness as they venture into uncharted musical territories, unapologetically pushing boundaries to create an evocative and unforgettable sonic experience.
On the surface, Into The Black is a song about the dreaded 'situationship'. But in a deeper sense, it's about our fear of the unknown.  The lyrics portray someone who would rather be in an unfulfilling relationship, simply because it's what they know, and it's better than their fear of being alone. But the uplifting feeling of the chorus and the lyric 'in the black' being used as a metaphor for intimacy, kind of poses the question of whether giving in is always such a bad thing. Change is scary, but sometimes comfort is just what is required in the moment." – Any Girl.
With some very impressive success behind her previous releases under the Reija Lee branding, we're sure that this new project is certain to follow suit. Into The Black is available now, everywhere.