Art Vs Science Return With New Music & Share Tips for Making A DIY Album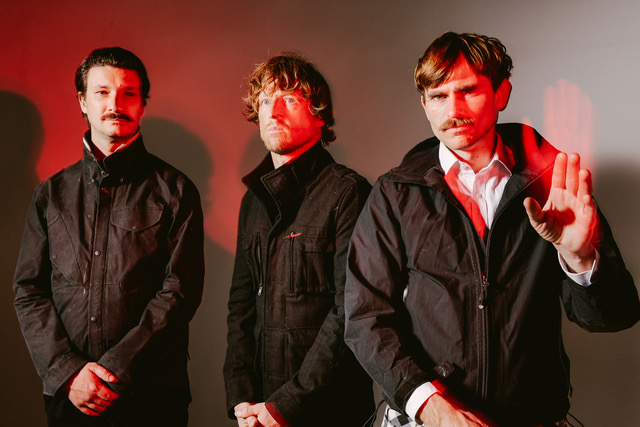 Sydney electronic dance band Art vs Science has blessed our ears today with the release of their long-awaited album 'Big Overdrive', and given some advice on creating a DIY album.
It feels almost unnecessary to introduce these guys- since forming in 2008 they've graced the stages of almost every major Aussie festival like Falls Festival, Splendour in the Grass, Bass in the Grass, Parklife, Good Vibrations and Big Day Out and played extensively nationally and internationally. They've amassed over a whopping 5 million streams for their ubiquitous hit 'Parlez vous francais', with other tracks similarly clocking in at the millions.
Following on from this success, the Aria award-winning band is back with their first album release in seven years and we couldn't be more excited. With a heavy focus on DIY, the 15-track collection is a culmination of their artistry over the last decade, in their words: "In the course of selecting the music for this long-awaited album, some of these rare sessions were uncovered, and the joy and fun embedded within were plain to hear. Of course, lots of love and expertise came from actual outside experts such as Kim Moyes (The Presets), Alex Gooden (Mix Engineer, SAFIA), Sam Ford (Tone City Records), Joe La Porta (Mastering, Sterling Sound), and Guy Davies (Mastering, Electric Mastering)."
To celebrate its release, band member Dan McNamee was kind enough to put together their five essential tips for making a DIY album- check them out below!
ONE
Don't be afraid to make something crap. It's always crap until it's not, so start with it as it is and work for a while and see if it gets better.
TWO
Don't get bogged down! If something has taken you three days of work and it hasn't become any better then you either need to refresh your brain or it's actually crap. If you need to refresh your brain then you should stop working on it because it might already be brilliant! If it's actually crap then you should stop wasting your time on it.
THREE
Vibe, vibe, vibe, vibe, VIBE. Start with vibe – capture vibe, choose vibe over technique, vibe over "correct", vibe over precision. You can always fix things later in modern DAWs. And you probably should! But you CANNOT add true, chunky, vibe with a mouse and a pointer… You can try! But it's very hard and takes much longer than choosing a vibey performance first.
FOUR
Same thing goes with microphone choices… Sometimes you want precision, sometimes you want vibe. Sometimes you should get both so you can mix in a little vibe instead of chasing it with a plugin. For drums: if you have a clean kick and snare mic then you can really go to town with everything else, because you can sound replace kick n snare  and blend them tastefully. But if you've got a vibey drummer like Dan W then you want to have a mic, or many mics, which tell you want it sounds like to be in the room with him.
FIVE
When mixing – get a vibe, then get some reference mixes. More importantly, watch loads of youtube tutorials on mixing. There's so much brain candy on youtube which goes in and straight out, but watching tutorials on mixing always gets lodged in my brain and I always end up using those techniques later. So next time you're numbing out on a youtube dopamine binge, choose a tutorial and improve your mixing skills while you sloth about. 
Listen to the new album out everywhere now & catch them live at the dates below!
Friday 30 September,
Caloundra Music Festival, Queensland
Saturday, 17 December,
Wine Machine, McLaren Vale, South Australia