Aurateque Share Debut EP, 'The Dragonfly Pursuit'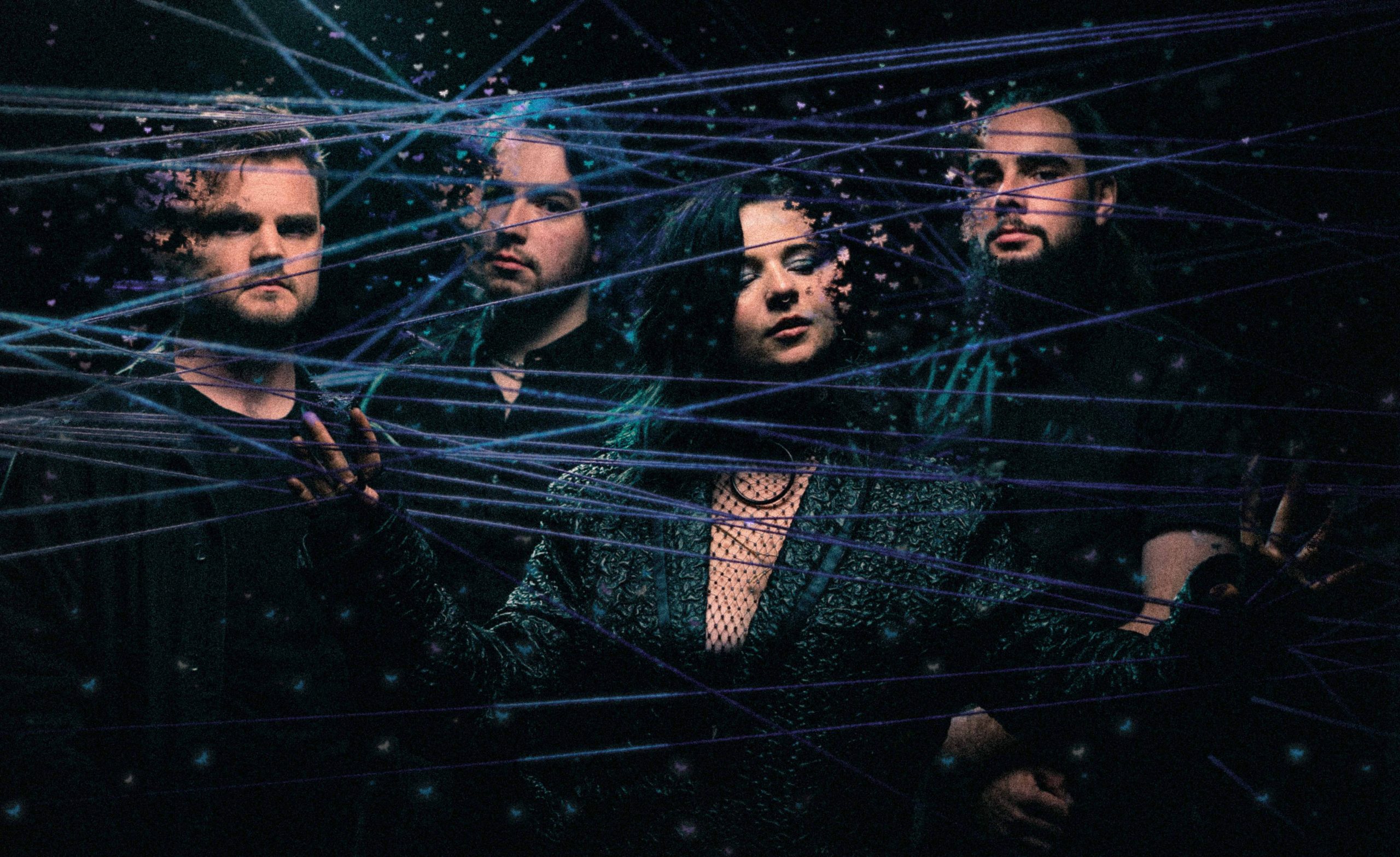 Eora/Sydney-based metal band Aurateque have unleashed their debut EP, 'The Dragonfly Pursuit', a striking amalgamation of metal subgenres that creates a raw and powerful listening experience. Produced by SteveBalbi and mixed/mastered by Chris Blancato, the EP delves into the darkest corners of the human psyche, exploring themes of introspection, self-destruction, and the pursuit of inner turmoil.
The EP opens with 'Paradigm', showcasing Aurateque's sonic prowess as they masterfully blend savage guitar riffs, thunderous drum beats, and the haunting vocals by frontwoman Laura Coleman, resulting in an intense and immersive sound. 'Hurricane' follows, delivering explosive energy with relentless instrumentals mirroring chaos and turmoil.
'Renegade' and 'Entropy' take a more introspective turn, delving into personal struggles and the desire to break free from violent cycles of the past. The emotionally charged lyrics resonate deeply, complemented by tight instrumentation, addressing the theme of existential dread and its detrimental effects on the human spirit. The relentless guitar riffs and powerful drum patterns reflect the narrative's turmoil, leaving a lasting impact on the listener.
With 32-time signature changes, 'Syndicate' draws inspiration from Mathcore, exploring the constant anxiety and fear of falling asleep, never knowing if you'll wake up. Atmospheric tones and haunting vocal harmonies evoke a sense of foreboding, encapsulating this uncertainty.
The record concludes with 'Genesis', a monumental track that encapsulates the overarching themes explored throughout the EP. Aurateque seamlessly transitions between heavy, thunderous passages and melodic, introspective moments. The lyrics delve into hope and recovery, culminating in a cathartic and empowering finale.
'The Dragonfly Pursuit' is a cohesive and profound journey into Aurateque's emotional landscape. It creates a fusion of Metal, Alternative Metal, and Nu-Metal to add a dynamic edge to their music, making an unruly sonic journey. The EP's strength lies in poignant storytelling and lyricism, forging an emotional connection with their audience through the band's vulnerability and authenticity throughout the tracks.