Prog-Metal Outfit Stare At The Clouds Announce Debut Album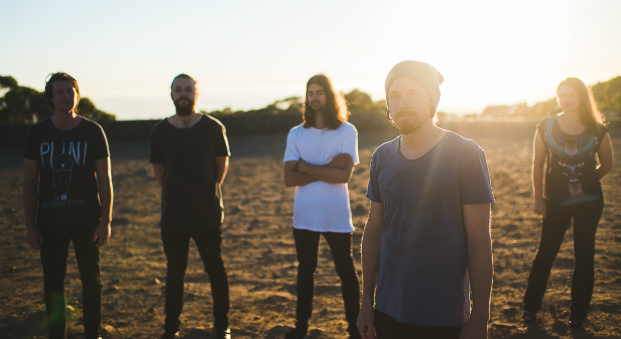 Sydney prog-metal outfit Stare at the Clouds have released the lead single from their debut album 'This Clear Divide' this year.
The Falling is a heavy prog-rock rhythmic heaven, with constant double kicks energetically accompanying the track's dark melodic guitar parts, nailing an unorthodox time signature. Vocalist Keelan Buttericks acts as the glue, holding together the unorthodox melodies and timing with warm toned vocals not too dissimilar to Karnivool's Ian Kenny.
The band takes inspiration from Karnivool, A Perfect Circle, and Between the Buried and Me.  Stare at the Clouds began as a collaboration between guitarist Seb and his wife Cassandra Key on drums, and with the addition of three members created a calculated, slow, heavy wash of sound.
'This Clear Divide' explores a subject's (hypothetical person's) response to a trauma. The band states that each track on the album "represents a moment, a reaction or an emotional state at certain points throughout the subject's internal processing of their anguish".
Stare at the Cloud's debut album is set for release in the coming months, so keep your eyes and ears peeled!