Here Are The Aussies Announced On SXSW 2019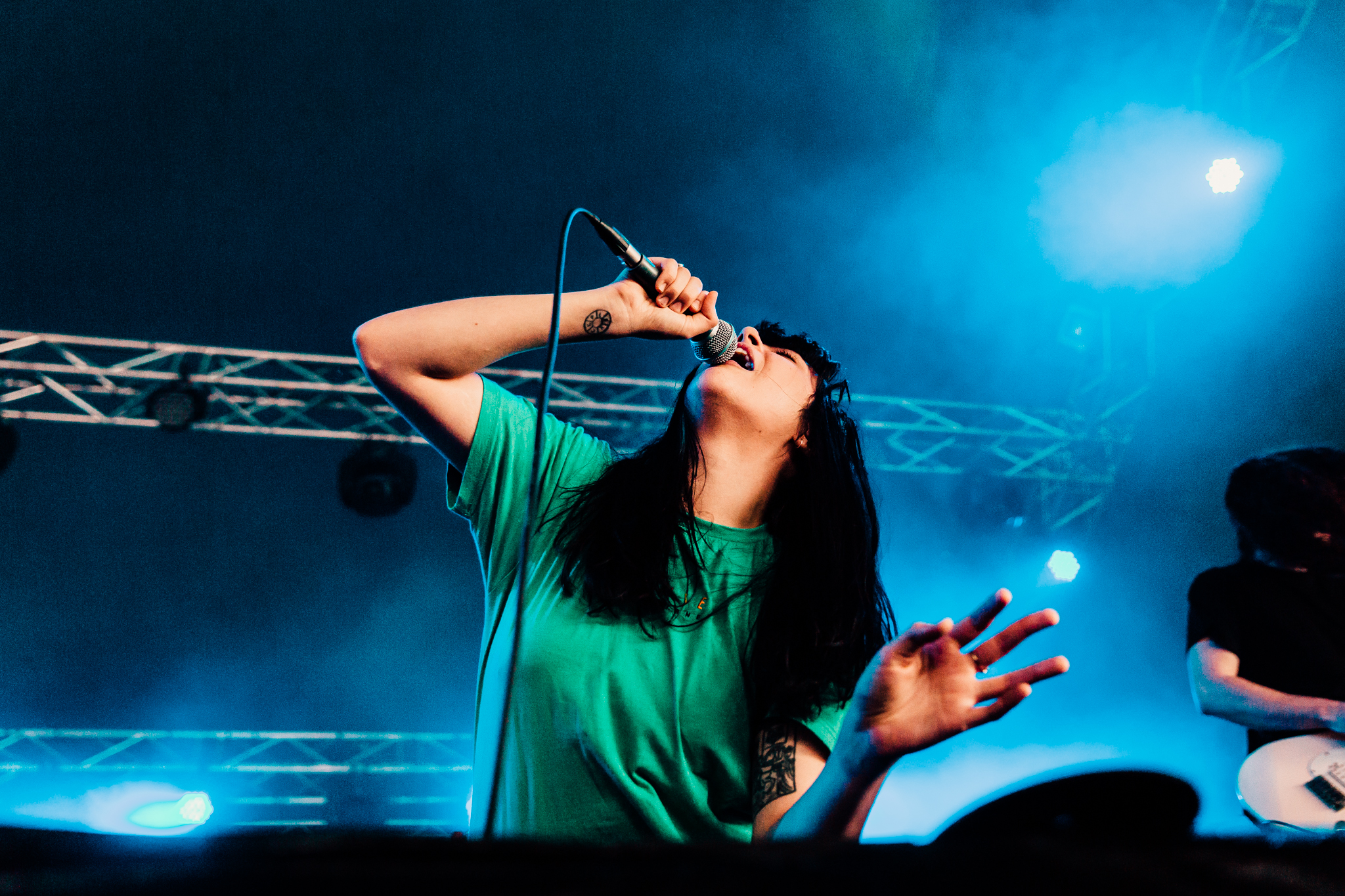 Update 10/01 10:05am: The third round of artists have been announced for the already insanely massive SXSW music conference in Austin, Texas. In addition to other incredible worldwide talent joining the bill, there's another stack of Australians who've been added including the incredible Two People, San Mei, Kwame, Angie McMahon and more.
Original Story: SXSW is easily the biggest music event on the global calendar. The more-than-a-week long music, art, technology and film festival takes over Austin, Texas with the music portion running from March 11–17 2019. The first round of artists showcasing at the event has been announced with a slew of Australians making the cut.
Some of the buzziest buzz acts currently gracing our shores will be shipped out to the United States. Amongst the 240 artists announced on the first wave, acts like WAAX, Wafia, Skeggs, Feels, The Gooch Palms, Death Bells and more.
Not to mention the pack of international acts playing the festival including seminal shoegaze band Swervedriver, Laura Jane Grace's new band, Laura Jane Grace & the Devouring Mothers as well as some of the greats including Oh Sees, The Beths, HAELOS and many, many more.
For those unaware, SXSW is like our BIGSOUND, but on steroids. It gives artists a platform to showcase their music to the world, performing multiple shows across the week. Additionally, the festival boasts keynote conferences and this year, Garbage's Shirley Manson, Lauren Mayberry from CHVRCHES as well as Amanda Palmer, Ross Golan and 600+ more speakers.
See the full first round lineup HERE.
Australians @ SXSW 2019
Angie McMahon
Carmouflage Rose
Golden Vessel
Grace Turner
Greenwave Beth
Harmony Byrne
Indigo Sparke
Kwame
Mansionair
Moonlover
Psychedelic Porn Crumpets
San Mei
Spike Vincent
Two People
joining…
Acharne
Amaru Tribe
Amyl & The Sniffers
Black Rheno
Bloods
Body Type
Castlecomer
Catherine Britt
Death Bells
Feels
Georgi Kay
The Gooch Palms
Goo Munday
NOIRE
Skegss
Tia Gostelow
WAAX
Wafia