Australian Prestigious Songwriting Competitions Looking For Entrants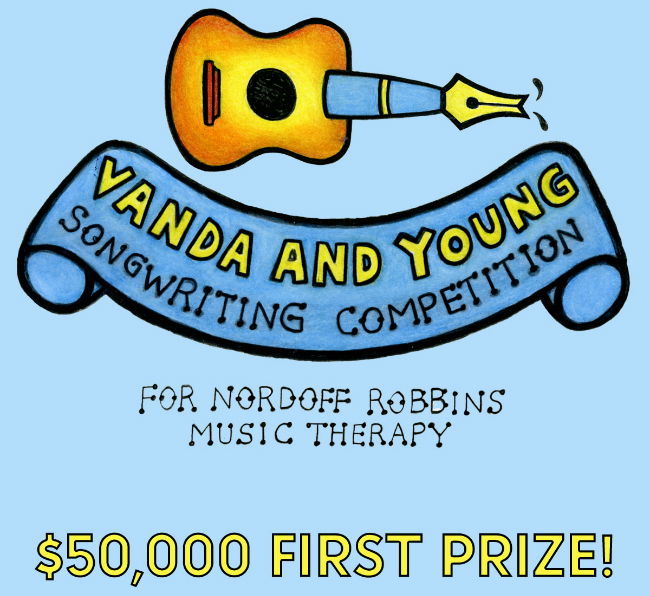 One of the world's most prestigious songwriting competitions, the Vanda & Young Songwriting Competition, is calling for 2016 entries.
The competition aims to support talented songwriters while raising funds for non-for-profit organisation Nordoff-Robbins Music Therapy Australia (NRMTA), who help people improve their physical, mental, and emotion health through music therapy. To date the competition has raised over $500,000 for the organisation.
Winning entrants will take home $50,000, while two runners up will nab a cool $10,000 and $5,000 respectively.
"We're incredibly proud to be launching this year's Vanda & Young Songwriting Competition. The competition provides a platform for songwriters and 100% of the funds raised go to Nordoff-Robbins so they can continue to transform lives through music," said AMCOS Chief Executive Brett Cottle.
"The competition is one that is very close to our hearts. It raises vital funds for Nordoff-Robbins Music Therapy Australia, provides exciting opportunities for local and overseas songwriters, and pays tribute to two of Australia's greatest ever songwriters," said David Albert, Managing Director of Alberts, a presenting sponsor of the 2016 competition.
This year's competition will be judged by a panel of songwriters and industry professional, including music journalists, radio presenters, booking agents, tour managers, and international composers.
Entries close at 11.59pm (AEST) on Wednesday 13 July. Click HERE for all information.