Australian Rock Legend Jon English Passes Away, Aged 66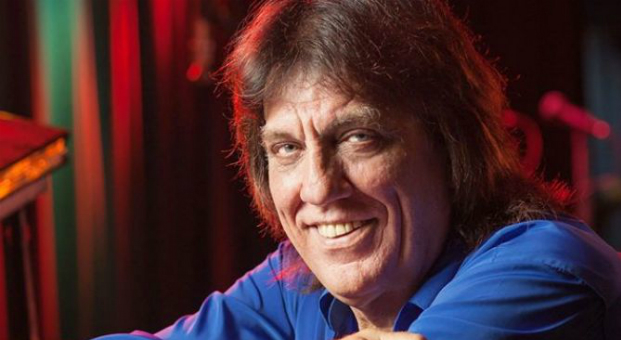 Legendary Australian performer and musical icon Jon English has passed away due to "post-operative complications", aged 66.
The shocking news was announced in a statement released by his management team Ambition Music Group.
"At the time of his passing he was surrounded by his four children, Jessamin, Josephine, Jonnie and Julian, his wife Carmen, his sister Janet, his brother Jeremy, his nephews Jay and Jasper Collie, his grandson Jzawo and other close family members."
Last month he was hospitalised due to "unexpected ill health" but no one could have expected his sudden death. Robert Rigby, manager of English's record label, said the sudden death was "a very big shock to family and friends and of course the industry as a whole".
With a career spanning over 40 years, English was one of the few Australian performers to combine a career in music, television, and stage.
Gifted, smart, and driven by his love for his work and family, English was 'larger than life' and will be remembered for his incredible passion for music, television and the stage, and love for his family.
English's rise to fame was starring in an early '70s version of stage musical Jesus Christ Superstar as the prestigious frontman, Judas.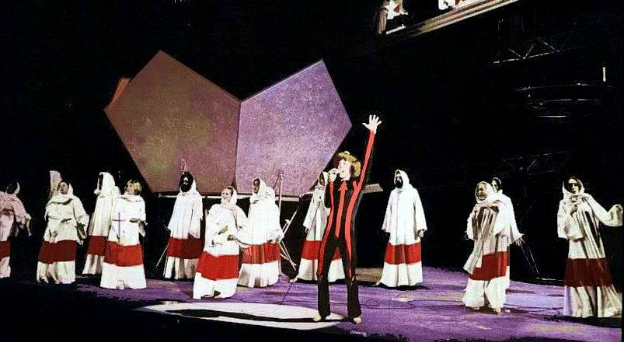 While on tour with the stageshow English recorded four albums, which produced hits such as Handbags and Gladrangs, Turn the Page (his first number one) and Hollywood Seven. In partnership with Sydney musician and composer Mario Millo, English wrote all the incidental music for the TV mini-series 'Against the Wind' (1978) and its theme song Six Ribbons went #1 in over six countries.
As a result of Against the Wind English became one of the rare performers to win an Acting Logie and a TV Week/Countdown award for best male vocalist in the same year.
English History, English's 'best of ' album was released in 1978. This album made history at the time for becoming the largest selling double album in Australia. Throughout his career English released several albums, performed in many stage shows including the Pirate King in The Pirates of Penzance, and appeared on several television shows.
He played alongside well-known Australian actress Rebecca Gibney in the TV sitcom All Together Now in the '90s. Again displaying his versatility, English wrote the theme song and was musical director for the series.
At the time of his passing English was still performing regularly in a range of music shows. A public service celebrating English's life will be announced soon.
1949 – 2016