Bad Pony Reveal The 5 Lessons They Learned While Writing Their Debut Album, 'Forever Up & Coming'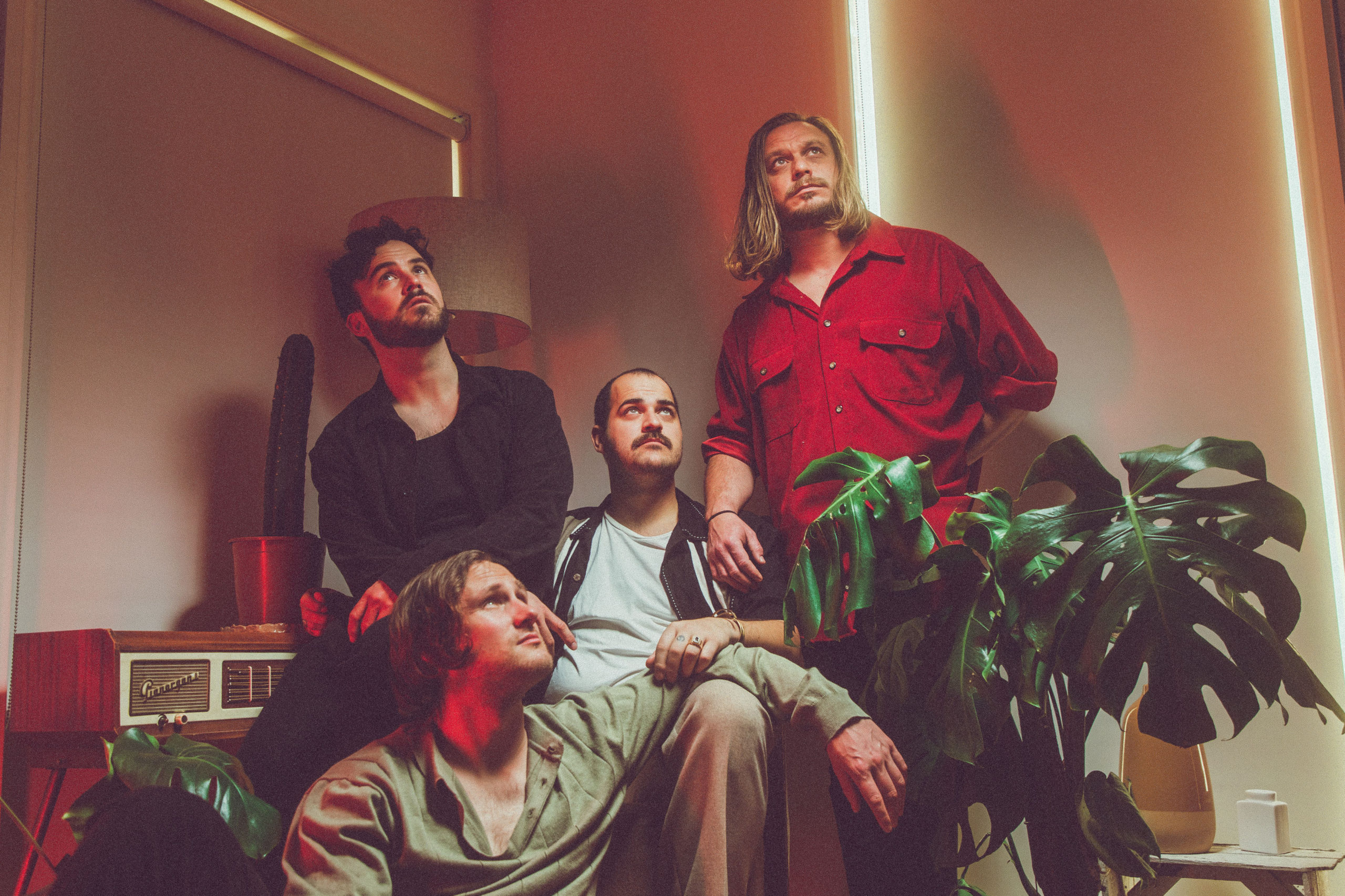 After 10 years of touring, international showcases and a lot of good times, Bad Pony have finally revealed their debut album, Forever Up & Coming. Featuring 10 tracks of pure indie emotion, it's a showcase of the stunning songwriting and highlights the band's ability to curate an almost perfect collection of diverse sound.
"The album is a spectrum of all types of music we love and it's designed to take the listener on a descent into darkness. We want there to be something for everyone on it. Thematically it covers some ground about loss, depression, triumph, addiction, religion, community, but I think most of all love. We've been a band for 10 years and as most artists have had to, we've also confronted what "success" means to us and also what it doesn't. Throughout that time we've been consistently described with phrases like "on the rise" or "the next to break out" so we thought "fuck it, let's just wear it!." The title of the album is "Forever Up & Coming".- Bad Pony
To celebrate the release, the band have shared with us the 5 lessons they learned while writing and recording the album.
Find your dream team
Over the years we've had a million different mix engineers, mastering engineers, photographers, graphic designers etc. We've found wonderful and incredibly talented people that we worked with for the album such as Richard Clifford on visuals, Alex L'Estrange on the mix and Ben Feggans on Mastering. Since we've worked together previously we were comfortable and confident with what they'd bring to the release.
Back yourself and be weird
Some of my favourite moments from the album are from experimenting. For example the rap in You're Garbage. I had been producing a rapper earlier that week and just found myself thinking in bars so gave it a crack. Is it good? I'm not certain. But it's there and I like it.
Fill your brainhole
The other reason I got into producing other than being completely in love with it was out of necessity. We mostly haven't had the budget to hire studios and engineers so we learned by doing, researching and through osmosis as much as we could when we had studio time. Over COVID I really threw myself into it and as a result ended up getting a few new cuts on the album.
Write whatever works for you
Writing for me can often be a form of therapy. Though I tend to write about the negative things that are going on in my life, songwriting is a place for me to be more eloquent than I am in real life and that feels nice. It's also cathartic as fuck to get all your feelings down on paper and then sing them all out. For me it's mainly introspection and emotional release, but for some it's more about poetry or social issues or tight AF rhyming schemes.
Take your time
I started writing Forever Up & Coming in 2018 and we've recorded it between our home studios, Studios 301 in Sydney and a farm cottage we set up our gear at in Pokolbin. We trialled a few mix engineers, had a lot of songs to pick from and were really able to fine tune every second that made the cut as a result of the time we put into it and we're also super proud of it.
Bad Pony's debut album, Forever Up & Coming is available now, everywhere.