Ball Park Music Introduce New Album & Announce Tour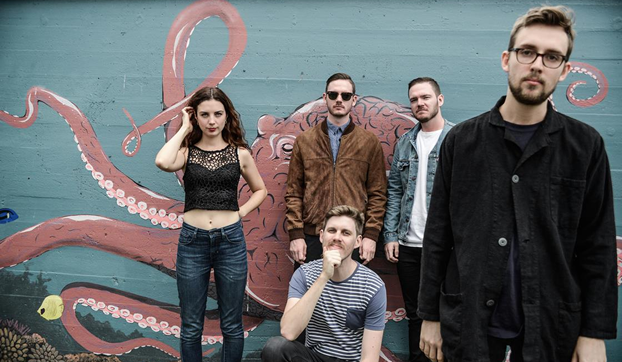 Much loved Brisbane band Ball Park Music are set brighten your winter with a duo of dynamic announcements. The alt-pop quintet have named their upcoming fourth album 'Every Night The Same Dream', set for release on August 19, and dropped an accompanying national tour that'll reach as far as the Bass Strait. Look out Hobart, Ball Park Music are coming for you!
So far 'Every Night The Same Dream' is looking to be one hell of an album, with singles Nilhist Party Anthem and Pariah setting expectations high for the loveable weird collection of songs that are to come.
Ball Park music say they're stoked with the reception the first two singles lifted from the album have received.
"We're stoked! Our hearts are going to burst. The response to Pariah and Nihlist Party Anthem has been mind blowing," said frontman Sam Cromack.
It's not all good news for Ball Park Music lovers however, punters may never again be graced with the sweets, live, sounds of Happy Healthy Citizen of the Developed World Blues or Habour of Lame Ducks, according to the band. RIP Ball Park classics…
"We're chomping at the bit to get back on the road and play a bunch of new material as well as the old faves. Well, most of the old faves. A new record is great because it means you can take some of the old songs that you're bored with to the back paddock and shoot them. Nah, just joking. Maybe," said Cromack.
While you steal yourself away in gleeful anxiety waiting for 'Every Night The Same Dream' and it's tour indulge yourself in Nihilist Party Anthem below!
Ball Park Music 'Every Night The Same Dream' National Tour

SAT 23 JULY
Splendour In The Grass, Byron Bay
SAT 3 SEP
Showtunes, Jindabyne
Thurs 22 SEP
Studio 56 @ Miami Marketta, Gold Coast
FRI 23 SEP
Solbar, Maroochydore
SAT 24 SEP
The Triffid, Brisbane
SUN 25 SEP
The Triffid, Brisbane
THUR 29 SEP
Anu Bar, Canberra
FRI 30 SEP
The Enmore Theatre, Sydney
SAT 1 October
Yours & Owls Festival, Woollongong
THUR 6 OCT
Barwon Club, Geelong
FRI 7 OCT
170 Russell, Melbourne
SAT 8 OCT
The Uni Bar. Hobart
FRI 14 October
The Gov, Adelaide
SAT 15 OCT
The Capitol, Perth
FRI 21 OCT
Discovery, Darwin
SAT 22 OCT
The Gapview Hotel, Alice Springs
FRI 28 OCT
The Venue, Townsville
SAT 29 OCT
Tanks, Cairns
Get Tickets HERE
'Every Night The Same Dream' will be available on the August 19 via Stop Start/Inertia HERE