Ball Park Music Invent Their Own Beer, Sad Rude Future Brew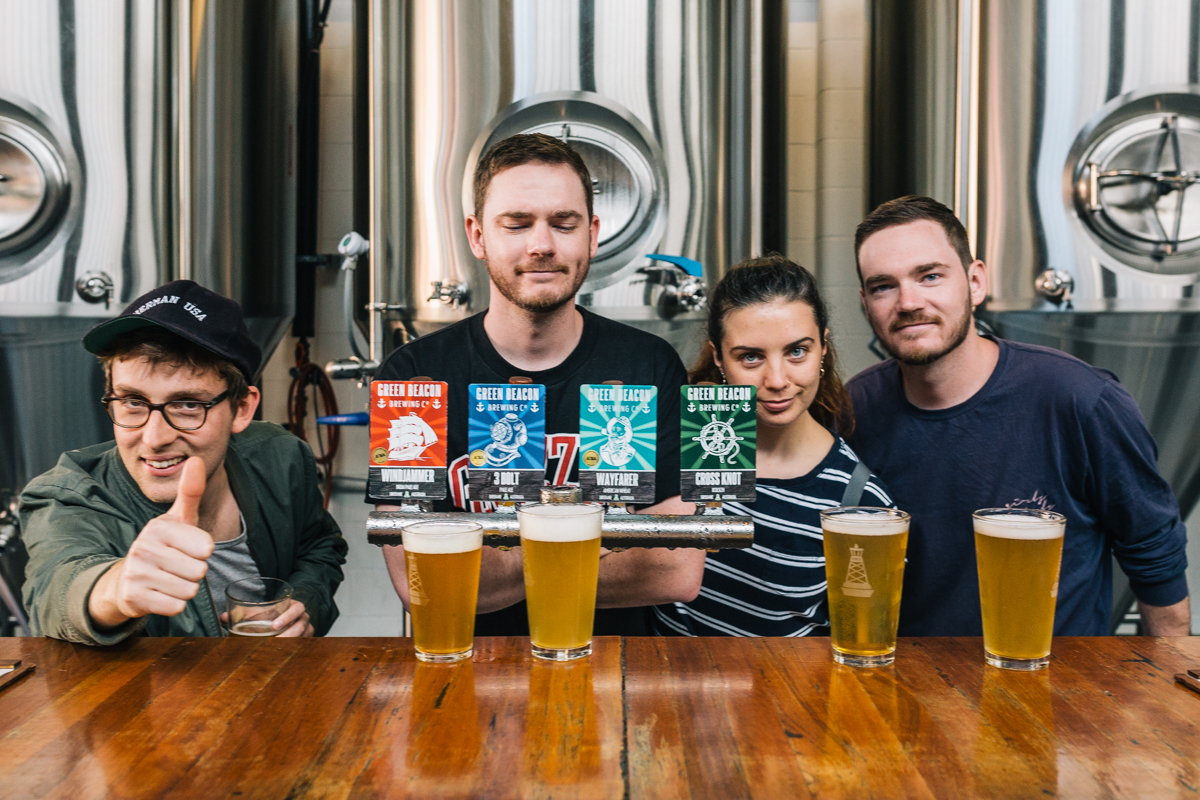 It's the new thing for Australian bands to do. Violent Soho have done it. Dune Rats have dabbled. Hell, even DZ Deathrays got into the fray. Yes, even now Ball Park Music have made their own beer. Good news for attendees of Beer InCider Experience, you're the first to try it's hoppy goodness.
Now in its fourth year, Been InCider Experience is a two-day celebration of, well, beer and cider with an amazing line up of music thrown in for good measure. Taking place at Brisbane Showgrounds on the 22 and 23 of September, one of this year's headliners, Ball Park Music, have something more to show fans other than their brazen indie-pop tunege.
Ball Park Music saw their chance and took it by infamously naming their beer, Sad Rude Future Brew. Visiting Green Beacon Brewing just this week, the five-piece have concocted a flavoursome pale ale is super refreshing with hints of tropical fruit and citrus.
Green Beacon's Business Development Manager Chris Borbas said it was a super successful brew and an absolute pleasure hosting the band on site.
"The band members are beer and cider lovers so they fell over themselves to create their own beer. We talked about their favourite styles and decided to create a delicious pale ale they could drink onstage," said Borbas.
There's no need to be a fence sitter on Beer InCider Experience. With more than 300 beers and ciders to try from, 18 food trucks to feast on, 9 bands to dance to and now one 'exclu-brew' by Ball Park Music, what's there more to love?
If Beer InCider Experience is looking to be your mark on the calendar this September, check out our exclusive list of 10 things to keep you busy while at the festival HERE.
For much more info on the festival go HERE and for ticket sales go HERE.
Beer InCider Lineup
Ball Park Music
City Calm Down
Cub Sport
Butterfingers
The Hard Aches
Darren Middleton
Machine Age
Hazlett and West Texas Crude