Ball Park Music Take Us In To The Heart Of Our Hometown In The New Video, 'Stars In My Eyes'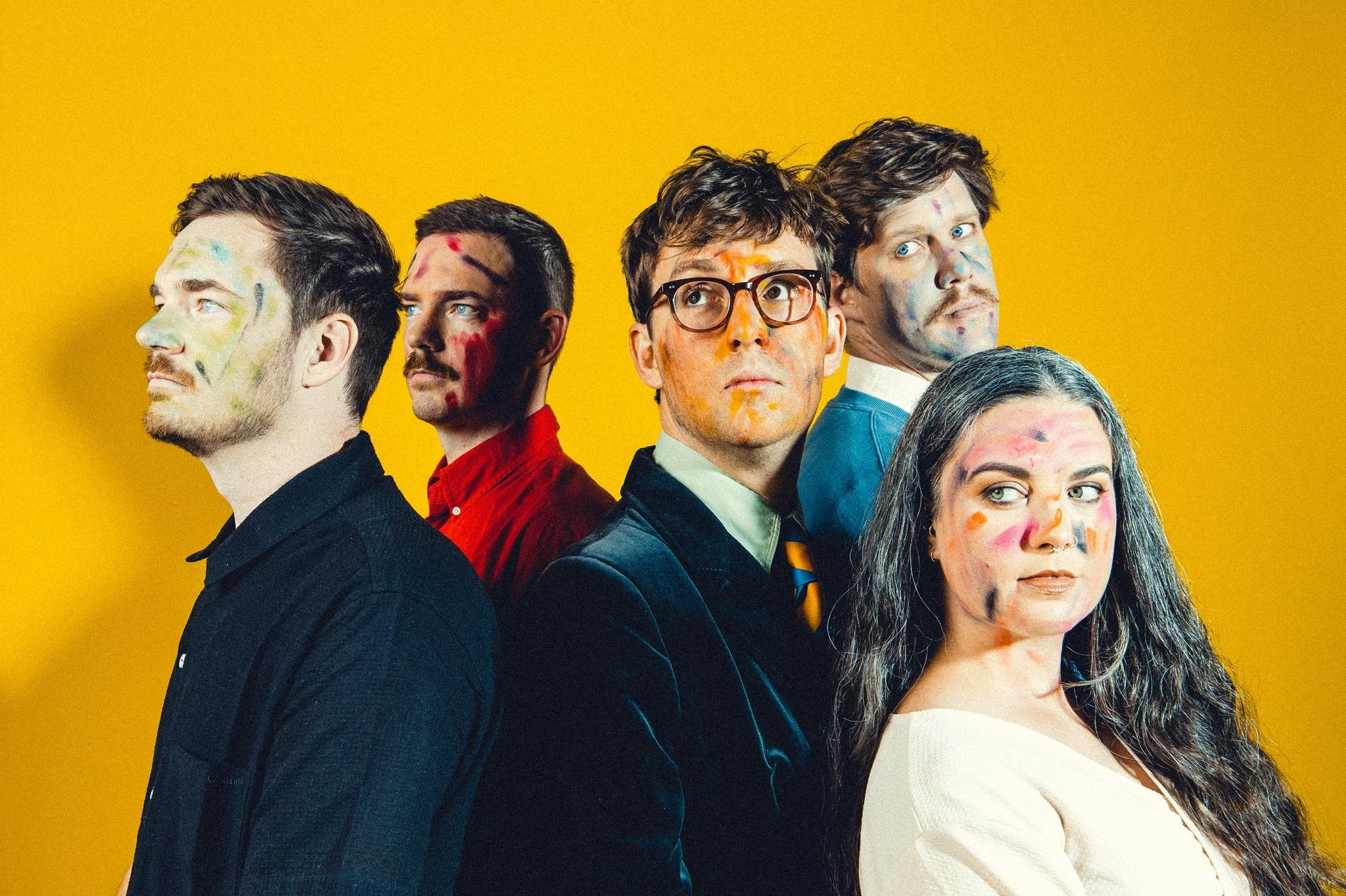 Brisbane superstars, Ball Park Music have today unveiled the video for Stars In My Eyes, the second single taken from their forthcoming album, Weirder & Weirder set for release Friday June 3rd.
The video is shot in and around our very own Brisbane and of course it compliments the sound ever so perfectly. This song has two sides," Sam Cromack said. "One side looks to the past: did I ever have stars in my eyes? Was that romantic version of myself from yesteryear experiencing something real? The other side looks to the future (which is getting increasingly hard to do). This side wants to be told one thing, even if it's a lie. It wants to be told yes. Yes, there is romance to life. Yes, you should bother to dream. And yes, you still have stars in your eyes. It's a kinda sad, but kinda hopeful song." 
The band are also excited to announce today that they're adding a second Melbourne show at the iconic Forum on Sunday 17th July due to their first show selling out so quickly.
Melbourne band RAT!hammock will be joining the band for all shows with Adelaide duo Teenage Joansand Darwin outfit King Stingray sharing support duties. King Stingray have just been added to the Sunshine Coast show at Nightquarter on Saturday 4th June.
The tour kicks off in the band's hometown of Brisbane at the Fortitude Music Hall on Friday 3rd June before heading off to all capital cities, playing some of Australia's most iconic venues. For one glorious night in Sydney, Friday 17th June, the entire four-band line up will rock out the Hordern Pavilion. Tickets for all shows are on sale now.   
"We are so excited to have King Stingray, Teenage Joans and Rat!Hammock joining us on this tour. We've been admiring their music from afar for a while now, we can't wait to share a stage with them on what's going to be one hell of a tour. Whilst we've jumped at every live opportunity that's presented itself to us over the last couple of years, there is nothing like headlining your own tour. We've missed that shared experience of live shows with the fans, and we can't wait to do that again…with a few new tunes in tow!" Ball Park said on the tour announcement.
With an incredible array of 'Weirder & Weirder' merch bundles including limited edition coloured vinyl, fans need to get in quick to secure their copy for release day, 3rd June 2022. Check out the full range of 'Weirder & Weirder' bundles HERE.
BALL PARK MUSIC
'THE WEIRDER & WEIRDER TOUR'
TICKETS AVAILABLE HERE
FRI 3rd JUNE – FORTITUDE MUSIC HALL, BRISBANE
With King Stingray & RAT!hammock
SAT 4th JUNE – NIGHTQUARTER, SUNSHINE COAST
With King Stingray & RAT!hammock
SAT 11th JUNE – ASTOR, PERTH
With Teenage Joans & RAT!hammock
THUR 16th JUNE – UOW UNIBAR, WOLLONGONG
With King Stingray & RAT!hammock
FRI 17th JUNE – HORDERN PAVILION, SYDNEY
With King Stingray & RAT!hammock & Teenage Joans
SAT 18th JUNE – NEWCASTLE UNI, NEWCASTLE
With King Stingray & RAT!hammock
FRI 24th JUNE – HOBART UNI, HOBART
With Teenage Joans & RAT!hammock
FRI 1st JULY – DISCOVERY, DARWIN
With Teenage Joans & RAT!hammock
SAT 2nd JULY – TANKS, CAIRNS
With Teenage Joans & RAT!hammock
SAT 9th JULY – UC REFECTORY, CANBERRA
SAT 16th JULY – FORUM, MELBOURNE **SOLD OUT
With King Stingray & RAT!hammock
SUN 17th JULY – FORUM, MELBOURNE **NEW SHOW
With King Stingray & RAT!hammock
NEW ALBUM 'WEIRDER & WEIRDER' – RELEASED 3rd JUNE 2022
PRE-ORDER HERE