UK Rockers Basement Release Grungy-As-Heck New Track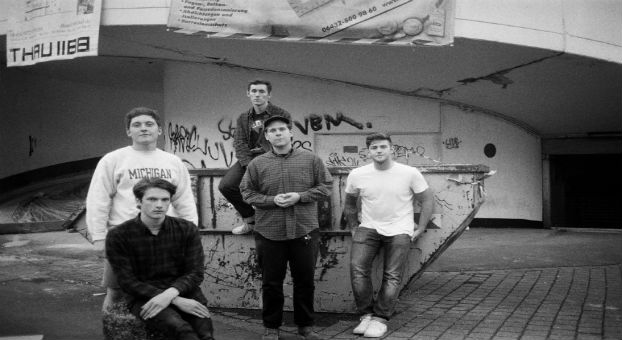 English five-piece Basement have released their second hard-rock offering from their upcoming album 'Promise Everything', due out later this month.
The new single has just been released in Oz to prepare fans for the UK grunge rockers before they bring their huge sound to our capital cities in May.
Aquasun is the perfect pairing of sexy bad-boy aggression with an inherent sense of bittersweet melody, matched with a downright eerie music video.
The new track follows the release of the album's title track Promise Everything, which has already had over 1 million hits on Spotify.
Their previous record 'Colourmeinkindness' released way back in 2012 went on to sell over 25,000 copies worldwide and earn Basement their first Australian tour.
The Director of the Aquasun music video, Alex Henery, describes the new Basement album as "loud and urgent."
'Promise Everything' arrives Friday 29th January and is available for pre-order from the band's official website.
Get tickets for the tour HERE
Basement Tour Dates
MON 23 MAY
The Triffid, Brisbane
TUE 24 MAY
The Lab, Brisbane (All Ages)
THUR 26 MAY
The Cambridge Hotel, Newcastle (All Ages)
FRI 27 MAY
Factory Theatre, Sydney (All Ages)
SAT 28 MAY
Arrow on Swanston, Melbourne
MON 30 MAY
Fowlers Live, Adelaide (All Ages)
TUE 31 MAY
Amplifier Bar, Perth