Go Figure, Betty & Oswald Are Charmers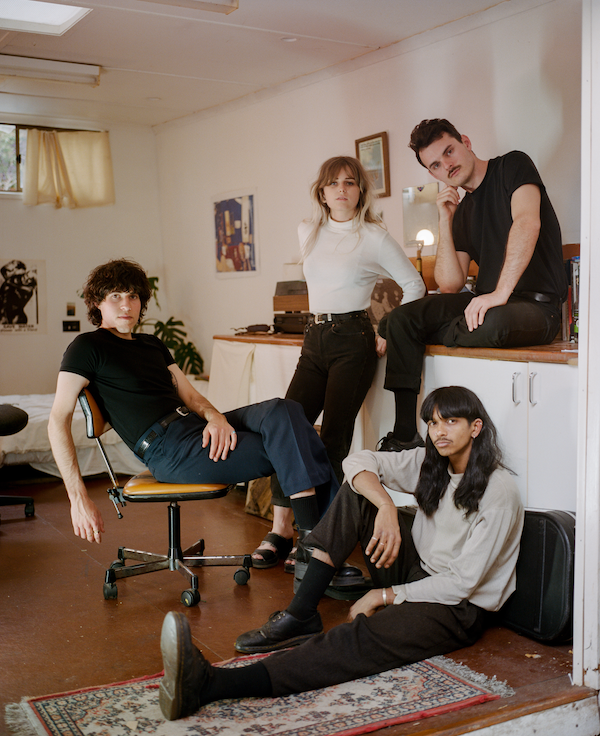 Betty & Oswald's music is so breezy, light and personal, I feel like they're playing in the room right next to me at all times. The group's latest, Figure It Out, is just as driven and gorgeous as this band could possibly get, right?
Recorded with producer mastermind, Burke Reid—of DZ Deathrays, Courtney Barnett and the Drones fame—Betty & Oswald's sparkling, indie-pop talent shines its brightest on Figure It Out. Charming flourishes of synth lines coupled with the ramshakling guitar licks. As well as recording and experimenting with new sonic textures, the group also toyed with new lyrical ideologies to weave into their music.
"'Figure it Out' traces the contours of a relationship in which one person watches the seemingly irreconcilable demise of the other. There is a sense of anxiety when faced with the ephemeral nature of things—that the romance of youth, with all its delights and captivations, ultimately fades," says the band
Betty & Oswald will be playing three very special headline shows this November in Brisbane, Melbourne and Sydney. See the full details below along with the stream of their new single, Figure It Out.
Betty & Oswald Live Dates
THURS 9 NOV
The Foundry, Brisbane
FRI 10 NOV
Yah Yah's, Melbourne
WED 15 NOV
The Lansdowne, Sydney