Biffy Clyro Warming Up With Fresh Single "Flammable", Release New Album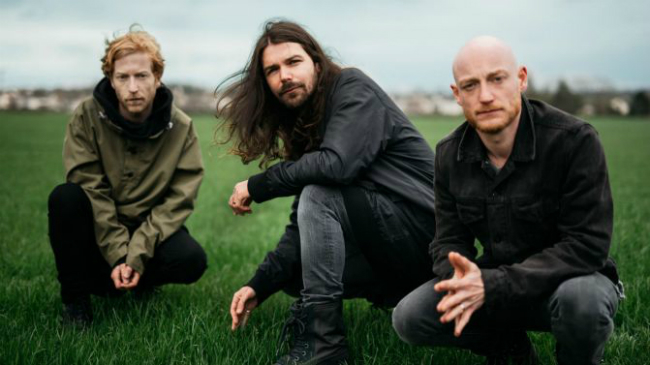 Renowned alt-rock Scots Biffy Clyro have unleashed their rocking new single Flammable from their fresh-off-the press seventh studio album 'Ellipsis'. If previous singles Wolves Of Winter and Animal Style are anything to go by, the trio's new album is sure to be a classic, hard-hitting rock winner.
Having notched up just over 20 years in the music industry, Biffy Clyro's refined, genre-melding sound has earned them headlining slots at UK festivals like the upcoming mega-fest Reading and Leeds Festival.
Featuring groovy riffs, menacing harmonies, and loveable Scottish accented vocals, Flammable channels the group's power backed by a pop-inspired rhythm. The chorus is sure to have fans singing along at shows to come (possibly Aussie shows please?), and joining in on those oh-so-melodic harmonies.
Flammable is a precise British rock track with a distinct sense of safety from Biffy Clyro – let's just say they're not exactly colouring outside of the lines. It doesn't quite have the same spark and appeal of Wolves Of Winter, with its heavier tone, dynamic manipulation, and some hip-hop inspired sections.
Seven successful albums deep in their career it's understandable that Biffy Clyro might struggle to experiment or break form – why mess with a winning formula, after all? Fans are eager to discover the rock goodies awaiting them in 'Ellipsis', and we're hoping for some memorable tracks that'll really get our juices flowing.
Biffy Clyro's seventh studio album 'Ellipsis' is out now, get a taste from Flammable below!