Big White Drop A Big Load of Sweet Tunes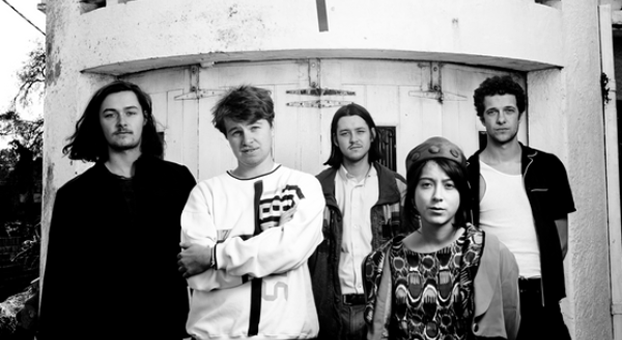 Coming to the end of your week? In need some sweet ambient guitar, twinkling melodies, and smooth rhythm to see you off into the weekend? Sydney garage rockers Big White have you covered with the release of their debut album 'Teenage Dreams' and music video for their single Whatever Happens In The Night.
The footage for Whatever Happens In The Night's music video was actually filmed at a house party the band hosted to raise funds for their trip to SXSW in America. Washed out blue lights dominate the video providing a nice visual for Cody Munroe Moore's equally washed out vocals. The house party was packed in 400 punters and you can see it was a tight squeeze with people hanging out of windows to get a better view of the rising rockers.
A brief listen to the first tracks on 'Teenage Dreams' suggests Big White have put something together that sounds like a fun, positive The Smiths. Second track You Know I Love You instantly holds the listener captive with a simple guitar riff, heart-racing drum roll and cute, smile-inducing synth melody. Big White create a warm sound sure to dominate ears throughout Autumn and warming you through winter.