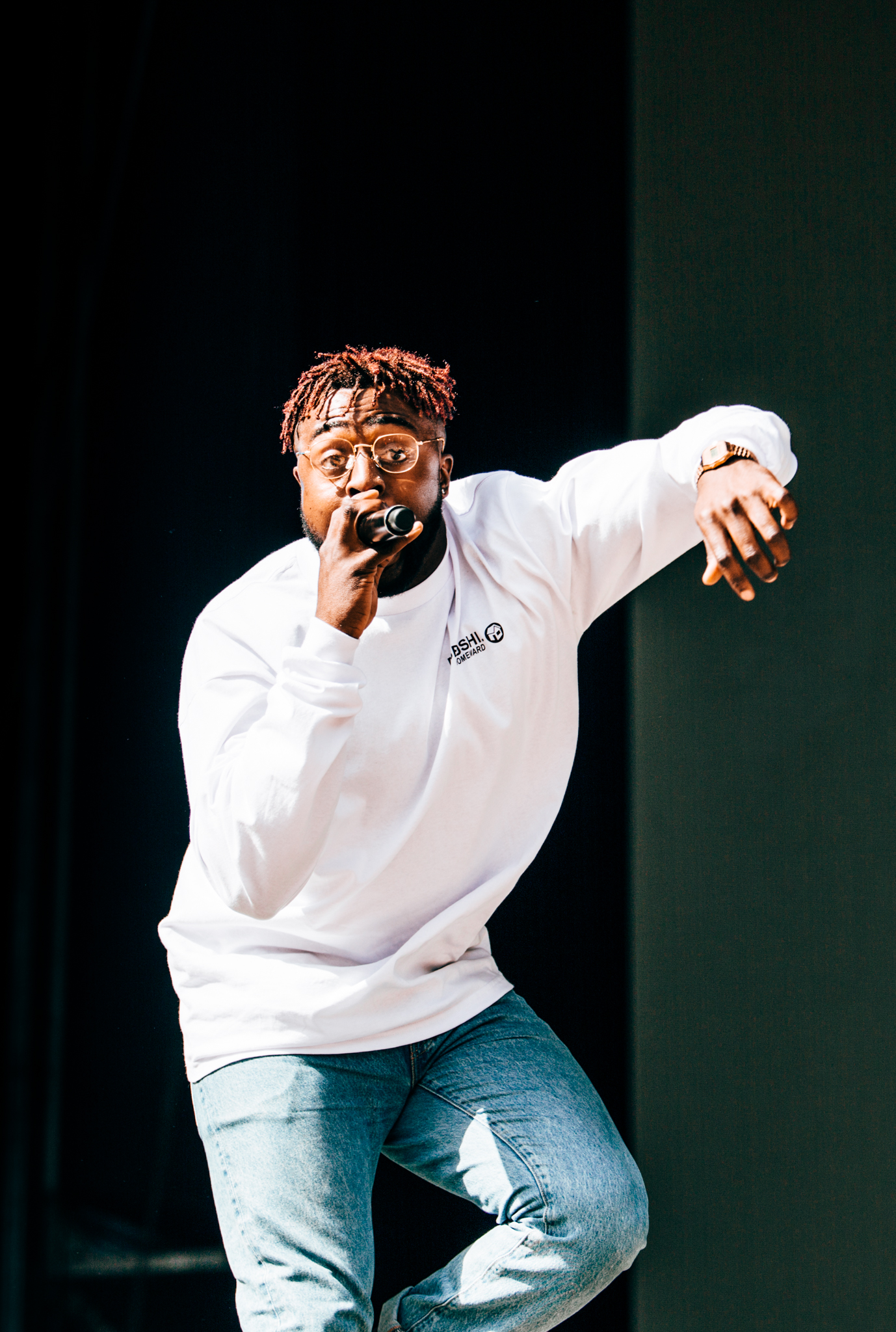 There's an upheaval in the Australian hip-hop scene—a renaissance of passion and difference. Names like Genesis Owusu, Arno Faraji and, of course, Kwame, have been nailing it recently. The rapper is soon to be playing BIGSOUND, coming off his biggest year yet having just toured with Peking Duo and soon to be making an appearance at this weekend's triple j One Night Stand.
Can I begin by saying/asking, "HOW BLOODY GOOD IS AUSSIE HIP-HOP AT THE MOMENT?!!"? (With your stuff a massive quality inclusion in that statement).
Hip-hop in Australia is seeing some great improvements! There's more work to be put in. Personally, I'm really happy with the response it's been receiving with people all over the country and also the world taking notice. Shoutout Raj Mahal, Phil Fresh, Gibrillah, Tkay Maizda, Arno Faraji, Lauren—everyone doing it! We're all contributing to history.
You mentioned on Facebook back in March when you released 'Endless Conversations.' that you had a bit of self-doubt as well as the fact that you wanted the project "to be of living proof, a testimony to anyone that continues to doubt the state of Australian hip-hop."  You were clearly putting a lot of pressure on yourself here; would you describe yourself as a perfectionist?
I definitely consider myself a perfectionist, haha. I care so much about the art from every aspect, attention to detail is a must! Self doubt was something I overcame throughout the course of the year. It's a scary feeling. I found love within myself and it's so important to do so because from that you find belief in everything you do, I believe in me and so should you! I preach this message so much because as humans we're not taught to do that! Love yourself, believe in everything that you do. We were put on this earth with a purpose, to contribute to society and bring positive change.
The message behind that statement was to advise those neglecting and doubting the state of hip-hop in Australia. It's had it's negative perception for a long time and I felt that 'Endless Conversations.' was the perfect rebuttal. I wanted the EP to be of reference and proof for the direction and approach that it's taking. I feel like the EP is the embodiment of true artistry, individuality and a unique sound. It's the transition of 'Aussie Hip Hop' to now 'hip-hop' or even just music. The art being created in Australia has more than the potential to be boxed in, we're reaching the world.
The EP got a lot of love and great reviews though, so does that help ease the pressure for you, like prove that you can stop second-guessing yourself or does it make it harder, like you need to top it next time? I'm ever so grateful for the repose that the EP garnered.
There's no pressure anymore, I'm making music that I love creating. We can't be living life trying to meet the expectations of someone else, we can't always please everyone. It feels so good to be at this point. I feel FREEEEEEEEEE (s/o Kids See Ghost)
Has ASAP Ferg been in contact since that fateful night at the Metro in Sydney?  Has he heard 'Endless Conversations'?
We last spoke at this event at Butter. It was so cool for him to recognise who I was, he mentioned he was grateful for the fact that he had a positive impact on my life as well as being able to cross paths a year later. I sent over WOW but that was really it, I wanted to build a relationship outside of the music and just connect with him and his team as human beings.
The 'Endless Conversations.' cover art by Jourdan D'Amore is super cool but I'm surprised you even know what a phone with a cord attached is, let alone what a rotary dial telephone looks like. Have you had any fans ask you what this contraption is?
Shoutout my big bro Jourdan wasssup papi!! Jourdan is the future of design and I felt like he captured timeless art for the release when I first  played it to him. He actually came up with the idea and said give me a couple of weeks to which he had actually come back to me the next day at the studio with the final design which is what we see now. I've had a few fans ask, it's interesting to hear their perspective, it's open to interpretation.
You're about to hit the road with the kween Tkay Maidza. Do you have any potential collaboration ideas that you could present/pester her with? Just asking for a friend who thinks this would be super ace…
Shoutout my home girl Tkay and my lil bro Arno Faraji! This tour is legendary and I'm so grateful to be a part of the history being created on this tour, make sure you head over to Tkay's socials for tickets because they're selling FAST!
Ooooh collaborations? Who knows, I guess we'll just have to wait!
What was the last full-length album you had on repeat?
Kids See Ghosts!
Will you get the chance to catch any other shows at BIGSOUND? If so, who are you looking forward to seeing?
I will 100% I'm really keen to see a few acts—Arno Faraji, Triple One, Kota Banks, Genesis Owusu, KAIIT, Adrian Eagle, CLYPSO, GRAACE, Samsaruh. Man the list goes on!