Bigsound Reveals Full Line Up And Official Venues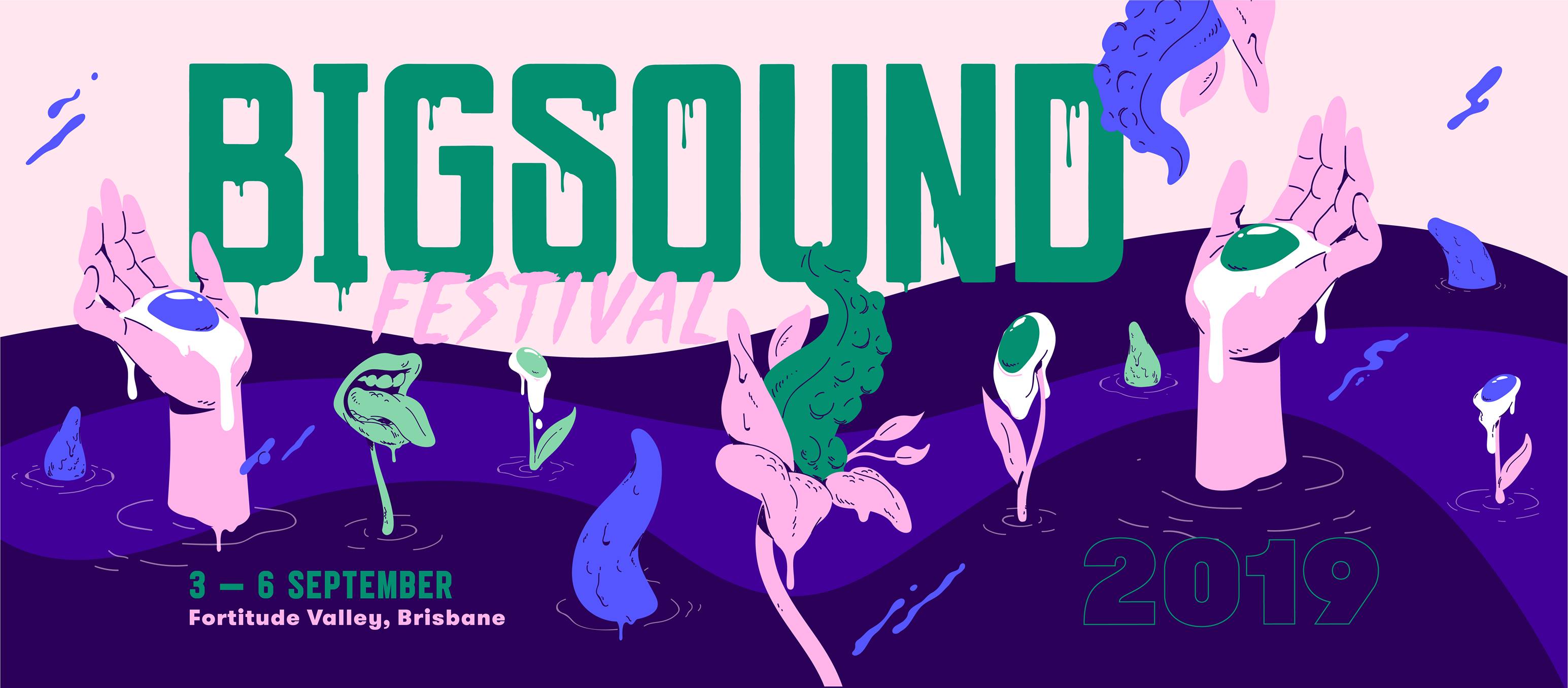 Now that the dust from Splendour in the grass has settled, its time to focus on Australias biggest new music event, and it just got a whole lot bigger with another 68 acts being announced alongside the official venues you be hopping to and from between September 3 – 6.
The Q Music curated event has helped launch the careers of some of Australias best and most talented individuals and bands like The Temper Trap, Flume, DMAs, DZ Deathrays and Gang Of Youths just to name a few. This year will be no exception where in the same style of joining over 200  talent scouts and going deep into Fortitude Valleys rabbit hole of venues and exploring all the new acts it has on showcase.
Some of the new acts added the to the line up include Mojo juju, Japanese Wallpaper, Redhook, Creed the kid and Gold Coast based DVNA. These acts will be joining the line up and playing at venues like The Valley Drive In, Rics backyard and a new addition being welcomed to the Bigsound family called The Outpost. A festival where no two line ups are the same and no showcase will mirror similar, plan your musical adventure and get lost in the streets of the valley.
Tickets to this years event start from $45 for a one night pass, and range then start from $370 if you want to attend the conference and get the full 3 days worth of live music and events in, for more info head to to Bigsound website HERE
Check out the full line up below
100
3K
Adrian Eagle
Ainsley Farrell
Alana Jagt
Aphir
Approachable Members Of Your Local Community
Aquila Young
Bad//Dreems
Bakers Eddy
Being Jane Lane
Black Rock Band
Bobby Alu
Boy Azooga
Butter
Butternut Sweetheart
CHAII
Chakra Efendi
City Rose
Close Counters
Concrete Surfers
Creed tha Kid
Cry Club
darvid thor
Deline Briscoe
Dianas
Dream Coast
DREGG
DRMNGNOW
Dulcie
DVNA
EGOISM
Electric Fields
Fan Girl
Fergus James
First Beige
Fletcher Gull
Flossy
Freedom Of Fear
FRITZ
Future Haunts
GAUCI
Gordon Koang
Greta Stanley
Hannah Blackburn
Harlequin Gold (CAN)
Hemm
Holiday Party
Hooligan Hefs
Hope D
Huntly
imbi the girl
Ivey
Jack Davies and The Bush Chooks
Jaguar Jonze
Japanese Wallpaper
Jeida Woods
Jon Bryant (CAN)
Johnny Hunter
Kat Edwards
Kitschen Boy
Kobie Dee
Kymie
L LKA
Laura Imbruglia
Lauren.
Leonie Kingdom
Lil Spacely
Little Quirks
Lo!
LOSER
Louis Baker
Love Deluxe
Luboku
Lucy Peach
Mambali
Marco
Mariam Sawires
Mermaidens
Mickey Kojak
micra
MID CITY
Miiesha
Milan Ring
Mojo Juju
murmurmur
Nancie Schipper
Nerve
NETTI
Noah Dillon
Obscura Hail
Oh Boy
Outright
Ozi Jarel
Party Dozen
Penelope Two-Five
PINCH POINTS
Polythought
POPPONGENE
Private Function
P-UniQue
Raj Mahal
Rebecca Hatch
RedHook
Reija Lee
Reliqa
Renee Lamoureux (CAN)
RINI
Royal And The Southern Echo
Ruby Gilbert
Ryan Fennis
Saint Lane
Savage The Girl
SCABZ
Seaside
Serina Pech
Shady Nasty
Snotty Nose Rez Kids (CAN)
Spacey Jane
Stellie
Stevan
Sunbeam Sound Machine
SUPEREGO
Sycco
Tasman Keith
Teen Jesus and the Jean Teasers
Temgazi
The Buoys
THE DEAD LOVE
The Gloom In The Corner
The Lazy Eyes
The Money War
These New South Whales
Tobacco Rat
Tones And I
TOWNS
Twin Flames (CAN)
upsidedownhead
Wither
Wolfjay
Wreath
yergurl
ZĀN