Blake Anthony Robson Makes Some Enjoyable Listening On His Latest Album 'Death In A Life Form'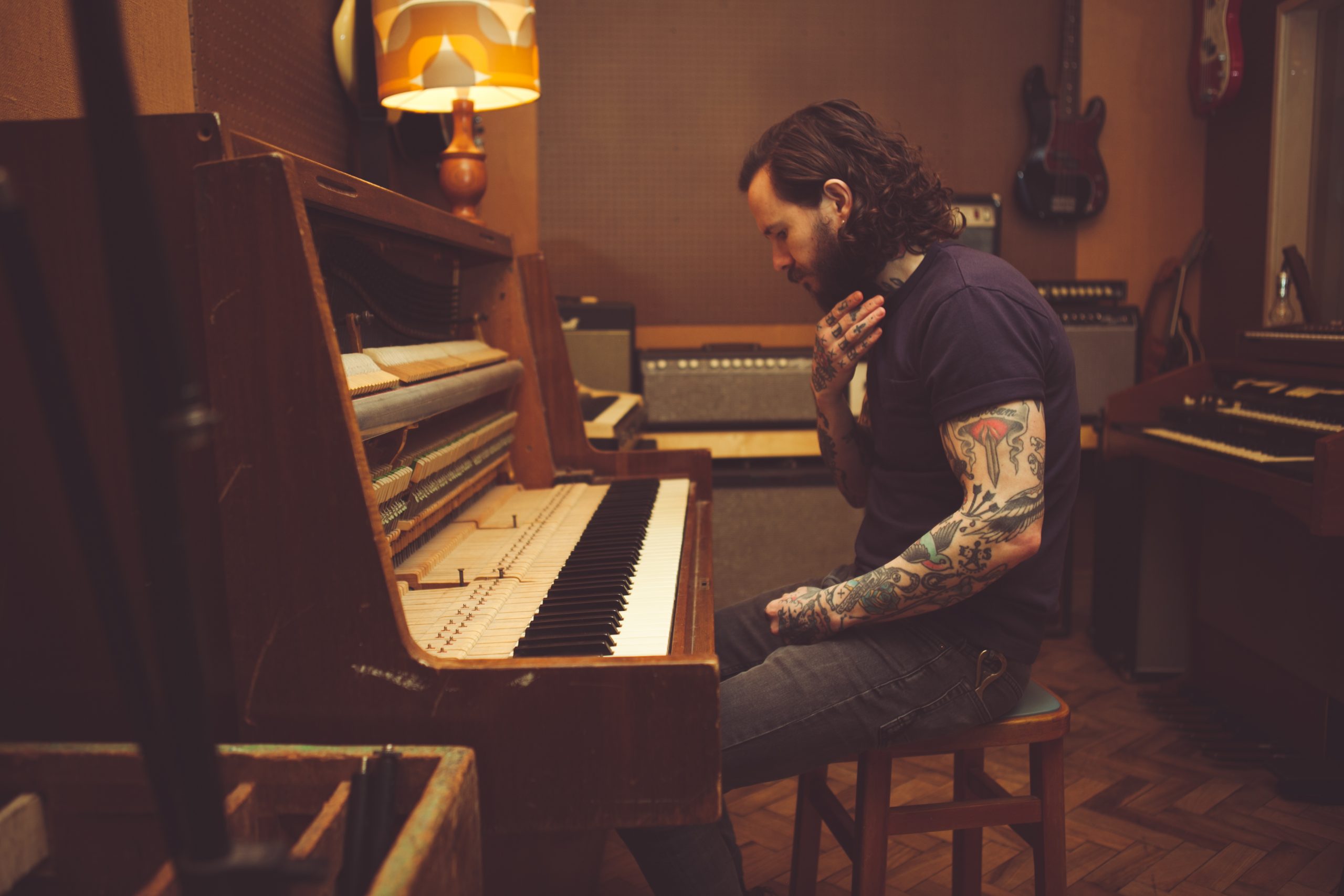 UK experimental indie rock artist Blake Anthony Robson has given us an interesting look into his world with his latest album Death In A Life Form. It's 11 tracks that take you on an exploration of many different genre tastes and influences.
Robson is no newcomer to the musical realm, this in fact is his fourth full feature album. On his first offerings The Monster's Sleeping, Mother's On A Date Tonight and 2019's Modern Deluxe, he kept his sound within the realm of what he calls Americana-inspired folk which has similarities to that of Father John Misty and even Jack White.
The new album however takes you on a much more experimental journey that touches on a soundscape of indie rock, Electronica and even Synthwave. The opening tracks Video Shame and Neon Ghost Machinehave an almost chip sound appeal with melodies that are similar to an early video game console soundtrack. Add to that some very Julian Casablancas inspired vocals and you have some very catchy and simply likable tunes.
This theme follows on throughout the next few tracks but slightly adjust more into a more indie pop rock feel. Robson's interest in experimenting with musical delivery makes for some very enjoyable listening no matter what your mood.
RELATED: BRISKEY IS BACK WITH NEW SINGLE DON'T WANT TO TALK ABOUT IT. READ HERE.
The whole record was written, recorded and produced entirely by Robson with some help from friends. It highlights his talent and knack for sound creation and experimentation whilst keeping within similar sound trends. He has a unique and almost beautiful way of presenting his art.
Overall this record is ideal listening for anytime of day. It has it's straight pop rock moments in tracks like Thrilled Since 1981 to big almost orchestral like moments in tracks like Interstellar Spirits.
The closing title track is an excellent way to close out the 11 track winner, it's almost like a slow goodbye with feel good harmonies. Goodbye and we'll see you next time. Robson has created a thoroughly enjoyable listening experience. Give it a spin, it's well worth it.