Blink-182 Deliver Teen Angst Aplenty In "Bored To Death" Video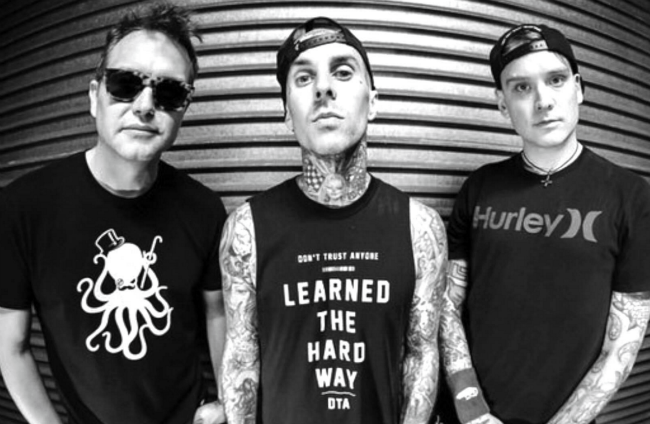 Get ready to bust out your Atticus shirts and Dickies shorts 'cause Blink-182 have dropped their latest music video! If you've been having any pop punk related cravings recently Blink are sure to satisfy them in the best way possible.
Bored To Death is the first single from their upcoming album 'California' and was released in late April. The video serving as the band's way of showcasing their new lineup with Matt Skiba in video form, following their debacle with former vocalist Tom Delonge last year.
The video depicts a montage of two young lovers as they trash a record store, go swimming together, before finally ending in a warm embrace at a Blink-182 concert, because apparently Blink decided they wanted their video to resemble John Hughes directing a Warped Tour promo.
However in the end, it turns out this was all just the dream of a bored kid in the middle of math class, who proceeds to wake up dismayed after it's revealed he just carved the words "BORED TO DEATH" into his desk, before walking away.
The song is catchy as hell and sounds like a cross between Blink's self-titled era and Mark Hoppus & Travis Barker's side project +44. Needless to say, if you need one song sure to give you some early 2000's throwbacks, Blink-182 have got you covered!
Blink-182's new album 'California' is released Friday, 1st of July