Body Type Make Stark & Stripped Punk Music On 'Silver'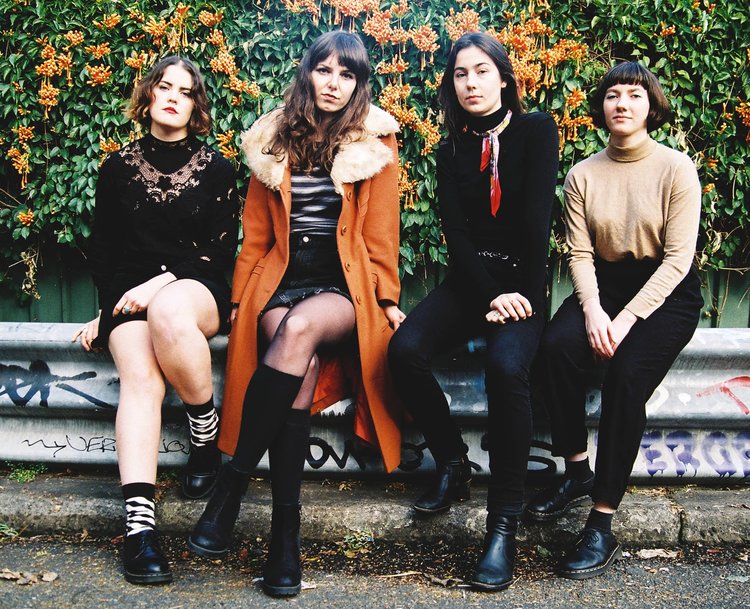 If you're unaware of Body Type, best get on board right now. The Sydney quartet make audacious indie-rock with a crisp edge and their latest, Silver, is clear reason why this group are causing waves in the industry.
Following breakout singles, Ludlow, 264 and Break Down, Body Type have now set their compass to a far more wistful and breakneck pace on Silver. Channelling Alvvays and Jack River, the band cast a few dreamy soundscape over what is essentially stripped back and grounded punk music. It's a frivolous and eclectic mix that truly pays off.
Lead signer Sophie describes the track's inspiration:
"The song comes from a very specific moment when I first noticed some of my friends starting to get grey hairs," says Sophie.
"That's where the idea of turning 'silver' comes from – witnessing your own passage of time through the changes in people around you. Accepting that people will drift in and out of your life, or maybe run away and then pop back in for a little while, or maybe always be around, but never quite the same."
There are plenty of chances to catch Body Type at your local in the next few months with an appearance at Volumes Festival this weekend and Bigsound next month along with duel tour supports with Major Leagues and Pond. Scope the full dates and stream Silver below.
Body Type Live Dates
SAT 19 AUG
Volumes Festival, Sydney
THURS 24 AUG
Rad Bar, Wollongong*
SAT 26 AUG
Hudson Ballroom, Sydney *
WED 6 SEPT
The Zoo, Brisbane
THURS 6 SEPT
The Brightside, Brisbane
FRI 15 SEPT
The Gov, Adelaide**
SAT 16 SEPT
Fremantle Prison, Fremantle**
WED 20 SEPT
Corner Hotel, Melbourne**
THURS 21 SEPT
Corner Hotel, Melbourne**
FRI 22 SEPT
Corner Hotel, Melbourne**
SAT 23 SEPT
Enmore Theatre, Sydney**
SUN 24 SEPT
The Triffid, Brisbane**
* w/ Major Leagues
** w/ Pond