Bootleg Rascal And Friends Rock Miami Marketta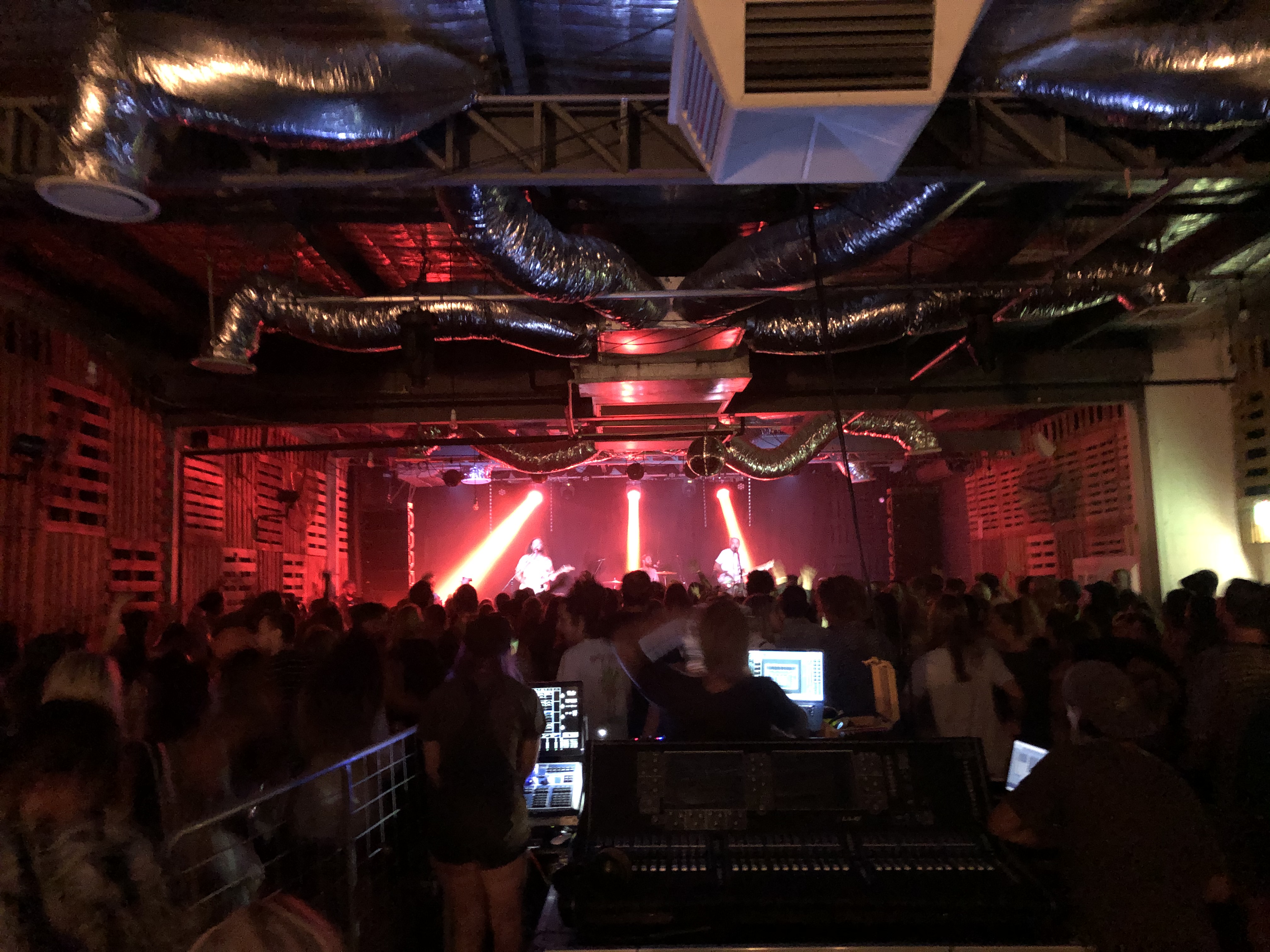 Miami Marketta survived a hip-hop infused annihilation of reggae groove last Friday. The boys from Bootleg Rascal kicked off the Australia day long weekend bender for many punters in expert fashion. Touring their infectious new single Lonely Times, Bootleg continue to impress crowds of hipsters and stoners alike with their brand of alternative. Full cap venue. Copious amounts of beer.  The smell of smoke progressively hot boxing the band room. Multiply these variables, and it can only be assumed, many punters peaked early in their late January festivities.
Saint Lane
Eager patrons were treated to the locally grown sonics of Saint Lane. The opening set incapsulated his no-fucks-given attitude through trap beats and bravado, rarely associated with the sun-bleached hair wearers synonymous with Gold Coast's music scene. Definitive track Compliment My Shirt saw even the most reserved punter take influence from Lane's brand of braggadocio. Fan favourite Sugary Sweet further encouraged the early comers to loosen up. Closing his opening duties with reggae-infused 2020 vintage Hickeys, Lane reaffirmed his one-to-watch status, proving the local loser is growing into a local legend.
Drop Legs
Drop Legs' brand of reggae-rock managed to mellow out even the drunkest of punters. With multiple extended jams, an abundance of psychedelically spacey instrumentals and a solid forty minutes worth of guitar solos, the Byron natives had the Goldy punters entranced by their plant-based grooves. 2019 vintage, Witness the Eucalyptus, saw the Goldy patrons sway to their highest potential, and closer Lizzy proved a valuable asset to all punters' black book. The fan favourite culminated in excessive fog and dodgy dance moves, as the Goldy crowd hung in the midst of Drop Legs' groove.
Bootleg Rascal
Let's get down to the nitty gritty. The boys from Bootleg Rascal, demolished the joint. Be highly cautious in exposing Bootleg Rascal to any person at risk of hipster-sickness, as this will send them in a downward spiral of van life, good times, and excessive indulgence.
An air-tight opening set, fan favourite Psychotica proved a tasteful early entry. Closely followed by Bones N Bricks, vintage Bootleg fans got to reminisce on yester-year's efforts before their set was half-finished. Contagiously catchy choruses from debut album Asleep in the Machine have certainly aged well according to the Gold Coast punters.
Crowd participation was at the forefront during 2016 vintage, Drop The Gun, which proved a climactic point in the set. That chorus slaps harder than a boomer after a few rums and can convert any sceptic into a die-hard Bootleg fan on the spot.
The tune of the tour, Lonely Times. A brilliant single incapsulating years of pop expertise. The song is set to sore across airwaves throughout 2020 and will certainly see the boys tear apart the odd festival stage.
If Bootleg had hit their peak toward the end of their set, I hit mine very soon after. My last memory happens to be one of my favourite Bootleg tunes, Get Over Myself. Ironically, I couldn't get over myself late last Friday, but still managed to soak up all the reckless vibes I would need to survive the night, from Bootleg's most badarse tune.
That's Me Done
Given a time machine, I would travel back twelve months, look at myself with great aggression, inform my idiotic past self that Bootleg Rascal is more than just a Sticky Fingers tune, and proceed to throw a clean back hand against my uninformed face.