Bootleg Rascal Announce Huge Regional Tour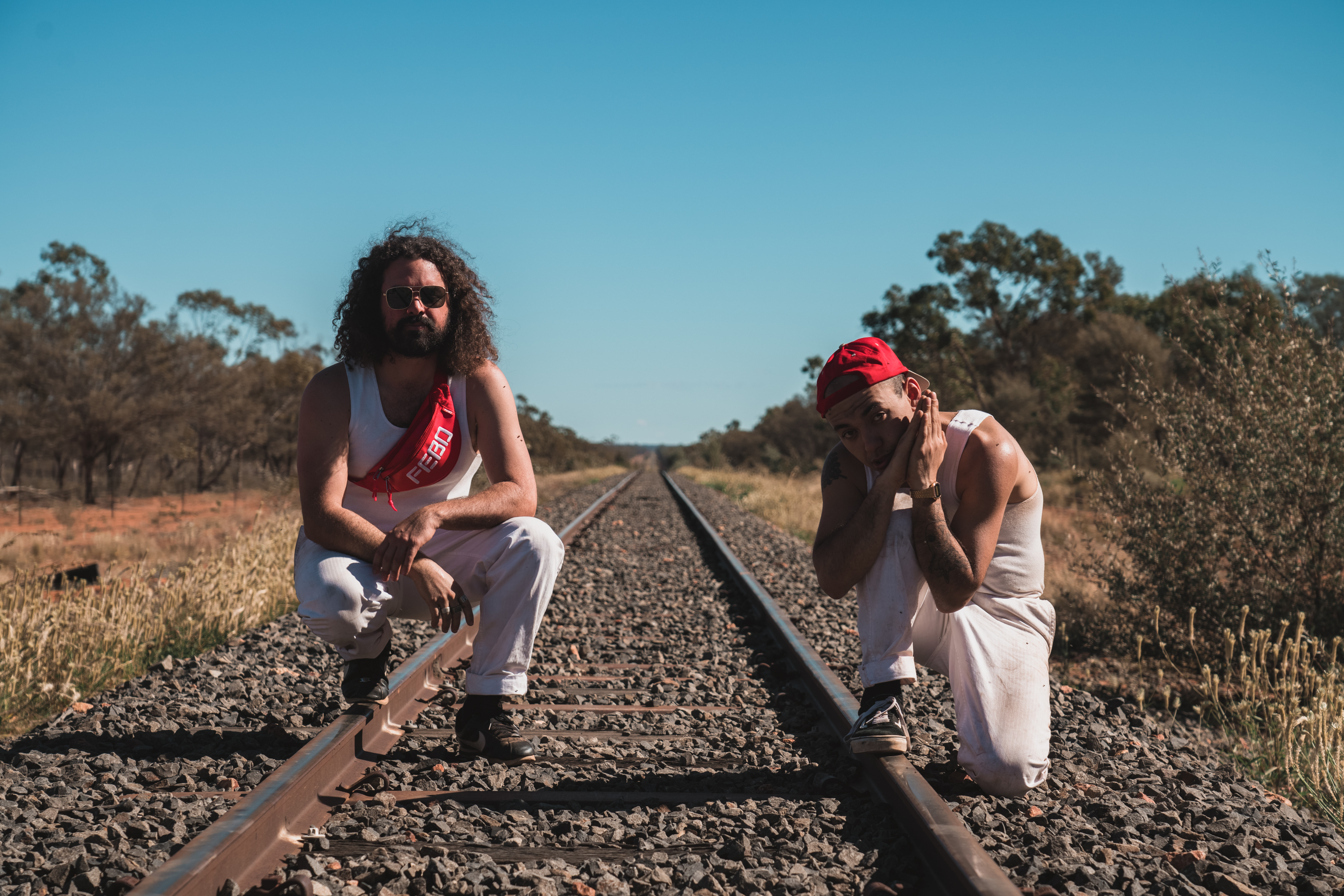 Following on from their sold-out 'Yin & Yang' Australian and New Zealand tour, Sydney-based party starters Bootleg Rascal have just announced a 15-date national tour across metro and regional areas.
The group will be stopping off at Belgrave, Mornington, Albury, Miranda, Newcastle, Northern Beaches, Gold Coast, Byron Bay, Sunshine Coast, Adelaide, Margaret River, Perth, Fremantle, Central Coast and Canberra.
"Touring in more remote areas has always been something close to our hearts," says guitarist Jimmy Young. "We get the chance to bring the show to music fans who might not get the opportunity to catch as much live music than those in major cities".
The event will feature some of the country's most exciting emerging artists, including A.GIRL, Alex Hosking, The Bambuseae Rhythm Section, Deadshowws, Drop Legs, Fresh Violet, Grace Grove, Liv Li, Muddy Wolfe, Nelipot, R.em.edy, Richysand, Saint Lane, Saint Spook, T$oko, Timi Temple and Venice Queens.
"Jim and myself spent a lot of time working out what acts we wanted on the line-up's," says frontman Carlos Lara. "We're really excited to see such a diverse offering of talent and we're confident our fans will enjoy what they have to bring to the shows".
BOOTLEG RASCAL
BOOTY CAMP: SUMMER VACAY TOUR
Tickets on-sale now via www.bootlegrascal.com
THU 9 JAN | SOOKI LOUNGE, BELGRAVE VIC
w/ Fresh Violet + R.em.edy
FRI 10 JAN | THE GRAND, MORNINGTON VIC
w/ Fresh Violet + R.em.edy
SAT 11 JAN | SS&A, ALBURY NSW
w/ Special Guests
FRI 17 JAN | MIRANDA HOTEL, MIRANDA NSW
w/ A.GIRL + TIMI TEMPLE
SAT 18 JAN | CAMBRIDGE HOTEL, NEWCASTLE NSW
w/ A.GIRL + TIMI TEMPLE
SUN 19 JAN | PARK HOUSE, MONA VALE NSW
w/ A.GIRL + Grace Grove
FRI 24 JAN | MIAMI MARKETTA, GOLD COAST QLD
w/ Drop Legs + Saint Lane
SAT 25 JAN | THE NORTHERN, BYRON BAY NSW
w/ Drop Legs + Saint Lane
SUN 26 JAN | SOL BAR, MAROOCHYDORE QLD
w/ Saint Lane + Venice Queens
THU 30 JAN | JIVE BAR, ADELAIDE SA
w/ Richysand + Alex Hosking
FRI 31 JAN | SETTLERS TAVERN, MARGARET RIVER WA
w/ T$oko + The Bambuseae Rhythm Section
SAT 1 FEB | INDI BAR, PERTH WA
w/ T$oko + The Bambuseae Rhythm Section
SUN 2 FEB | MOJOS FREMANTLE WA
w/ T$oko + The Bambuseae Rhythm Section
FRI 7 FEB | THE BEERY, TERRIGAL NSW
w/ Nelipot + Saint Spook + Deadshowws
SAT 8 FEB | TRANSIT BAR, CANBERRA ACT
w/ Liv Li + Muddy Wolfe