Bootleg Rascal Announce New Album and Offer Sharks Remix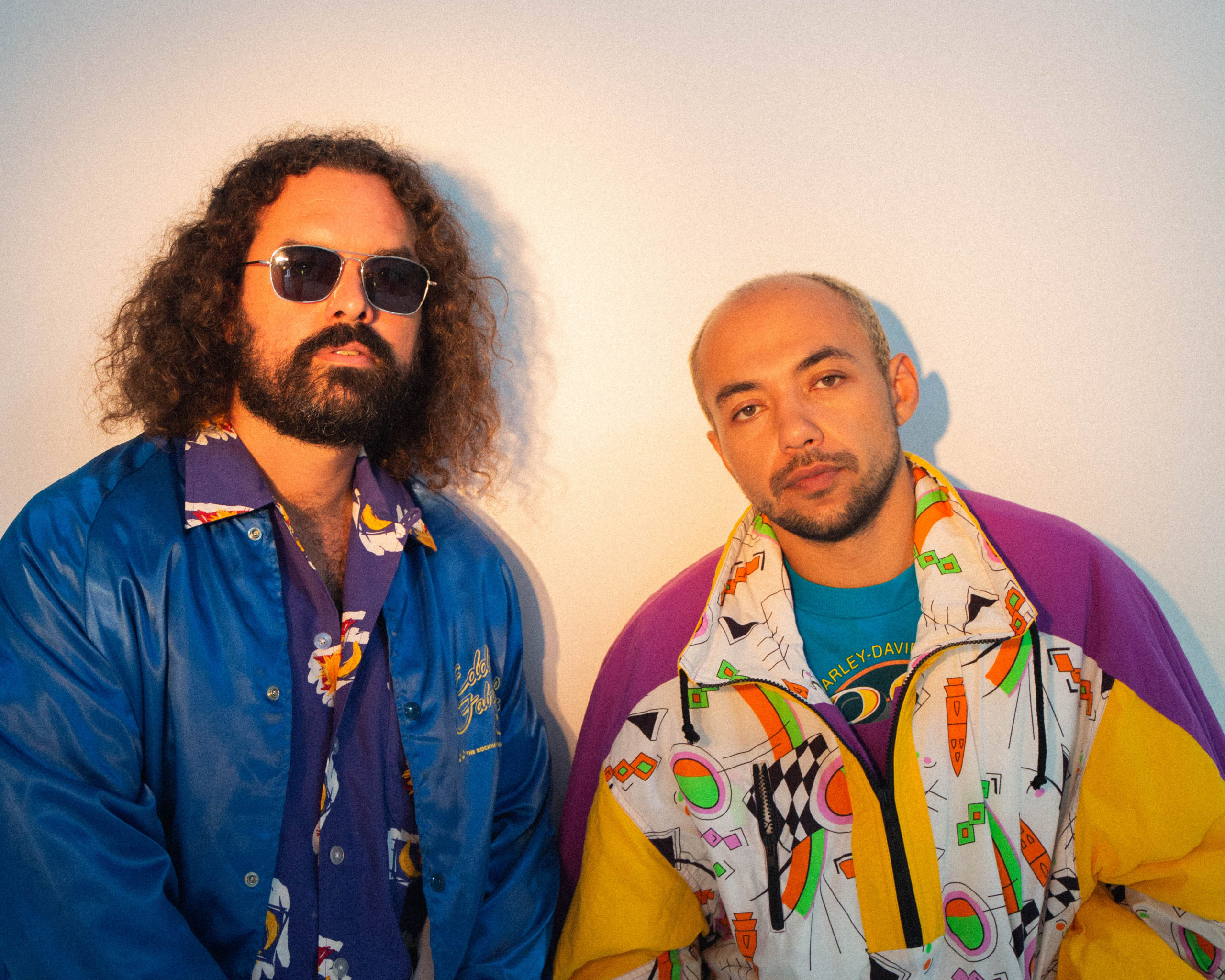 Electronic and roots may not be two styles often used in the one sentence to describe an artist's sound, but Gold Coast duo Bootleg Rascal embrace such a combination and deliver it beautifully. Infectious new single Sharks (Remix En Español) – to be released 27 August – is a remix of the song from their debut EP Psychotica in 2014 and a taste of the band's forthcoming album Sloppy Seconds to be released 29 October.
The longtime collaborators and friends are just as playful and energetic now as they were when they formed in 2013 and it comes across in their silly artwork, music videos and live shows. Admiring eclectic artists such as Gorillaz, Kid Cudi and Massive Attack, Bootleg Rascal draw from a wide range of influences to create their own unique and cohesive sound. With over 300k monthly listeners on Spotify alone, the dynamic duo are making waves and riding them all the way in. Multiple tracks and videos have been supported by the likes of MTV, Rage and NME while selling out multiple shows across the nation as well as UK, USA and New Zealand to name a few.
With music from two albums and two EPs to choose from, Sloppy Seconds is comprised of reimagined tracks from their discography produced entirely themselves. The album will include previous singles About You feat. Saint Lane and Therapy feat. Citizen Kay & MAXINE among others with acoustic renditions, electronic remixes and heavy reggae and dub treatments. Bootleg Rascal's previous single Therapy – released 29 July – saw worldwide success and was added to Spotify's New Music Friday and Apple Music's New in R&Bplaylists as well as triple j's Home & Hosed with extensive airplay.
Sharks (Remix En Español) expands on the Spanish influence of the original song with a hint of reggaeton, replacing the clean electric guitar with flamenco acoustic and the driving kick and snare with maracas and congas. The silky-smooth production and passionate raspy vocals make for an enticing experience that transcends the hip hop front of the EP version. Frontman Carlos Lara adopts his mother tongue for the chorus and the whole track creates a feel-good vibe sure to get you dancing and help you relax simultaneously.
"When the world stopped, I started to really think about projects I've always wanted to do but never had enough time for. One thing on the bucket list was to have made a record which embraced the whole 'something old, new, borrowed' concept," explains guitarist Jimmy Young.
"Sublime was a big part of why I first started playing music in the first place and I still regularly reference them as part of the Bootleg creative process. Their album Second-Hand Smoke was a huge inspiration in bringing this idea to life. It really gives another perspective and take on some of their classics, and as a fan that's something I really enjoy. Here's hoping our fans feel the same" he continues.
Bootleg Rascal deliver a breath of fresh air in a music scene claustrophobic from lockdowns and quarantines in the past year of pandemic lifestyle. While it's easy to let the countless venue closures, tour cancellations and album postponements get you down, the diverse roots heroes put a positive spin on their latest offering. Sloppy Seconds is sure to bring a smile to your face as you relive the band's old favourites in a new light.