Bootleg Rascal Announce 'Psychotica 10th Anniversary Tour'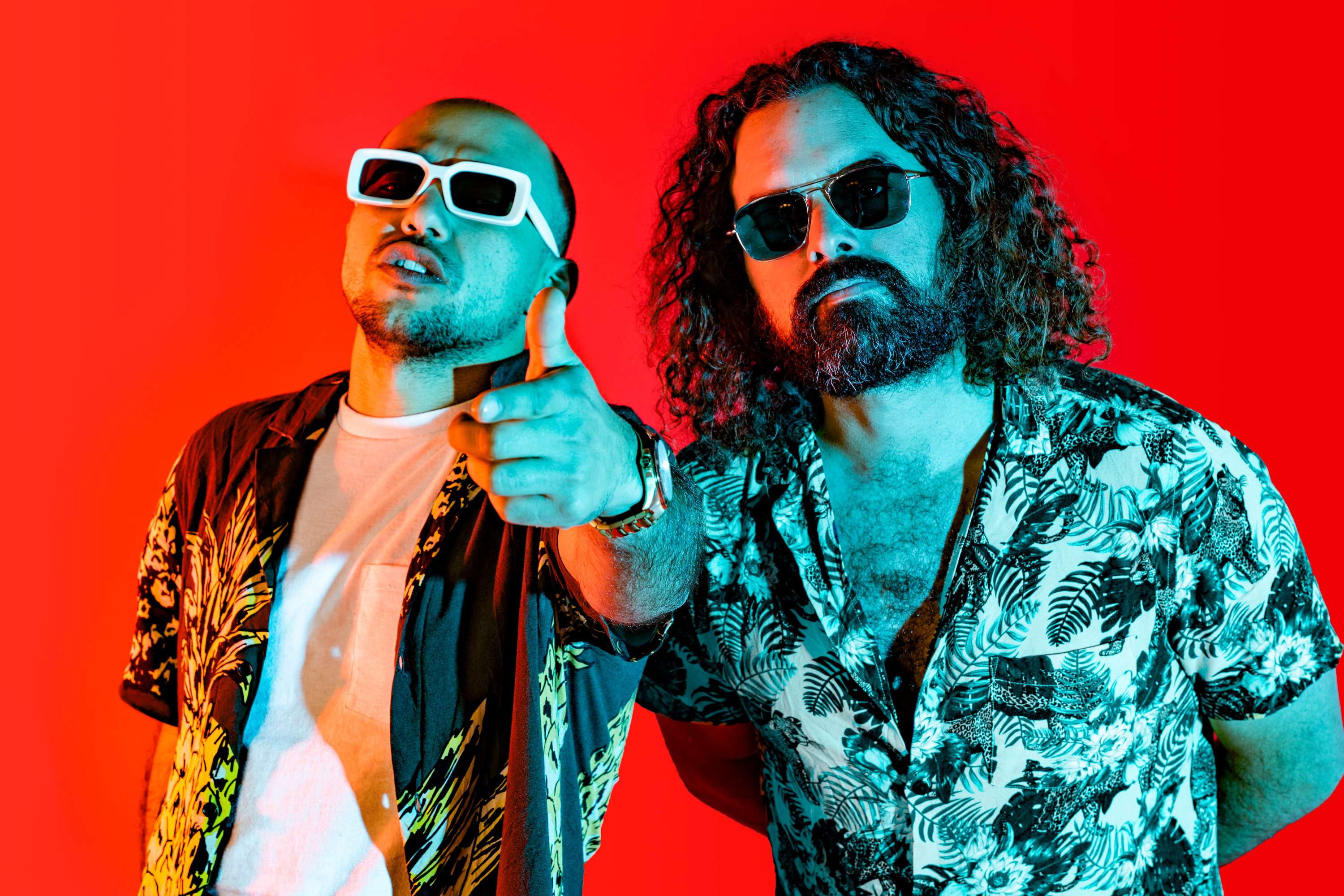 One of Australia's most endearing independent artists, Bootleg Rascal, will be embarking on a 10-date national tour across metro and regional areas, to celebrate the 10th anniversary of their beloved debut record 'Psychotica'.
Presented by Good Intent and Select Music, Bootleg Rascal will be performing the record in full, as well as fan favourites, rarities, and new material. From April through to May 2023, the group will be stopping off in Jinibara/Maroochydore, Meanjin/Brisbane, Yugambeh/Gold Coast, Naarm/Melbourne, Ngunnawal/Canberra, Cavanbah/Byron Bay, Eora/Sydney, Wooditchup/Maragaret River, Boorloo/Perth and Whadjuk/Fremantle.
'Psychotica' is the band's most cherished body of work, amassing over 40 million streams on Spotify and half a million streams on Apple Music, with lead single 'Overflow' proudly boasting 20 million streams on its own. The record's reception amongst devoted fans kickstarted their long-lasting run of adored releases, and became the catalyst for a decade of relentless touring.
In early 2012, band guitarist and founding member Jimmy Young was introduced to at-the-time vocalist Dan Crestani at a dive bar in Gadigal/Petersham. The pair would then team up with Lyall Moloney to record five songs in a home studio, laying down eccentric synths, hip-hop beats, and blues guitar riffs night after night until they couldn't keep their eyes open any longer. With Ian Pritchett (Boo Seeka, Angus and Julia Stone, Kim Churchill) stepping in for mixing duties, the record soon to be known as 'Psychotica' was complete before the band even had a name.
"I was touring a lot with Sticky Fingers, and I can still clearly remember the day I was sitting with them in their studio and telling them about this new project I was starting and that I didn't know what to call it yet,"explains Jimmy.  "Diz piped up straight away and said, 'you should be called Bootleg Rascal'. All the boys agreed. I was stoked because I knew we would never find a better name if we tried. Plus, what an honour to be named after such a great song, in much the same way as they took their name from the legendary Rolling Stones album."
Throughout their debut year in action, the band went through numerous line-up changes, traversing the East Coast vigorously, selling 'Psychotica' CDs for five dollars apiece. After a controversial night at The Great Northern in Cavanbah/Byron Bay where a fire extinguisher was let off in their accommodation, the band members were forcibly removed from the premises with a hefty performance ban, with vocalist Dan leaving the band shortly after.
With a New Year's appearance at Woodford Folk Festival on the horizon, the band resorted to employing current vocalist Carlos Lara, having heard him singing in the hallways of a local music college while he was mopping the floors, which has proven to be a winning formula for the years that followed. Since then, Bootleg Rascal have released a slew of singles, two EPs, and two albums; all of which have been warmly received globally by critics and fans alike.
Bootleg Rascal will be launching a limited edition 'Psychotica' T-Shirt design to coincide with the tour. $1 from every shirt sold will be donated to First Nation's not-for-profit advocacy organisation ANTAR, campaigning for justice in solidarity for Aboriginal and Torres Strait Islander people in Australia.
Also available will be the split 12″ vinyl of both 'Psychotica' and their 2020 EP 'Collaborations of Very Isolated Delinquents "19'. Both the shirt and the vinyl can be purchased as package bundles when buying tickets, directly via their band's online store, and at each respective show.
Throughout their career, multiple singles and videos have been supported by MTV, rage, The Line of Best Fit, Clash Magazine, NME, Spotify, Apple Music and added to high rotation on Australia's largest youth radio station triple j.
They have continually traversed the globe, playing multiple sold-out headline shows in France, UK, Netherlands, Germany, New Zealand and the USA. They've also regularly appeared on major Australian festivals including Falls Festival, The Big Pineapple Festival, Lost Paradise, The Hills Are Alive, Festival of the Sun and Party in the Paddock.
Tickets on-sale Wednesday, December 7 – 12PM AEDT
www.bootlegrascal.com
BOOTLEG RASCAL
PSYCHOTICA 10TH ANNIVERSARY TOUR
Tickets available from bootlegrascal.com 
SAT 8 APR | SOL BAR, JINIBARA/MAROOCHYDORE QLD
FRI 14 APR | THE BRIGHTSIDE, MEANJIN/BRISBANE QLD
SAT 15 APR | MIAMI MARKETTA, YUGAMBEH/GOLD COAST QLD
FRI 28 APR | THE ESPY, NAARM/MELBOURNE VIC
SAT 29 APR | TRANSIT BAR, NGUNNAWAL/CANBERRA ACT
FRI 5 MAY | BEACH HOTEL, CAVANBAH/BYRON BAY
SAT 13 MAY | THE LADY HAMPSHIRE, EORA/SYDNEY NSW
FRI 19 MAY | THE RIVER, WOODITCHUP/MARGARET RIVER WA
SAT 20 MAY | INDIAN OCEAN HOTEL, BOORLOO/PERTH WA
SUN 21 MAY | MOJO'S, WHADJUK/FREMANTLE WA