Bootleg Rascal Are Back With Another Witty Jam, 'Oh So Cool'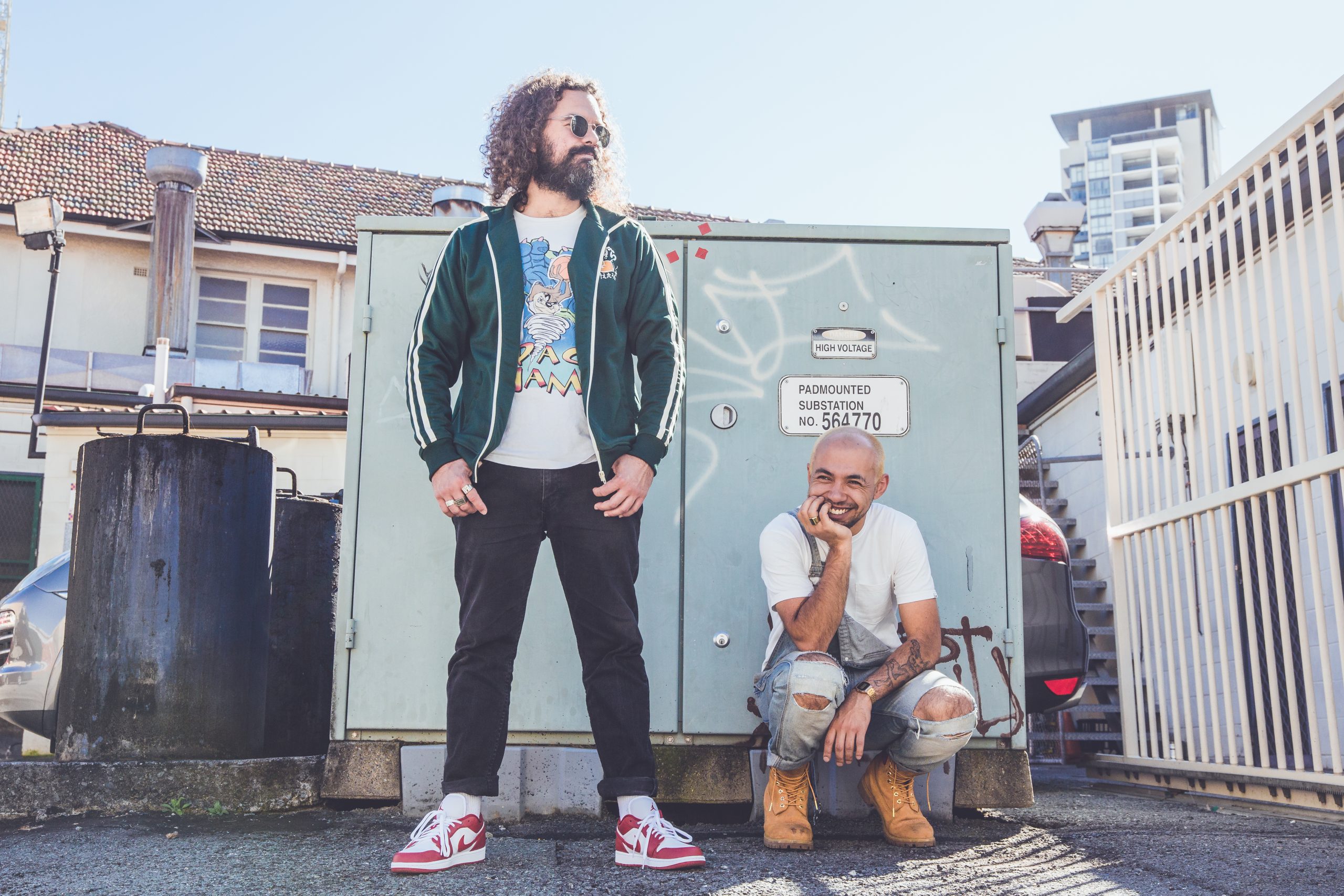 Gold Coast-based party starters Bootleg Rascal have just unleashed 'Oh so Cool' – another taste from their forthcoming staggered EP titled 'Collaborations of Very Isolated Delinquents "19' – produced by the band themselves, Ian Pritchett (Boo Seeka, Kim Churchill, Angus and Julia Stone), and Simon Dobson (Little May, STUPID BABY).
Oh So Cool continues on with the party vibe we've best come know the Booty boys for taking on inspiration from the likes of Beastie Boys, Run DMC and The Gorrilaz. Front man Carlos Lara takes the vibe high with as he commits to absolute flow over the crunchy guitar and punching drums.
To celebrate the release we threw it over to the boys to find out what their favourite 5 albums are.
Timberland – Shock Value
I'm starting to get to an age where there are kids that don't know this album and don't even know Timberland, and that hurts on so many levels. I can definitely say that this album opened my ears to new sounds and ways of writing beats and production, even if I didn't know it at the time.
He is just so good at production and you can see it in this record that has honestly stood the test of time and still bangs today!!

Tyler, The Creator – Flower Boy
I've always been a fan of Tyler and watching him grow, change and develop as artist is amazing. This album showed me that being truly genuine to your creativity is key. Tyler has a way of writing music that sounds like him, the sound is painted with his shade of creativity. From his voice to the production, and honest as f%$# lyrics.
'Boredom' is a track that we can all relate to at the moment.

EarthGang – Mirror Land
I love it when you can hear an artist putting all of their creativity into something and create something so unique; that's what EarthGang do. They have this kinda Outkast feel in their rapping and being from Atlanta it makes sense.
This record showed me to not be scared and that even some of your most random musical influences (like jazz or music theatre) can have a place in what we do.

Outkast – Speakerbox/The Love Bellow
I think at the time of their height in hip hop, Outkast were changing the game completely with their fashion and the music they wrote. Outkast are a huge influence for me! I think with a lot of these albums there is a running theme of them being a little bit left field from everyone else in the industry at the time. This album came out when albums were two CD's long and had like 40 tracks. I kinda miss that.

Fat Freddy's Drop – Based on A True Story
If you haven't heard this album you need to do yourself a favour and get around it! It's an absolute classic and literally taught me to harmonise. Every song on this is worth listening to. It's the source of my dubbing and of the skanks in Bootleg. I played this album so much over a year, I feel like it became a part of me. A lot of my early writing with Bootleg was inspired by Fat Freddy's Drop.

The boys have also rescheduled their upcoming tour dates due to the obvious.
BOOTLEG RASCAL
RESCHEDULED TOUR DATES
Tickets on-sale now via www.bootlegrascal.com
SAT 21 NOV | BIG PINEAPPLE MUSIC FESTIVAL, SUNSHINE COAST QLD
w/ Hilltop Hoods and DUNE RATS
FRI 15 JAN | WOOLLY MAMMOTH, BRISBANE QLD
SAT 23 JAN | MARRICKVILLE BOWLS CLUB, SYDNEY NSW
FRI 5 FEB | HOWLER, MELBOURNE VIC