Bootleg Rascal Unveil New Single And More Tour Dates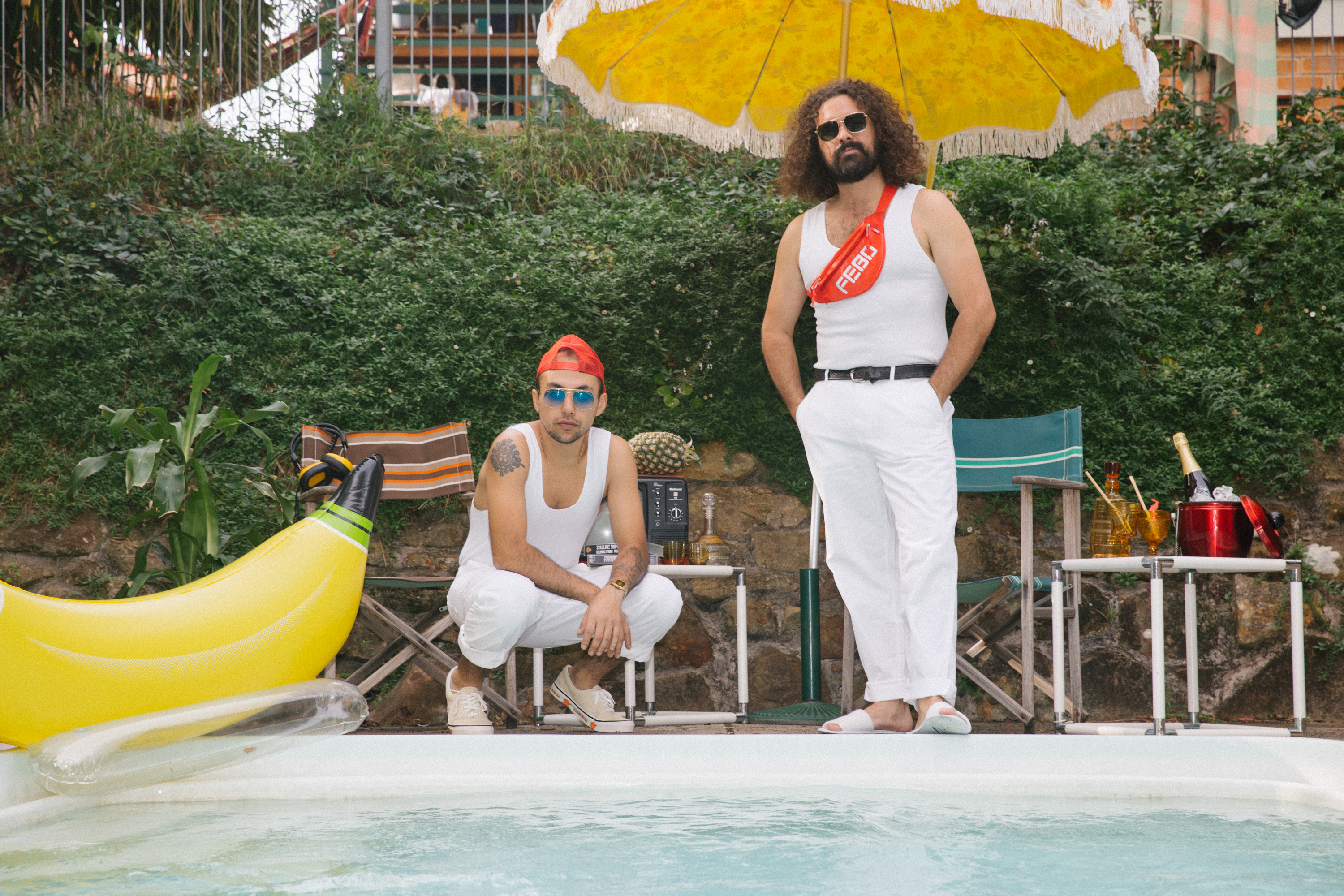 You may be familiar with the name Bootleg Rascal. The two-piece have relentlessly toured the country as well as overseas and present an extensive catalogue of memorable party-starting tunes.
Today, they return with their impressive new single 'Lonely Times', a song that continues to highlight the duo's distinctiveness along with their genre-blending capability.
Opening with Jimmy's echoing guitar and Carlos' alluring vocals, 'Lonely Times' succeeds in illustrating the defining features of a party-starting summer anthem, saturated with catchy hooks and tireless vitality.
Carlos' present-day hip-hop verses are mesmerising and passionate, soaked in sweat and dynamism, and the tracks overall instrumentation is skilful and proficient. Coming in at two minutes and thirty seconds, Bootleg's Rascal new single showcases everything the band symbolises, bursting with liveliness, spirit, and enthusiasm.
The band's prevalent collection of songs have received praise worldwide, with multiple tracks being added to Spotify and Apple Music playlists, as well as high rotation on triple j, and their high energy live show has taken them to France, UK, Germany, Holland, and NZ, selling out multiple dates overseas and on Australian mainland.
With the band currently on a 15-date regional tour, as well as an appearance at Day On The Lawn and East Coast dates on the horizon, Bootleg Rascal look to be set for a ruthless 2020 with plenty more music hinted to be on the way.
BOOTLEG RASCAL
UPCOMING TOUR DATES
Tickets on-sale now via www.bootlegrascal.com
FRI 17 JAN | MIRANDA HOTEL, MIRANDA NSW
w/ A.GIRL + TIMI TEMPLE
SAT 18 JAN | CAMBRIDGE HOTEL, NEWCASTLE NSW
w/ A.GIRL + TIMI TEMPLE
SUN 19 JAN | PARK HOUSE, MONA VALE NSW
w/ A.GIRL + Grace Grove
FRI 24 JAN | MIAMI MARKETTA, GOLD COAST QLD
w/ Drop Legs + Saint Lane
SAT 25 JAN | THE NORTHERN, BYRON BAY NSW
w/ Drop Legs + Saint Lane
SUN 26 JAN | SOL BAR, MAROOCHYDORE QLD
w/ Saint Lane + Venice Queens
THU 30 JAN | JIVE BAR, ADELAIDE SA
w/ Richysand + Alex Hosking
FRI 31 JAN | SETTLERS TAVERN, MARGARET RIVER WA
w/ T$oko + The Bambuseae Rhythm Section
SAT 1 FEB | INDI BAR, PERTH WA
w/ T$oko + The Bambuseae Rhythm Section
SUN 2 FEB | MOJOS FREMANTLE WA
w/ T$oko + The Bambuseae Rhythm Section
FRI 7 FEB | THE BEERY, TERRIGAL NSW
w/ Nelipot + Saint Spook + Deadshowws
SAT 8 FEB | TRANSIT BAR, CANBERRA ACT
w/ Liv Li + Muddy Wolfe
SAT 21 MAR | A DAY ON THE LAWN, HOBART TAS
w/ Boy & Bear + MEG MAC
FRI 27 MAR | WOOLLY MAMMOTH, BRISBANE QLD
w/ Shag Rock + SCABZ
THU APR 2 | MARRICKVILLE BOWLS CLUB, SYDNEY NSW
w/ Shag Rock + SCABZ
FRI 3 APR | HOWLER, MELBOURNE VIC
w/ Shag Rock + SCABZ