Brisbane Indie Project Hits The Zoo In July With Jam Packed Line Up Of Entertainment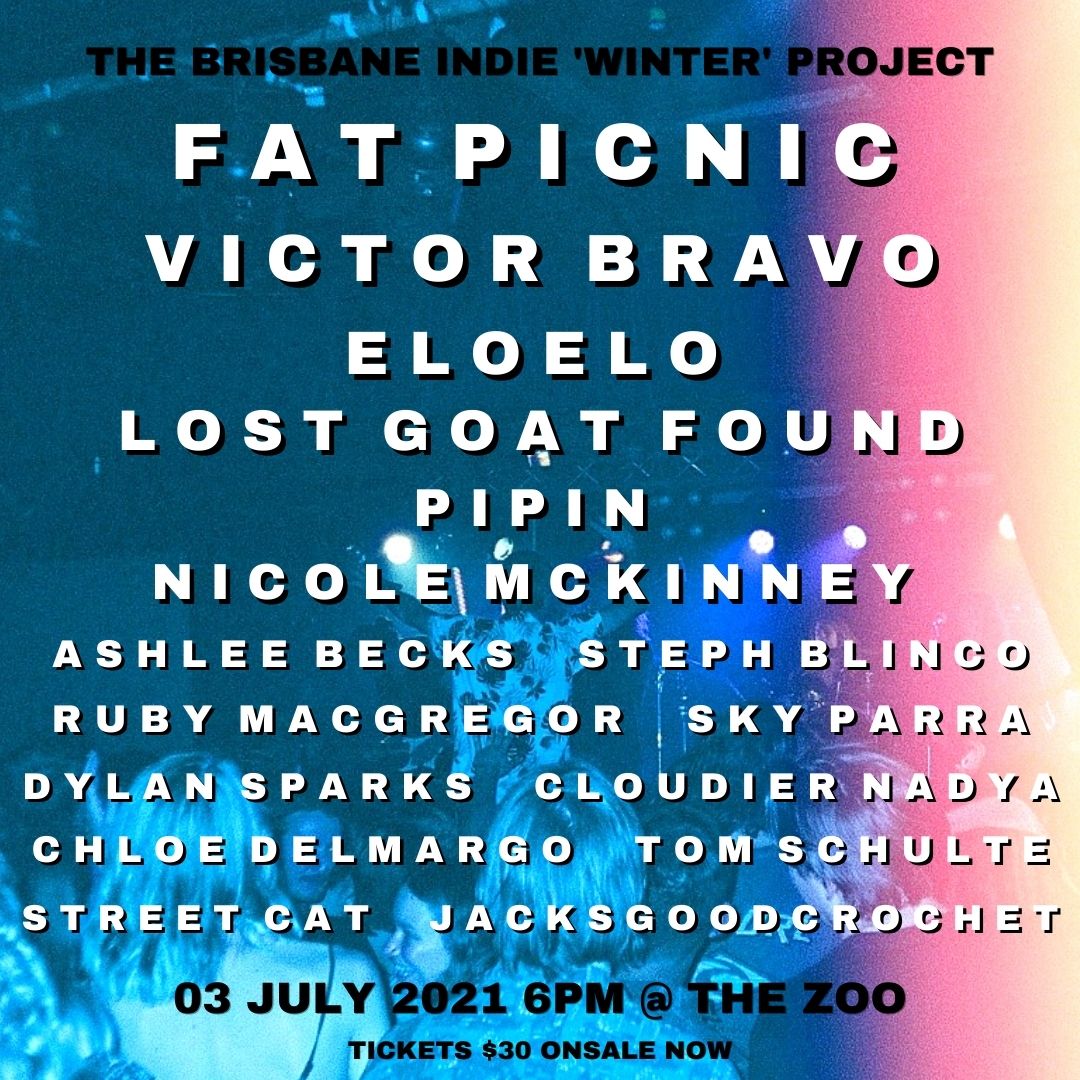 Brisbane is getting a nice injection of local arts, creation and music this coming July at the infamous Zoo. With a jam packed line up of 6 bands and 10 visual artists all offering their perspective talents to showcase a great cultural experience.
In light of COVID 19's impact on small arts initiatives, this event is to celebrate and showcase the emerging artists and musicians within the creative Brisbane Scene.  It is an opportunity to showcase their talent, network with like minded people and expand their audience.
For the 'Winter' event, they have an amazing lineup of six bands; Fat Picnic, Victor Bravo, Eloelo, Lost Goat Found, Pipin, and Nicole Mckinney.
This is accompanied by an extensive art market by 10 talented artists;  Ashlee Becks, Ruby Macgregor, Sky Parra, Steph Blinco, Jacksgoodcrochet, Dylan Sparks, Chloe Delmargo, Street Cat, Cloudier Nadya and Tom Schulte. 
The event is to take place at The Zoo on July 3rd. Grab your tickets here. You can also find more info over at their Facebook page.