Columbia Buffet Announces (F)East Coast Tour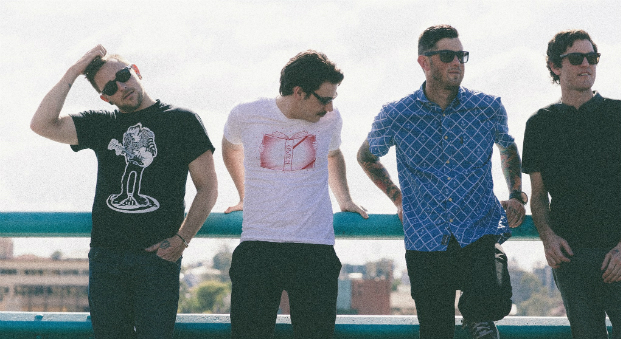 Brisbane punk-rockers Columbia Buffet have announced an East Coast Tour in celebration of their upcoming debut album 'How to Survive an Atomic Bomb' due for release Friday 4 March.
Recorded in drummer Elliott Fuller's home studio, the quartet strived to produce, write, and record a more mature and authentic sounding album compared to their previous releases.
The main inspiration for 'How to Survive an Atomic Bomb' came from the band's memories growing up in good ol' Bris-vegas, with the band saying the album is their proudest achievement.
The band's latest single This Hell features emotive vocals with punchy and bright guitars driven by tough percussion sounds.
Regional dates and more tour dates will be announced in upcoming weeks.
COLUMBIA BUFFET TOUR DATES
FRI 4 MARCH
Crowbar, Brisbane
FRI 1 APRIL
The Captain Cook Hotel, Sydney
FRI 8 APRIL
The Reverence Hotel, Sydney
Also appearing at Bleach Festival (March 2016)