Brisbane's Young Vizzy Reminisces with Video for Reframe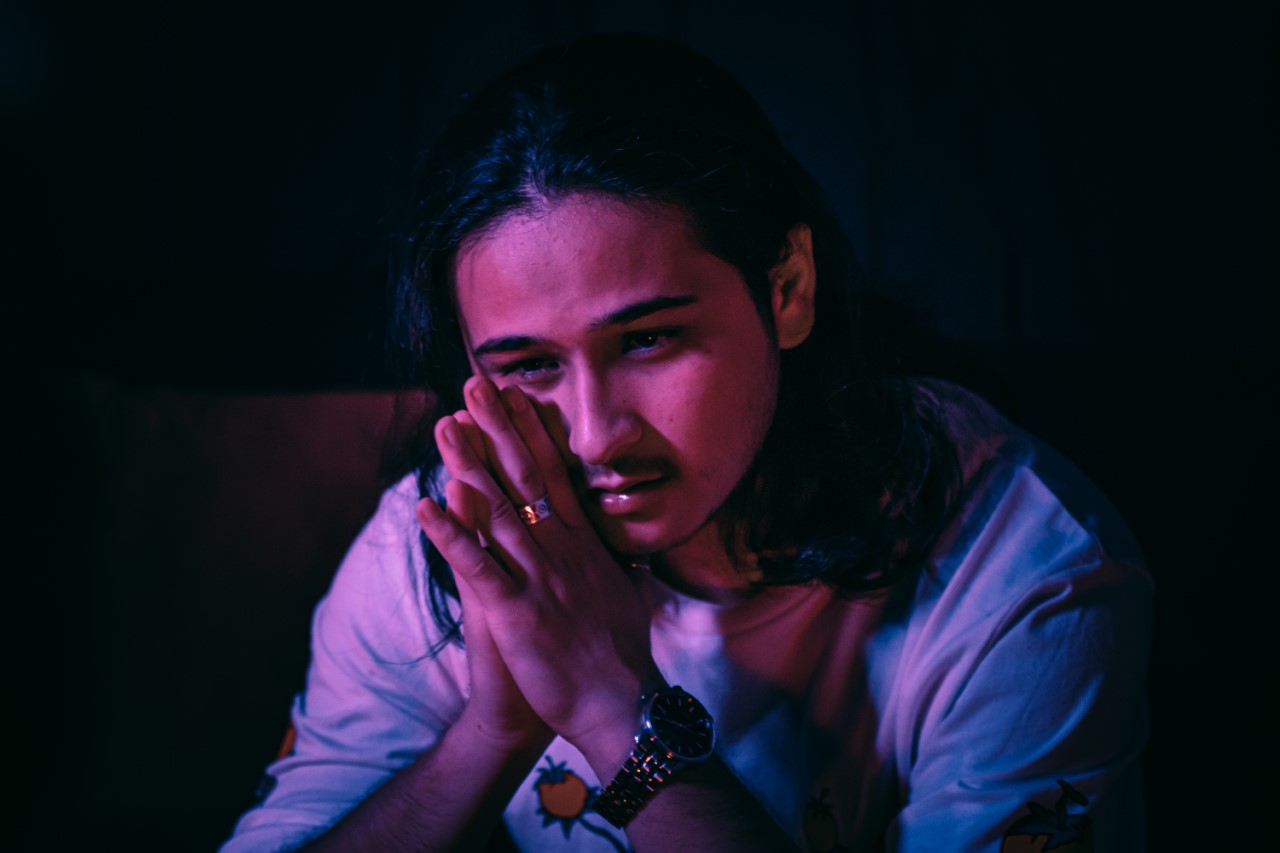 At 23 years of age, Brisbane hip hop underdog Young Vizzy (abbreviated from 'Young Visionary' – and accurately so) is making serious moves.
To kick off 2021 with an exciting new project, the down-to-earth rapper performed at Brunswick Street Mall in Fortitude Valley on Saturday 10 April as part of Brisbane City Council's Qube Effect showcase. This live performance was accompanied by the release of the video for his new song Reframe, fully produced by Brisbane film production group Torn Parachute.
The Qube Effect is an initiative by the Brisbane City Council that showcases emerging local artists between the ages of 12 and 25. Participants get the chance to be mentored by some of Brisbane's most influential artists, have a fully-produced music video and perform at some of Brisbane's most iconic venues like Brisbane City Hall and Queensland Performing Arts Centre (QPAC). A select few will be presented with Dew Process's Innovation Award, The Tivoli's Best Overall Performance Award, Brisbane City Council's Lord Mayor's Live Event Award and Torn Parachute's People's Choice Award. The prizes for these awards include up to $1000 cash, marketing sessions, photography packages and paid live performances.
The video begins with the rapper and a partner holding hands through Brisbane's Queen Street Mall as jazzy keys and processed vocal samples swim through modern lo-fi drums. Young Vizzy's vocal performance begins with a low crooning in the hook before switching to a relaxed flow with punchy delivery for the verse, displaying shots of him on his back surrounded by red roses and Polaroids. As the song progresses, these symbolic props change to blue flowers and shattered glass with shots of the rapper coated in a layer of frost and overlay of the couple arguing in public. The clip finally builds to Young Vizzy taking a slo-mo slap to the face and the song later fades out with his warm riffing while playing earlier shots from the video in reverse.
Young Vizzy describes his musical style as hip hop with R&B and soul influence and Reframe showcases his poetic storytelling with the ability to project the many perspectives of the characters within his narratives. This comes shortly after he released his sophomore EP Searching for Divinity on 18 December, 2020, through Brisbane's Rinsed Out Records. The ambitious project offers 6 tracks produced by established local beatsmith Able2 with guest features on every song, including the likes of ROR's own Enggy and Tayls.
We reached out to Young Vizzy to get some insight into the making of the song and video and what to expect from the humble rapper in the future.
AAA: How was the process of getting a video produced by Torn Parachute?
YV: "The process was seamless. I had most of the shots and locations prepared and Karl simply brought the vision to life and added some extra touches of his own."
AAA: What inspired the song Reframe?
YV: "Love and heartbreak. This song is also inspired from toxic love cycles, blinded love as well as nostalgia and a sense of appreciation for what once was."
AAA: Now that you have a great new song and video out, what's next for Young Vizzy?
YV: "Expect to see more live shows for 2021, project number 3 and a rebrand."
Young Vizzy will be performing at Strictly Speaking – a monthly local hip hop night hosted by Brisbane record label Strictly For The Heads – at The Flamin' Galah on 7 May, 2021.
You can vote for Young Vizzy's song Reframe in the Qube Effect competition here.