'I'm Back' Is The Foreboding Debut Single From BRUX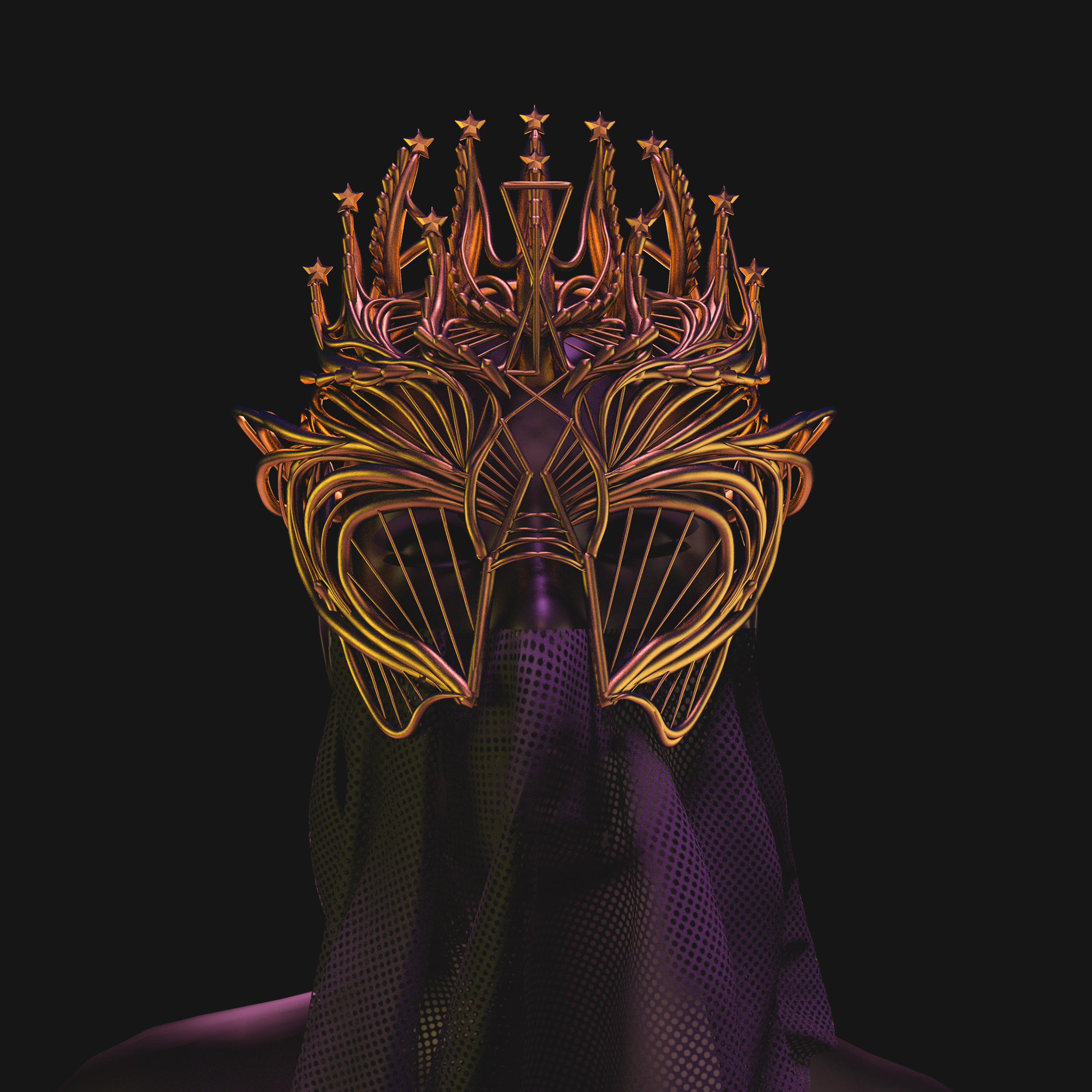 Mysterious and foreboding, BRUX comes out of nowhere. The unnamed producer brings a untamed essence to left-field, dark production for her debut single, I'm Back.
Enter BRUX's world where light doesn't seem to be filtering in. Her production is, at once, clean, driven and turbulent in equal measure. Inspired by the club but layered into a disgustingly sludgy dredge, I'm Back inspires mystic energy and abrasive emotion. It's somehow shockingly dire and laced with beauty simultaneously.
Striking with the line, "Bitch, I'm back," filtered with monochromatic vocoders gives this debut single an edge—taking cues from the PC Music champion, SOPHIE. There's also an unwavering precision to BRUX's synthetic approach to songwriting. Her coated vocals paired to the cutthroat production is an intriguing and insanely compelling mixture.
On the artwork, BRUX appears 3D remaining of The Empress—a tarot card often associated with feminine power and creative energy. BRUX associates that pathos to that of I'm Back.
"I wanted to demonstrate role reversal in the way that women are sexualised as objects and talked about crudely by men in a lot of today's music… I did the same, but from a woman's perspective," digressed BRUX.
After some sleuthing, BRUX seems to be none other than famed producer and singer-songwriter, Elizabeth Rose. Her new guise is a completely different shift in electronic sonics compared to her carefully calculated electro-pop that we've come to know her for.
Stream I'm Back below.