Caligula's Horse Release Powerful Political Music Video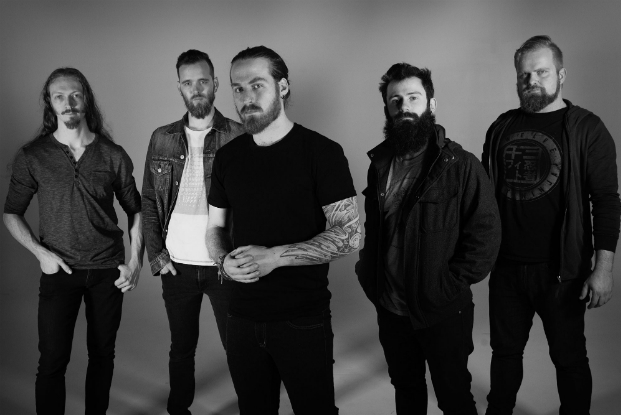 Brisbane prog-rock outfit Caligula's Horse have released an artistic and energetic music video for Turntail from their highly acclaimed third album 'Bloom' released October 2015.
According to the video's Director, Adrian Goleby, the aim was to produce an uplifting music video that also conveyed a strong political message. The end produce consists of a brightly coloured dancer trapped in darkness by her fear of external force. Throughout the video she learns to control the fear by fighting against the (literal) restraints, eventually standing free and powerful.
The song portrays Australia's poor treatment of refugees with a message to the oppressed, encouraging them to stand their ground against the political system imprisoning them. Frontman Jim Grey says Turntail is exactly what Caligula's Horse is about.
"It's powerful, energetic, melodic and forthright…this is a song about taking a stand, about fighting for freedom in whatever way you can. Considering the atrocious political climate in Australia and worldwide, I don't think we could be releasing this single at a more appropriate time," said Grey.
Caligula's Horse took out the Heavy Award at the 2016 Music Awards for their track Marigold. "We're very grateful for this award, it's a rare pleasure to be recognised in this way – but music isn't a competition! As artists we should all show each other love and support, and celebrate each other's success," Grey said.
Caligula's Horse will be touring in April to promote the release of their Turntail, dates and venues below!
Caligula's Horse 'Turntail' Australian Tour
THU 7 APR
Jive, Adelaide
FRI 8 APR
Ding Dong Lounge, Melbourne
SAT 9 APR
Amplifier, Perth
THU 14 APR
The Pier, Port Macquarie
FRI 15 APR
Oxford Art Factory, Sydney
SAT 17 APR
The Small Ballroom, Newcastle
SAT 23 APR
The Zoo, Brisbane
Get Tickets HERE