Camp Cope Unveil Live Video Of 'The Opener'; Announce Local Supports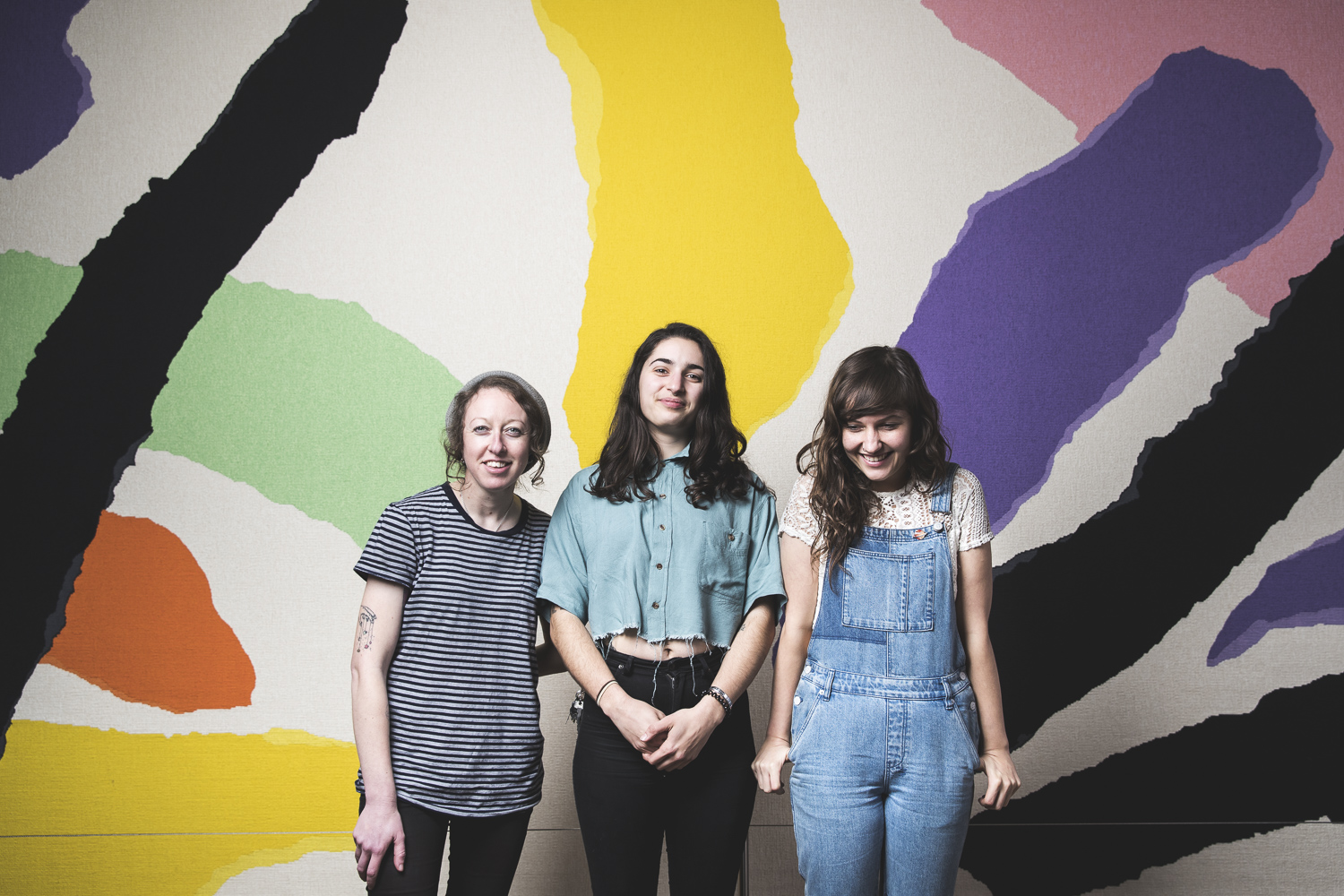 Turning heads at a breakneck pace, Camp Cope have unveiled a filmed live version of The Opener at the Sydney Opera House. All in support of their second studio album, they've also named some incredible opening talent for their national tour.
Following their Falls Festival appearances, Camp Cope keep the ball rolling with the stunning live rendition of the opening track to 'How To Socialise & Make Friends' titled, fittingly, The Opener. The video comes off the back of the group's two sold out shows from last year's VIVID LIVE event. Adorned with backdrops of the Sydney Harbour and the Botanic Gardens, the three-piece's intrepid punk is placed against a beautiful backdrop. Let it be known that this is the first time a punk band, with only female members, have been filed live at the Sydney Opera House.
For their upcoming album tour, Camp Cope have unlisted some incredible local talent for each stop. With the Melbourne show selling out, a second has been added also at Thornbury Theatre with Erica Freas on support for the former show, while Waterfall Person will open up the later. Erica Freas will also kick things off in Hobart. While Brisbane will be treated to local royalty of Screamfeeder's leading woman, Kelly Lloyd, with a solo set. She's The Band will take the opening role in Adelaide, Moaning Lisa will support in Canberra, with Wollongong being treated the The Nah and Sydney gets none other than Sports Bra.
If that's not convincing enough, all shows will be supported by Chastity Belt, all the way from USA. Camp Cope played some shows with them while in America, now, they'll be returning the favour with some of Australia's biggest and best venues.
Scope the full list of dates below—be sure to snap up tickets fast as Camp Cope say these are some of their only Australian headline dates for 2018!
Camp Cope Live Dates
WED 14 MAR
Republic Bar, Hobart
w/ Erica Freas
THURS 15 MAR
Thornbury Theatre, Melbourne
w/ Erica Freas
FRI 16 MAR
Thornbury Theatre, Melbourne — SOLD OUT
w/ Waterfall Person
SAT 17 MAR
The Tivoli, Brisbane
w/ Kellie Lloyd (Screamfeeder)
TUES 20 MAR
Jive, Adelaide — SOLD OUT
w/ She's The Band
WED 21 MAR
Basement, Canberra
w/ Moaning Lisa
THURS 22 MAR
Heritage Hotel, Bulli
w/ The Nah
FRI 23 MAR
The Metro, Sydney
w/ Sports Bra