Carnifex Get Bloody Messy For Brutal Music Video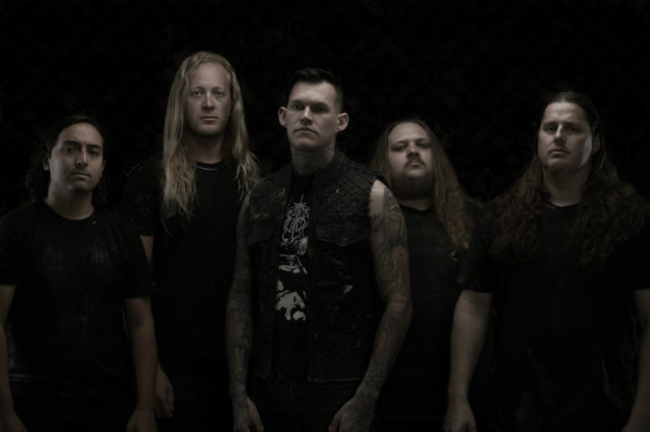 San Diego quintet Carnifex are back with some of the sickest deathcore we've heard in a while! Their music video for Drown Me In Blood is a violent, gory work of art serving as a taster for the upcoming album 'Slow Death'.
The music video is about, well, drowning in blood. Vocalist Scott Ian Lewis is in a deep dark tank filling with blood, and he ends up drowning at the end with some creepy looking hands pulling him under. Yes, y'know it's gonna happen, but you still can't help but feel every second of suspense as the blood gets deeper and deeper.
The song doesn't fall short of the video either – the chromatic chord progressions and brutal guitar tones give this clip the feeling of a horror movie soundtrack on steroids. The ambient screams ringing in the background add to the feeling that you're watching a Saw movie. A mix of maniacal double kicks and slow meaty breakdowns keep the song super energetic, and the juicy guitar solo is full of headbang opportunities.
Carnifex formed in 2005 and have released five full-length albums. While their sound has evolved a little through the years to include atmospheric black metal influences, they have stayed true to their deathcore roots.
Their ethereally cathartic lyrics have become a huge part of their musical identity, and judging by this single and music video, their upcoming album 'Slow Death' will be no exception to this rule.
Check out the blood-drenched music video below!