Cheyne Starkie Begins New Journeys with Single 'Feeling In My Bones'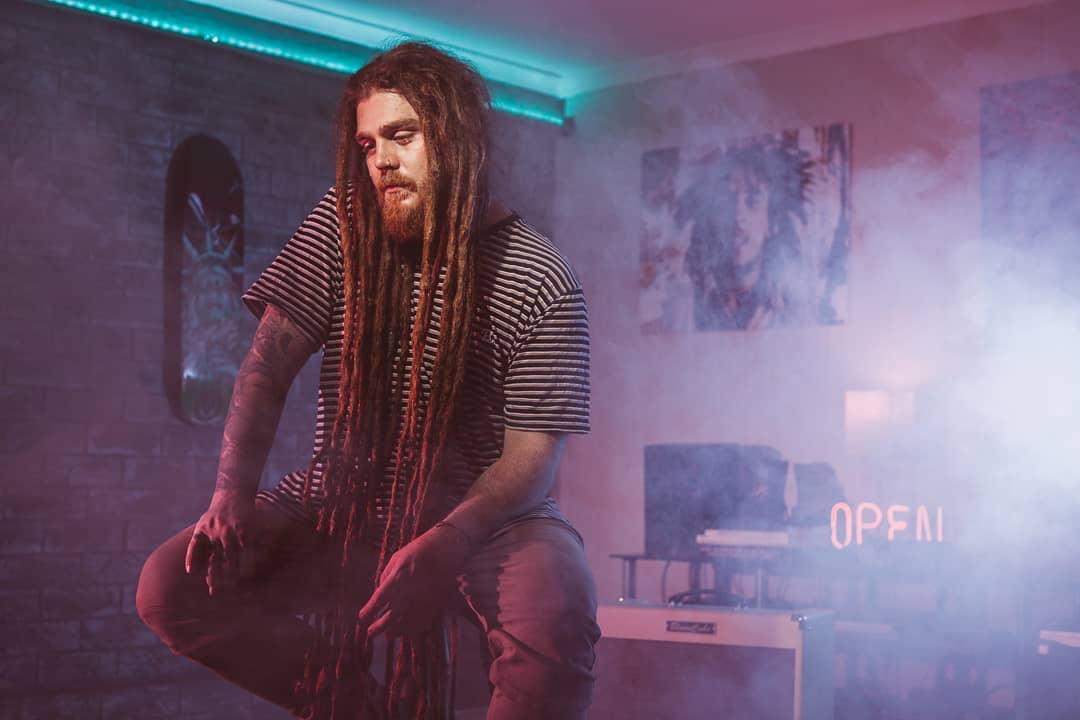 Brisbane indie singer-songwriter Cheyne Starkie is an intriguing musician and all-round great guy (that HAIR!) who can't be pinned down to one specific style. Cheyne describes his sound as 'folk and soul with a touch of blues and reggae', with influences that range from Jack Johnson and Bob Marley to Gary Clark Jr. and Dr. Dre. This versatility is evident in his latest single, jazzy joint Feeling In My Bones, released independently on 4 June.
Cheyne Starkie may be a new name to you but the man has been on the scene for over a decade and has racked up quite an impressive creative portfolio these last few years. Having played in a number of bands, toured the east coast of Australia and overseas, and worked with acts such as Ocean Alley, The Black Seeds and Tijuana Cartel, it's no surprise that he's turning heads as he steps out with a brand of his own – as well as thriving media business Wild Honey Production. This new cruisy cut comes 10 months after the release of his debut single Brick House on 8 August, 2020 – recorded at Lovestreet Studios by renowned producer and engineer Scott French – which got a spin on Triple J's Roots 'n All segment.
Feeling In My Bones showcases Cheyne's soulful voice and smooth guitarwork with guest verses from Brisbane rapper FlowkeySB over tasty saxophone, sliding bass and rolling drums. It's about being deceived by someone you trust and finding relief in letting them go, something that we can all relate to but is easier said than done. Cheyne's warm layered vocals and Flowkey's relaxed dynamic bars blend like honey while the spice of the lyrics makes it bittersweet – nonetheless, it's damn smooth as hell. Finishing the song was a cathartic experience that allowed the two to put the negative feelings toward certain draining people in their lives to rest, realised in the repeated line of the chorus, "You just keep trying to bring me down."
What inspired you to write the song, and what musical influences did you have at the time?
"I was going through an interesting time in my life, touring and balancing home, road and work life. I felt influenced by what and who was around me and felt like what I was being told wasn't going to be the end truth. Actually, that was a period in my life where I was listening to a lot of Ocean Alley and Chronixx. The song doesn't really sound like either but then in saying that the feeling changed quite a bit in the studio once the sax landed in the mix."
How did the creative process differ from your usual approach with a rapper onboard?
"Well Josh Willes, a lifelong lyric writer and friend of mine, heard a demo of the song when it was just a phone recording and, knowing I always wanted to work with FlowkeySB, he mentioned how he thought he would be perfect to feature on this track. The process itself didn't change too much apart from listening back to the first mix before Flowkey laid down his parts – it just bugged me. I wanted to get his parts down ASAP because I knew they were gonna be cool as shit."
Can we expect another single or possibly a project anytime soon?
"I recorded a few tracks with Scott French from Lovestreet Studios last year. Brick House, Feeling In My Bones and more but with how the music industry was affected over the last year or so progress hasn't been as easy as I would have liked. But I'm hoping to have another out before the end of the year with another dropping in January 2022."
If there's one thing that the latest offering has taught us about Cheyne Starkie, it's that he is not just another guy with a guitar and a dream: he is a force of nature. The passion and honesty behind his songs is captivating and the decision to collaborate with somebody from a whole different musical background this early on is a taste of his bold creative diversity and confidence in his abilities as an artist. We can't wait to hear his next incredible single, we just hope that the wait isn't as long as it was between his first two!