City Calm Down Are Back With A Brighter Sound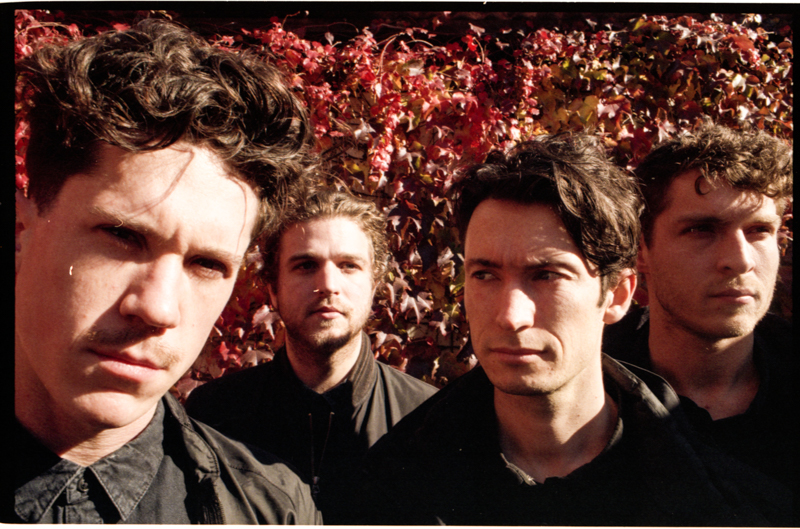 Melbournian dark-pop outfit City Calm Down were making their way around the country earlier this year on a national tour, and there's been a feeling of expectation of some new material. Finally, they've come through for us, and you've been served exactly what you were hoping for!
In This Modern Land is exactly what you might expect from City Calm Down at the start of their second album cycle. The hauntingly hollow, bass-heavy guitar sounds, blending with the piercing and other-worldly synthesiser, that have been a staple of the band's sound from the beginning make a return. However, over the course of this five-and-a-half minute track, a few new elements appear that show the development of the City Calm Down Sound.
In the back half of the track, frontman Jack Bourke's gothic vocals are accentuated with an upbeat horns and brass section, which, on paper, would appear to be a mismatch. However, they blend quite seemlessly, especially with the soaring texture of the keys and guitar in the background.
The big change in dynamic around the 3:30 mark throw you out, as you expect the end, but the song charges back in even stronger and more upbeat than before, perhaps reflecting a turn in attitude of the track. Bourke describes the track as a coming-to-terms with, and possible acceptance of a certain social isolation that he feels, and at this turning point in the song, you can, almost without aid from the lyrics, understand that sense of acceptance. It almost seems ironic to release a song about social isolation after yesterday's "Yes" vote, but hey, art is art.
In This Modern Land is the first taste of the band's sophomore album, and they wanted to step outside their comfort zone, without alienating their fans.
"It was difficult getting the balance right between stepping too far to the left and repeating ourselves," Bourke said of the as-yet unnamed release.
The band will be taking this fresh release on the road through the UK and France, trialling it in front of a Euro audience before heading back to Australia for their turn on the Laneway Festival, which will be making its way around the nation early next year!
Check out In This Modern Land below, and scroll through for Laneway dates!
Laneway Festival 2018 Dates
FRI 02 FEB
Harts Mill, Adelaide
SAT 03 FEB
Footscray Community & Arts Centre, Melbourne
SUN 04 FEB
Sydney Centre of the Arts, Sydney
SAT 10 FEB
Brisbane Showgrounds, Brisbane
SUN 11 Feb
Esplanade Reserve & West End, Fremantle
Get Tickets HERE