City Guide: Ayla's Recommendations For New Sunshine Coast Music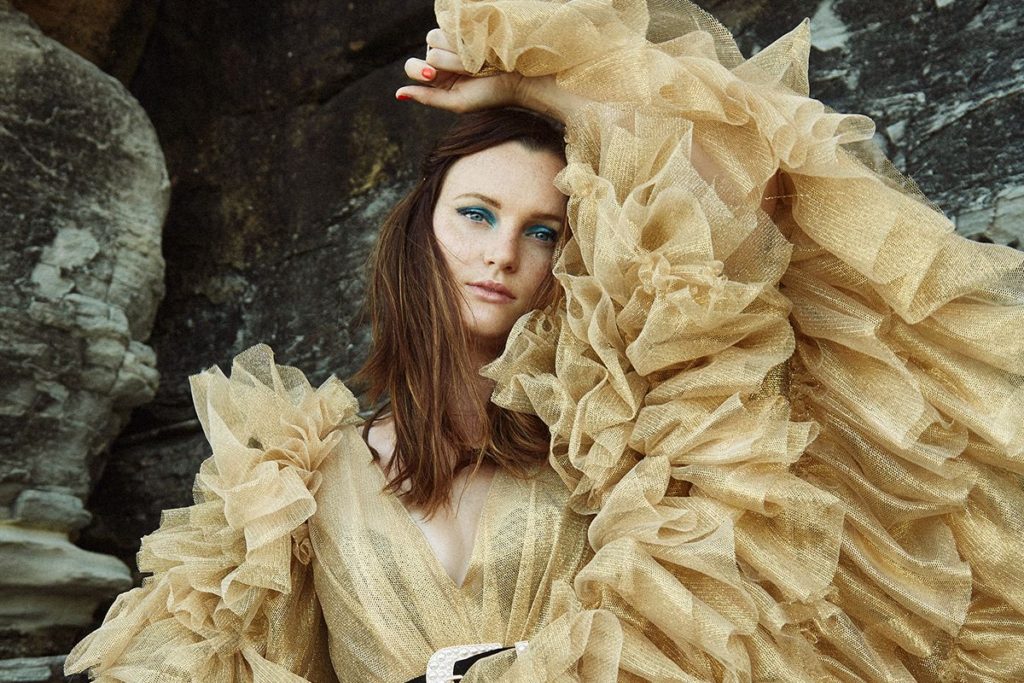 Today alt-pop artist Ayla has dropped her empowering new single 'Ride Along', and to celebrate we caught up with her to hear about her favourite local musicians.
Since breaking onto the scene in 2014 with the release of her popular debut single 'Wish I Was', Sunshine Coast-based Ayla has reminded us again and again what makes her music so special. 'Ride Along' is another enchanting creation, produced by Sam Cromack (Ball Park Music) and Sam Thomlison (Oh My My, Bad Pony) and mixed by Peter Holz (Peking Duk, Gang Of Youths). Well-versed in ethereal soundscapes, this transformative piece has struck a striking blend of delicate yet potent pop with an inspiring message. She says: "'Ride Along' is about not sitting back and being walked over anymore – not just going along with what people expect of you but taking a stand and making things happen for yourself, and in your own way."
Ayla wanted to shine the spotlight on her favourite local artists from her hometown- check out the picks below!
Dorah Jacson:
Kayla Smart, AKA Dorah Jacson has been making a name for herself on the Sunny Coast scene for quite a few years now. She opened up Big Pineapple festival on the triple j stage three years ago and has had a huge hype around every show she's done since. She writes some beautiful melodies and delivers them with a strong vocal. I recently saw her play at Caloundra Music Festival and captivate the crowd there.
Trey Cooper:
I first saw Trey perform when he was 17 and in the front room at our local Sunshine Coast venue 'Solbar'. He blew me away and I knew he had something special. Since then I've watched him through different iterations – solo and with bands. He's supported me at a show at Black Bear Lodge in Brisbane and we've written a song together (yet to be released). Trey is absolutely worth a listen. His Jeff Buckley-esque voice will blow your mind.

Mikaela Swan:
Mikaela is a drummer. A member of a couple of Sunshine Coast bands, Mikaela is a fantastic musician in her own right. Her Instagram page (@mikaela.swan) has over 150K followers. At only 20 years old, Mikaela is smashing out drum covers and racking up listens on her posts. Getting better and better with each year, Mikaela is one to watch.
Lounge:
An upcoming project from Oscar Campbell, Lounge is one to keep an eye out for. Oscar had previously sat more in the world of folk/songwriter, but this new project has some rocky/Gang of Youths type vibes, and, paired with his incredible voice will have you melting.
Same Time:
@sametimemusic are a duo of two brothers who have been playing together around the Sunshine Coast since they were young. They've now really grown into themselves and are making some catchy pop tunes that have real potential. I can see these guys going a long way with their boy-band aesthetic and great music to back it up. Clever pop and worth a listen. 
Have a listen to Ayla's vibrant track 'Ride Along' now & keep an eye out for her debut album coming early next year!