City Guide: Melbourne's Best Producers According To Naté Vibrations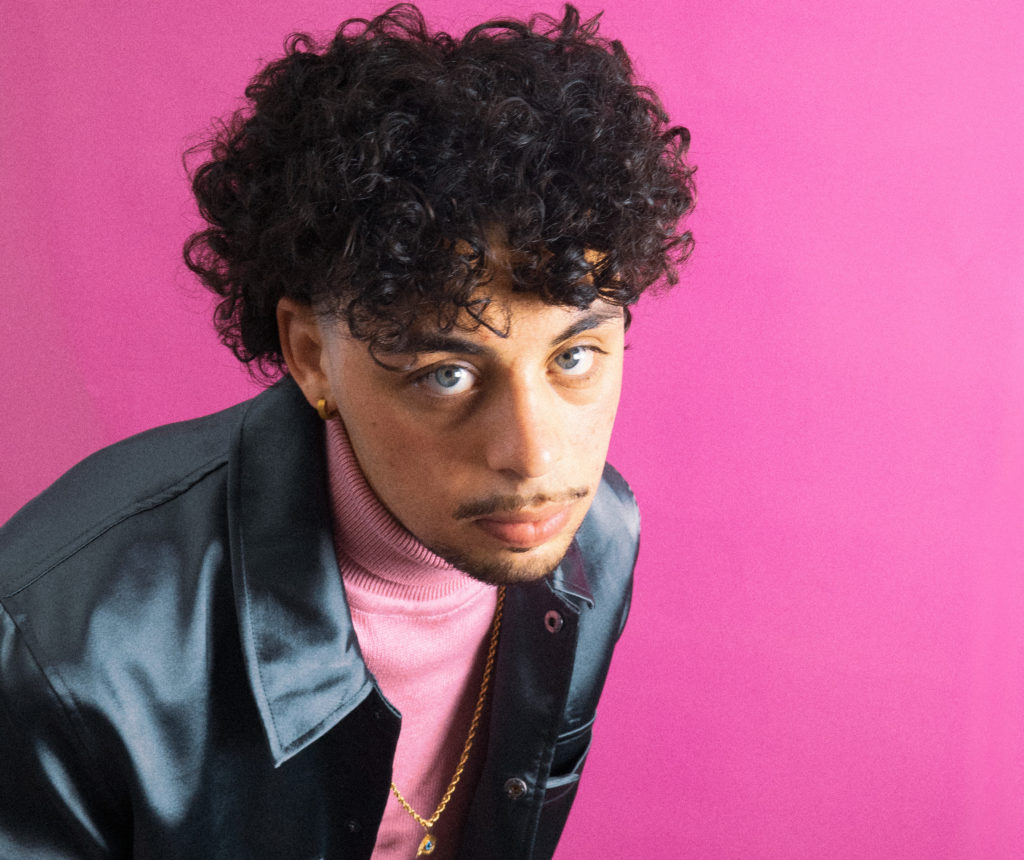 Following on from the release of his latest track 'Hop Out' we chatted to Melbourne's Naté Vibrations to hear about his favourite local producers.
Citing influences like DUCKWRTH, Little Simz, Steve Lacey and Aminé, it's no wonder Naté is becoming known for a truly charismatic blend of hip-hop. The new track 'Hop Out' shows off Naté's youthful charm, pairing his chill vocals with catchy lyrics to create a piece ready to add some sunshine to your day. The summer anthem highlights his natural flair for fusing classic and contemporary hip-hop influences with a sound uniquely his own. Introduced with uplifting keys and a driving beat, 'Hop Out' continues the undeniably zesty vibe for the full four minutes.
Naté shared his local knowledge with us and has listed his favourite Melbourne producers- check it out below!
Hey, I'm Naté Vibrations; an alternative Hip Hop Artist from Melbourne, Australia and here are some of my favourite people to work with and admire in the city. In my opinion, these are the people who are making an impact and holding down for Melbourne right now! 
SANI @bbsanii
A very talented producer from Melbourne's west.
Coming from a history of being in many bands and playing almost every single instrument you can think of. SANI is the recipe for the perfect producer. Every time I have asked them for a sound I had in my head, they have delivered and more. 
Lots of my recent work like 'HOP OUT' and future coming work is produced by SANI, and it's for a reason. 
One session we could be vibin to some classic trap-influenced beat and next, we are making a funk song! Versatility is key, in my opinion. The crazy thing about SANI is they are just at the very start of their career. I'm talking just starting to have sessions with people 'start'! 
I'm super excited to see everything SANI accomplishes because it's only a matter of time. I truly believe SANI is going to be responsible for a lot of the sounds coming out of Melbourne in the near future. 
LINK : NATE VIBRATIONS HOP OUT
Iconic Beats @Officialiconicbeats_
Iconic is my favourite engineer/producer in Melbourne, easily. I have never met someone who could be so professional and creative at the same time! 
I have worked with Iconic for some time now and every time we have a session I walk out knowing something I didn't prior. He is a very dedicated and passionate engineer/producer. If there is ever a song I'm working on and don't know where to take it or I feel it's missing something… Iconic is who I'm going to ask.
My music really elevated on the first project we worked on together, which was an EP of mine. As we were mixing, he was also layering some production over the tracks (beats cuts, swapping samples and adding additional sounds); this really helped bring those tracks to life and from there I trusted him with all my music, which is super rare for me. This guy has mixed/produced so many Melbourne favourite tracks and you wouldn't even know. He is definitely holding it down for our city. 
LINK: NOMAD x JBT (PROD. ICONICBEATS) – THIS MOMENT 
Pania + Hamley  @paniaxo @prodbyhamley 
This is one of the strongest Artist / Producer Collaborations we have in Melbourne right now.  I admire these guys so much. Every day they are ticking boxes and kicking goals. They have really put in the hours and developed a strong sound! You can tell it's not one of them one-off collaborations that someone just does BUT an actual team effort that they both have put lots of energy and thought into. 
The music speaks for itself too, they make the type of songs you feel with your whole body! Like they got my emotions covered as well as having me not able to resist dancing! 
Super vibey stuff and that's what we are about over here!
I have heard some of the new music they got coming soon and they are definitely going to be making an impact. 
Jordan Dennis @JordanBdennis
Jordan Deniss is an artist from Melbourne, Australia. I got nothing but respect for this guy. 
He really sets himself apart from everyone and in his own lane with it. His music is super feel- good and consistent. Hit after hit from my dude. He's already doing very well for himself but I see him reaching such big heights!
Really spreading good vibes throughout the city with nice lyricism and wavey beats. If you're not familiar with Jordan, I recommend you get caught up with his stuff. 
Definitely, something I'm vibin to!
LINK: JORDAN DENNIS – EGYPTIAN LOVER
Top off this banging line-up with 'Hop Out' to get your Friday knock-off started the right way & keep an eye out for more from this talented artist!