Clay J Gladstone Reveal Their New EP, 'Dead Friends'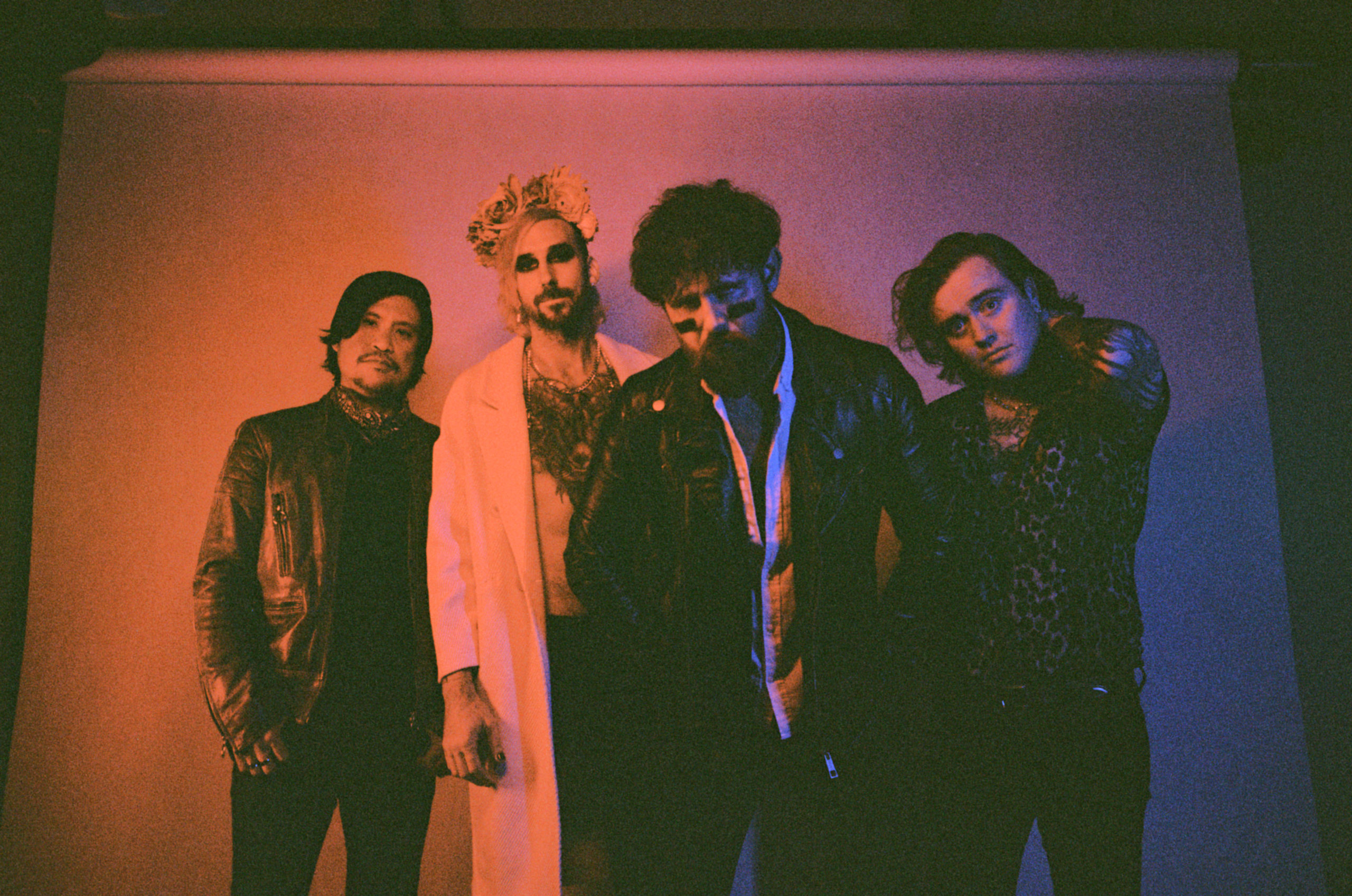 Punk rock diversity is scarce in Australia. There are a select number of groups that can reinvent themselves, along with their genre, to deliver a refreshing offering of modernistic punk while staying true to behemoths of a nostalgic era. Step up, Clay J Gladstone, who have just released their debut EP 'Dead Friends' – a six track riveting body of work that revisits the early 2000's era of quirky, humourous, angsty pop punk whilst shining a light on the unique elements that have come to define their sound.
"The theme of the record is around struggling with mental illness, addiction, relationships and becoming a dead body – figuratively – to those around you," the band comments on the EP. "Whilst the lyrical themes are dark, there is an underlying and partly cryptic message that you will survive. We don't hold ourselves down to genre which we feel you can hear, but we definitely consider DEAD FRIENDS an ode to classic emo though with a very 'Australian' feel."
Sure enough, the title track and EP opener wastes absolutely no time instigating the relentless pace and dramatic progressions of an era that was dominated by giants such as My Chemical Romance and Fall Out Boy. An invigorating lead guitar line sets the tone for theatrical vocals to launch the track's energy into orbit. Complete with gang vocals, idiosyncratic dialogue and brimming with anguish, 'Dead Friends' wouldn't be out of place as the long-lost love child of 'Three Cheers For Sweet Revenge' and 'From Under The Cork Tree'.
'Balance' begins with an emphatic dance-like beat before continuing the high-energy with lyrical content that feels like a direct call-out to struggle to find said balance with their daily lives. Surrounding themes about mental health and substance abuse, the track's chaotic text-painting makes for a great soundtrack whilst in a sweaty mosh pit. The exciting fan favourite 'Move On' brings a change of feel, paying homage to Dance Gavin Dance with a funky intro that accentuates the multiplicity that makes the EP such a brilliant work of art. Emphatic vocals, assertive guitars and pounding drums combine for a satisfying release of angst and passion.
Rolling in as the fourth track is 'High School Drama (Violence)' – the perfect theme song for your personal vendetta against the shit-housery war that is high school. The encapsulation of highs and lows, highlighted with clever dynamics and changes of tempo, make the track – dare I say – a rollercoaster of emotional reminiscence. Penultimate track 'People Like You' explores the sedative side of Clay J Gladstone, before returning to the explosive elevation of sentiments that set the tone for the EP.
Closing off the EP is the humorous and witty number 'King Ugly', magnified with harmonious prominences and voltaic gang vocals that resound throughout the track's duration. Large with ambition and character, the entire EP showcases a level of miscellany that is needed currently. Clay J Gladstone's 'Dead Friends' gives hope the genre of pop-punk, staying true to the founding elements that elevated its stature in the early 2000s, with a very Australian spin. 'Dead Friends' is one of the greatest releases of 2021.