Congee Shares The Inspirations Behind His New EP, 'Kwong'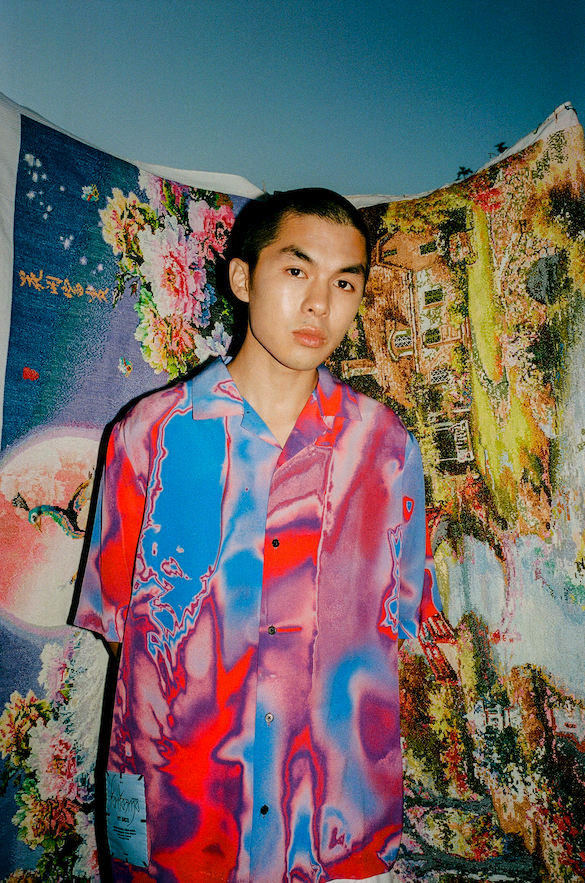 British newcomer Congee has just released his debut EP Kwong alongside the animated music video for Forever. The EP is six tracks of delectable pure alt-pop and to get behind it, we sat down with Congee to find out 5 inspirations behind the EP.
Bon Iver – 22, A Million 
This albums got to be in my top three. I have listened to it too many times. The production on this album is so beautiful and creative like the crazy distorted drums in '10 d E A T h b R E a s t' to the vocoder saxophone in '____45____'. A bucket list for me to see '715 – CR∑∑KS' performed live.
Nights – Frank Ocean
I remember listening to this song so much during the time was making this ep. Its one of those song I had on repeat. It's also a perfect night time drive song. My favourite part of this song is the crazy breakdown that transitions into a different beat/ section. I never get bored of that moment.
Prophet 5 
This is a synth made in the late 70's. Its always been a dream of mine to own one. At the time when making this ep. I didn't have enough money to buy one so I bought the software version of it. I used it all over the Kwong project. Sequential the company who mades the prophet 5 have recently start making them again. I have a little bit of money saved up I was able to get one. I love it. A dream come true.
Kanye – Yeezus 
This is one of my favourite albums ever. It's a 'got it all' for me. Beautiful songs, distorted crunchy synths and a bunch of big drums. What more could you want? It's nearly 10 years old and I'm still amazed by the production on the album. The sounds design is so inspiring to me and still feels beyond its years. The first track on the album 'On Sight' starts with a crazy synth intro which im still trying figure out how it was made. I think the best thing about that album for me is how minimal every song is. Every sound is given their own spotlight to shine.
Dream Songs: The Essential – Joe Hisaishi 
I'm massive studio Ghibli fan. Most days I'll have this album on. Its got the classics on there. From films like Spirited Away, Princess Mononoke, My Neighbour Totoro. I don't know how Joe does it but the music he makes for the films are so magical and nostalgic. Thank you Joe.
Congee's debut EP, Kwong is available now, everywhere.