Cosmo's Midnight Announce National Tour Behind Debut Album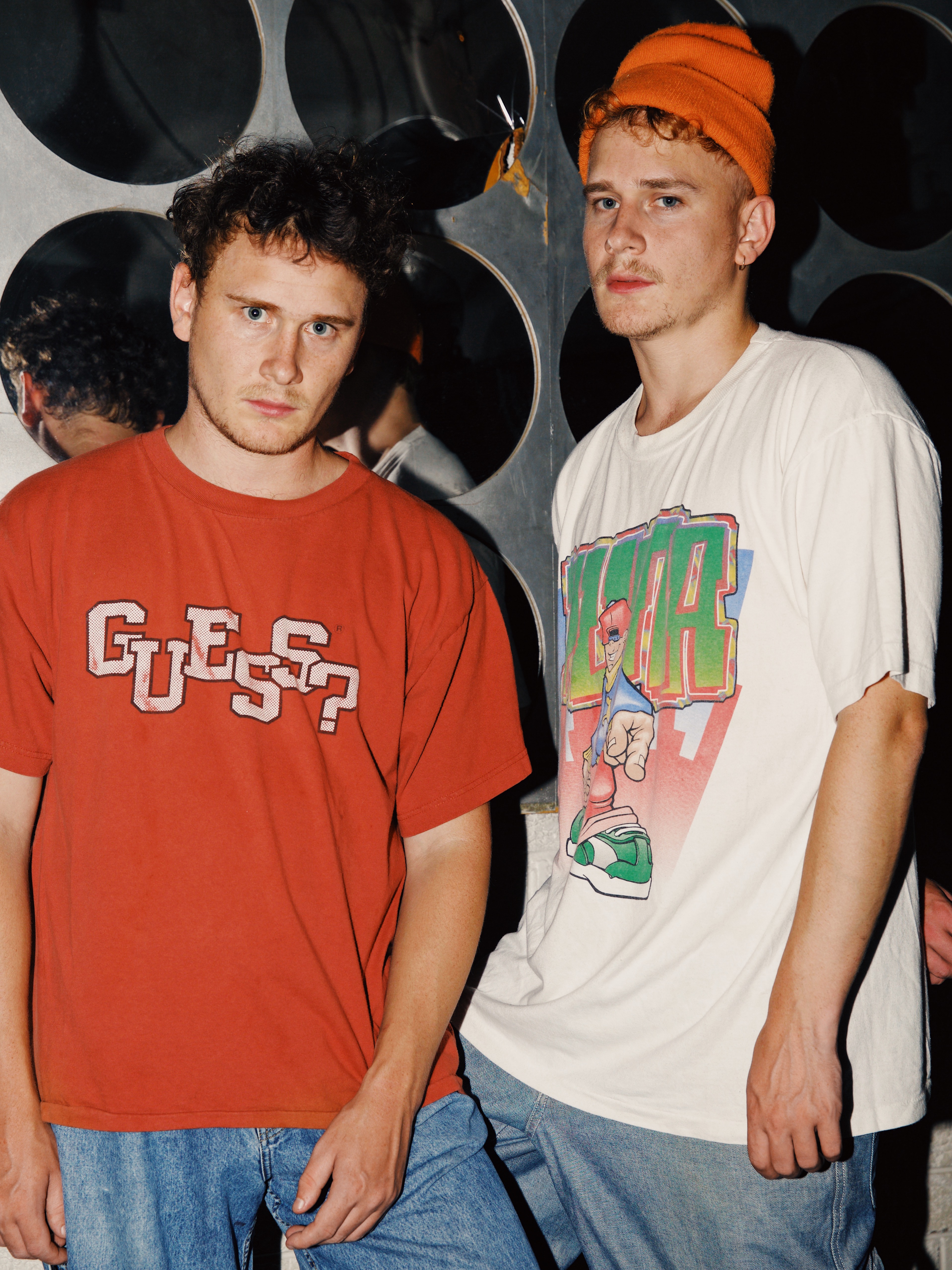 Update 25/05 10.30am: They're unstoppable. Cosmo's Midnight continues to sell out shows across the country. They now have a three-night run at Melbourne's Corner Hotel as well as an added stop in Canberra and an extra all-ages show in Sydney.
Update 10/05 9.00am: To cope with demand, Cosmo's Midnight have added additional shows in both Sydney and Melbourne having sold out the original shows. The second Sydney date will be held at the Metro Theatre on Saturday 4 August; the second Melbourne date will go down at the Corner Hotel on Thursday 12 July. Genesis Owusu and Mookhi have been announced as supports.
Original Story: After announcing their incredibly anticipated debut album, twin production duo Cosmo's Midnight are heading out on tour this July.
The group are rounding up the Groovin' the Moo tour this weekend—acting as a precursor to the epic live show they have prepared for their upcoming national album tour. Starting in Sydney, the group will move through clubs and venues through Australia moving to Brisbane, Melbourne at The Corner Hotel, Jack Rabbit Slims in Perth before rounding it all up at Adelaide's Fat Controller.
The revered production duo's debut album, 'What Comes Next' is out on June 15 via Sony / RCA Records. Polarised is the latest funk jam to come from the record. Some amazing guests will feature on the debut effort including Winston Surfshirt—starring on the already released Get To Know—as well as Woodes, Tove Styrke, Panama and more.
Scope their tour dates below. Pre order Get To Know HERE.
Cosmo's Midnight Live Dates
FRI 6 JULY
Metro Theatre, Sydney – SOLD OUT
SAT 7 JULY
The Flying Cock, Brisbane
WED 11 JULY
Corner Hotel, Melbourne
THURS 12 JULY
Corner Hotel, Melbourne – SOLD OUT
FRI 13 JULY
Corner Hotel, Melbourne – SOLD OUT
SAT 14 JULY
Jack Rabbit Slims, Perth – SOLD OUT
SUN 15 JULY
Jack Rabbit Slims, Perth
FRI 27 JULY
The Metro, Sydney (AA)
SAT 28 JULY
Fat Controller, Adelaide
FRI 3 AUG
The Metro, Sydney
SAT 4 AUG
Metro Theatre, Sydney – SOLD OUT
TICKETS