Cousin Tony's Brand New Firebird List Their Favourite Places To Play Ahead Of Huge Headline Tour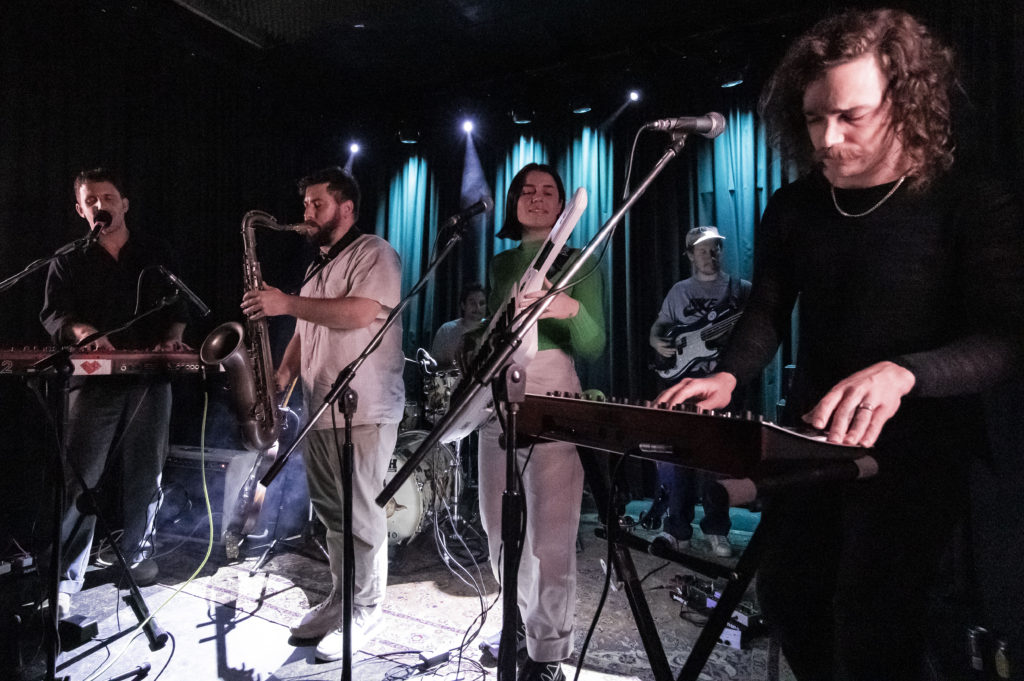 Indie-rock band Cousin Tony's Brand New Firebird have just dropped a new single and announced their biggest tour to date- to celebrate, they've highlighted five of their favourite towns to play in.
The beloved Melbourne/Naarm-based band are signed to Double Drummer (Greta Stanley, Dominic Breen) and are quickly establishing themselves as one of Australia's best new acts. Time and time again they've delivered music bursting with addictive melodies and poetic lyrics, and this latest track 'Red Dirt Angel' is no different. Lifted from their forthcoming third studio album, the new single was mixed by Melbourne-born, Los Angeles-based talent Matthew Neighbour (Matt Corby, The Avalanches, Sky Ferreira) and co-produced by Stephen Charles (Ali Barter, Gretta Ray) and Lachlan Rose at The Aviary in Melbourne.
Lead singer Lachlan Rose explained how the song came to be, saying: "Somewhere during our lengthy Melbourne lockdowns I began dreaming constantly of the outback. The red dirt angel was a faceless usher who continuously led me through the arid, red-earth deserts of Australia. I longed to be behind the wheel of a filthy car with no real destination. For one reason or another, that visual represented ultimate freedom for me, which is the one thing none of us had. The song followed shortly. It's unapologetically Australian, euphoric and a contribution to the wonderful world of road trip music."
To give us some insight into their live performances, Lachlan has listed five places they've played and loved below:
Glasgow, Scotland –
We played under a train bridge in a run-down stone warehouse. It was gritty and Glaswegian and glorious. The other bands, true to form, were unbelievable and so friendly to us. I've never wanted to stay on in a city like I have in Glasgow. 
Launceston, Tas –
We've toured Australia countless times but only played Launceston once. But goddamnit we loved it so much. The geography of the town is so picturesque and just feels like humanity bound together at an ideal size. It's so close to Melbourne but so unexplored to so many people. Any excuse to go play there again and we'd be on the next flight.
Fortitude Valley, QLD –
Brissy's music scene has quietly blossomed into something so real and so beautiful. The support for the Bird up there has always been so palpable. The nightlife in Fortitude Valley gets pretty crook sometimes, but it speaks to how many live music venues exist there. Based on our experiences in Melbourne, to have so much music in such a small space breeds a lot of beautiful musical bacteria.
48 Watt St, Newcastle –
Bit of a wildcard here, but our guitarist Pete Simonsen has always described the show we played here as his favourite of all time. The back of a church. Creaky floorboards. Stained-glass windows. Felt like playing in a David Lynch film. With a beautiful audience to boot. Newcastle crowds have always been a delight for us and we can't wait to get back there.
The Corner, Melbourne –
I wouldn't describe The Corner as our home ground, but selling it out was a milestone. We've seen so many shows there it's hard to even fathom. You can really feel the ghosts of shows past when you're on that stage. Jack White wrote Seven Nation Army  on that stage. The Rolling Stones have played there. I've cried at the Corner. I've fallen in love at the Corner. It was just a true Melbourne honour to fill it up with our own music and add some sonic paint to the walls. Absolutely can't wait to play there once more come October.
Poised once again for the wide-open road, they'll be kicking off the East Coast tour in September, so grab your tickets below, pre-save the album HERE, and listen to 'Red Dirt Angel' out now!
COUSIN TONY'S BRAND NEW FIREBIRD TOUR DATES
23-25 September – Wanderer's Festival, NSW tickets
Friday 30 September – Mo's Desert Clubhouse, Gold Coast, Qld tickets
Saturday 1 October – Woolly Mammoth, Brisbane, Qld tickets
Thursday 6 October – The Cambridge, Newcastle, NSW tickets
Friday  7 October – Oxford Art Factory, Sydney, NSW tickets
Saturday 8 October  – La La La's, Wollongong, NSW tickets
Friday 14 October  – The Eastern, Ballarat, VIC tickets
Saturday 15 October  – The Lab, Adelaide, SA tickets
Friday 21 October  – The Corner Hotel, Melbourne, VIC tickets
Saturday 5 November  – Euroa Music Festival, Euroa, VIC tickets
Saturday 12 November – Backyard Festival, VIC tickets